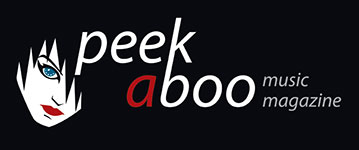 like this cd review
---
GLENN PHILLIPS
Lost At Sea
Music
•
CD
Rock
[100/100]

Shagrat Records
01/09/2015, Paul PLEDGER
---
Perhaps one of experimental rock's most overlooked guitarists, and certainly one of the least likely riffmasters of the genre, Glenn Phillips hasn't had a catalogue revisit of any note since Virgin reissued Lost at Sea as part of the must-have Echoes double-CD in 1992. Prior to that, the man issued several albums including this one in 1975, the follow-up Swim in the Wind, the gorgeous SST long-player Elevator and the quirky Scratched by the Rabbit.
Predominantly instrumental, Phillips' music is a mind-melting mixture of pretty nursery-school melodies and some of the loudest caterwauling you'll hear spurt out of an electric guitar. Definitely a left-fielder, he makes Slash sound like Ed Sheeran and shares lineage with fellow Virginite Mike Oldfield and the equally gymnastic Bill Nelson. It's a progressive jazz blueprint with a blues-rock undertone and the merest hint of new-wave/post-punk. Odd, isn't the word. Oddly engaging, maybe. Peel championed him on occasion and it's through him playing Vista Crusier from Elevator that drew my attention to the man's trademark gut-turning growl and paint-peeling power.
Since the '90s, apart from a handful of low-key but listenable albums on smaller US indies, Phillips has seldom been seen in record-store racks, a shocking state of affairs. That is until the marvellous Shagrat Records decided to unearth his first Virgin album once again for this long-awaited 40th anniversary release.
Side one of the album is exemplary from the word go. I've Got a Bullet With Your Name On It is a mere two minutes and sounds like the theme-music to a forgotten '70s American detective serial from Quinn Martin, while the pretty Dogs has a laid-back Florida sunset feel to it, before Phillips carves up the solitude with some savage high-pitched string-work that is actually a rather rewarding experience rather than an annoyance. His band at the time, including the excellent strummer Bill Rea who plays on many a Phillips album, was a collective that was loose on the grooves and tight on the execution.
Tracks like the familiar Lenore and I Feel Better Already reveal an emotional side to the guitarist but it's the extras on disc two that tell the bigger story. Affected by both the suicide of his father and the break-up of his Hampton Grease Band, Phillips set about diarising his next years by writing about his neighbourhood (Brookhaven) and friends (The Howards), as well as rehearsing pieces for Lost at Sea. There are versions of Dogs and Lenore as well as the live favourite Sex Is So Strange.
Some great liner-notes, an eye-catching gatefold sleeve and an hour's worth of some the most imaginative solos of any era make Lost at Sea compulsive listening.
This review also appeared also on Flipside Reviews.
Paul PLEDGER
01/09/2015
---