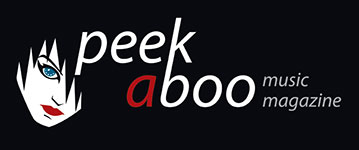 like this movie classics review
---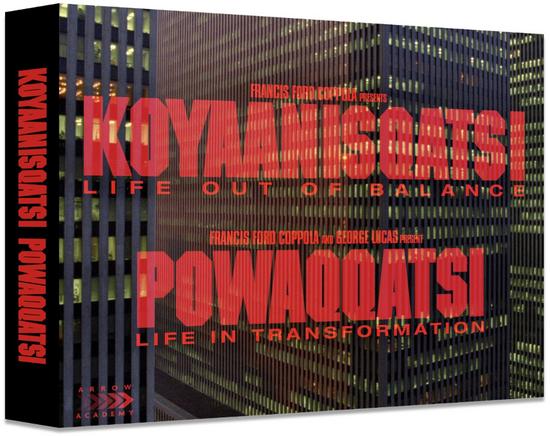 GODFREY REGGIO
Powaqqatsi
Movie
•
Movie classics
Documentary
[85/100]

Arrow
16/05/2014, Didier BECU
---
Some days ago we have reviewed the first part of this box: Koyaanisqatsi. With the sequel, we are 6 years further in time and lots of things have changed. The Berlin Wall was smashed to pieces and evoked a false optimism. It looked like our civilisation was no longer under Russian threat. False thinking! I mean, people were still producing nuclear missiles and the environment problems were certainly not solved, but people were living in a sort of trance. They believed that for once in their life they were doing things good and had no message in a documentary like Powaqqatsi that reminded them they better would change things on Planet Earth. But good, you don't only have to blame the audience as director Reggio never reached the brilliance of his former film.


It sounds odd, but maybe you can blame Philip Glass in a way. Nah, let us be clear about it: his score is still phenomenal, but the composer chooses for African beats that are similar to the later work of Dead Can Dance. Impressive, but it doesn't have the effect from the first one. Reggio is also the guilty one. Every shot is impressive, but there's a lack of a real script. It's like you're having a looking in a photo album from someone who knows how to take pictures, but once the book is closed, you tend to forget it all. But as said, some scenes are just incredible, especially the opening shot in where you can see hundreds of people from the Brazilian Rainforest who are climbing hills with a sack of sand as they're in search of gold dust. Another problem is the moral undertone that dominates this picture. You don't hear a word, but the images speak for themselves. In a way Reggio wants us to believe that the people from the Third World are happier than us. Is that really so? Would a Nigerian not be happier if he actually knew the delights (or if you prefer, the Satanic tricks) of our Western civilisation? I wouldn't bet my money on it!


Powaqqatsi is now out on Blu-ray, along with Koyaanisqatsi in a super nice box on Arrow.
Didier BECU
16/05/2014
---
In de jaren 80 was het helemaal niet zo vanzelfsprekend dat de filmkijker een kaartje kocht om in de bioscoop een documentaire te bekijken. Tot ieders verbazing werd Koyaanisqatsi een gigantisch succes, toch duurde het zes jaar vooraleer de opvolger klaar was. Ondertussen was er al heel wat veranderd. De Berlijnse muur lag plat en het angstgevoel dat typisch was voor de jaren 80 was verdwenen. Er werden nog evenveel kernraketten als vroeger geproduceerd en de mens was nog altijd een even smerig beest, alleen leefde hij in de jaren 90 in een roes. Dat zal wellicht de hoofdreden zijn waarom de opvolger niet zo'n impact maakte. Koyaanisqatsi was een uiting van angst, na afloop werd je er aan herinnerd dat de mensheid helemaal niet goed bezig is. Bij Powaqqatsi voel je dat niet. Meer zelfs, ofschoon de film net zoals zijn voorganger een collage is van adembenemende cinematografie, raakt Powaqqatsi nooit de juiste snaar.

Misschien is Philip Glass één van de schuldigen. Neen, begrijp ons niet verkeerd: zijn score is fenomenaal, alleen koos de componist voor opzwepende Afrikaanse beats zoals we die van het latere Dead Can Dance-werk kennen en dat heeft niet hetzelfde effect als bij de eersteling. Ook Reggio gaat niet vrijuit. Ieder shot is fenomenaal en de eerste beelden die je ziet van honderden arbeiders uit het Braziliaanse Amazonewoud die zakjes slijk naar boven sjouwen laat indruk na. Het probleem is wel dat er geen structuur zit in Powaqqatsi. Je krijgt het gevoel dat je naar een fotoalbum zit te staren van iemand die weet hoe hij moet fotograferen, maar eens je het boek dichtklapt ben je alle kiekjes vergeten. Een ander probleem is het moraliserende vingertje van Reggio. Hij zegt geen woord, maar het is zonneklaar dat hij ons wil doen geloven dat onze medemens uit de Derde Wereld ondanks zijn miserie gelukkiger is dan de westerlingen. Is dat zo? Zou het niet kunnen dat de lach van een Nigeriaan breder wordt als hij de geneugten (of zo je het wil de duivelse verleidingen) van onze Westerse maatschappij heeft leren kennen? Wat niet weet, niet deert.

De box met Koyaanisqatsi en Powaqqatsi is nu uit op Blu-ray via Arrow.

Didier BECU
16/05/2014
---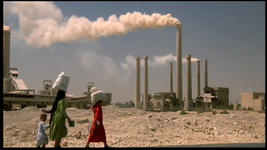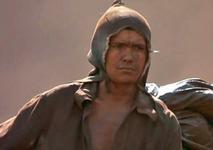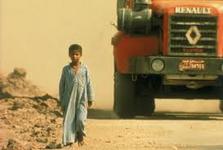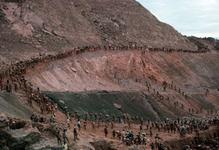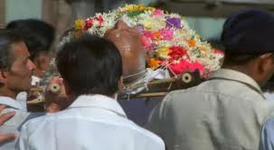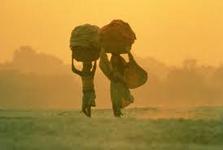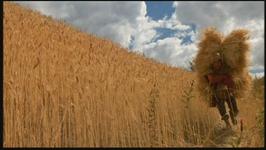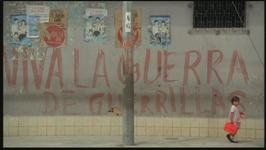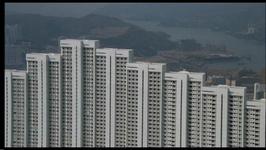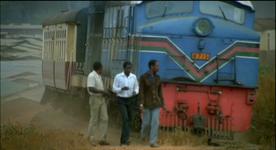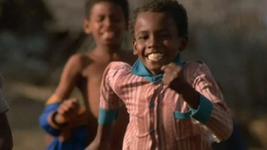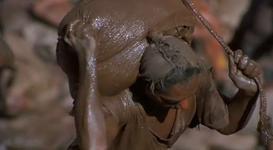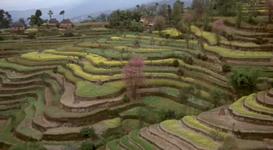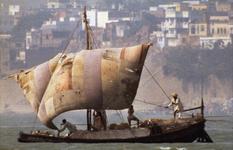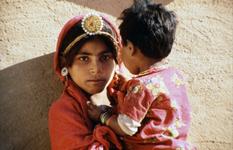 ---