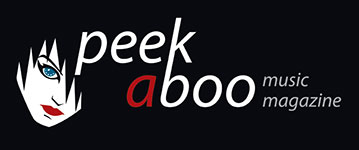 like this album classics review

---
GRACE JONES
Nightclubbing (Reissue)
Music
•
Album Classics
Avant-garde
•
Pop
[100/100]

Island Records
19/11/2014, Paul PLEDGER
---
You have to hand it to Grace - after officially joining the over-'60s club, her feisty persona appears to be reversing in age. Memorable live shows and a great recent(ish) album in Hurricane ensured that you cannot, to quote an early tune of hers, mess with the messer. The queen ain't dead - long live the queen.
Nightclubbing forms the important mid-period trilogy of albums recorded for Island in the '80s, alongside the grittier Warm Leatherette and the exemplary Living My Life (what a reissue that's going to be). With a crack squad of musicians and a canny choice of cover versions (as well as those written by and with her closest allies), Miss Grace Jones gave most disco try-outs (and chat-show hosts) a firm slap and a run for their money. It's an icon's iconic watershed.
This long-awaited remaster rounds up the original album on one disc and assembles an array of gems and rarities on the other. If you're a die-hard or Grace Jones collector (like me), you'll be familiar with many of them from the previously-issued Compass Point Sessions double-CD but there are two unreleased songs to sweeten the soul. I mentioned the words 'canny' and 'covers' earlier and Me I Disconnect From You, written by Gary Numan, is another inspired choice. Softly lilting sub-reggae does stiff upper-lipped electro histrionics - it shouldn't work, but it does sublimely.
The other rare inclusion is the unknown quantity that is If You Wanna Be My Lover, mercifully not a reenactment of Spice Girls' Wannabe, rather a mid-tempo slice of street pop that sounds for all the world like something '70s smooth-jazzers Manhattan Transfer could've written - it's a bit Dancing In The City in places. Also included are a handful of versions of the non-hit/huge-hit Pull Up To The Bumper (the long version and the Peanut Butter dub are the best here - the 1985 version was always horrible), a Danny Tenaglia rejig of Feel Up and the wonderful, wonderful 12" version of Walking In The Rain. I'm sure Flash and the Pan secretly approved of her sleazy sidewalk take on a song that was already some of the same, without the sass. The sprightly Libertango also gets a couple of well-deserved slots.
Of course the main attraction itself isn't without high points - pretty much all of it is must-have material but the comedown closer I've Done It Again is worth the admission fee alone.
Daryl Easlea provides his customary spot-on insights for the sleevenotes and there are oodles of great pictures to satiate the most ardent fan. For once, a high-profile marketing campaign justifies the means. We should all go Nightclubbing.
This review also appeared on Flipside Reviews
Paul PLEDGER
19/11/2014
---