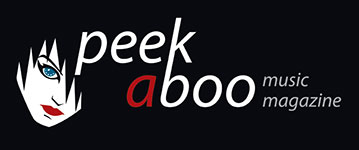 like this cd review
---
GREG LAKE
Remastered: Greg Lake (1981) en Manoeuvres (1983)
Music
•
CD
FM Rock
[75/100]

Rock Candy Records
09/12/2016, Wim GUILLEMYN
---
Perhaps the name Greg Lake does not mean much to you, but if I tell you that he was part of King Crimson (he was involved in the making of legendary album In the Court of the Crimson King) and Emerson, Lake and Palmer, then a bell will ring. This multi-instrumentalist plays bass and guitar, sings and composes. When ELP stopped at the end of the seventies, he had a brief solo career and two albums: Greg Lake (1981) and Manoeuvres (1983) on which he got help from great names such as Bob Dylan, Gary Moore or Toto.
These two albums, and also Ride The Tiger which he made together with Geoff Downes, have been reissued with bonus tracks. What can you expect from these two albums? Very solid music that does not reach the level of his work with King Krimson or Emerson, Lake and Palmer, but surely worth listening too.
The album Greg Lake includes the FM rock anthem Nuclear Attack which is written by Gary Moore and which has similarities with Jake E Lee's guitar work on Ozzy's album The Ultimate Sin. Love You Too Much (written by Lake, Dylan and Springs) is better than the rest. Once again he got help from Gary Moore, which you hear in the songs and the guitar compositions sometimes. Manoeuvres is a nice FM rock album in terms of production and it is a typical 80's product. Justen listen to the title song Too Young For Love, A Woman Like You, I Do not Why or I Do not wanna Lose Your Love.
Greg Lake fans will be satisfied with this re-release, but we don't know what others will think of it!
Wim GUILLEMYN
09/12/2016
---
Misschien zegt de naam Greg Lake je niet meteen wat, maar als ik zeg dat hij deel uitmaakte van o.a. King Crimson ( hij was betrokken bij het legendarische album In The Court Of The Crimson King) en Emerson, Lake and Palmer, dan zal er ongetwijfeld een bel rinkelen. Deze multi-instrumentalist speelt bas en gitaar, zingt en componeert. Toen ELP eind de jaren zeventig ophield te bestaan, begon hij aan een korte solocarrière met als resultaat twee albums: Greg Lake (1981) en Manoeuvres (1983) waarvoor hij hulp kreeg van grootheden zoals Bob Dylan, Gary Moore of Toto.
Deze twee albums, alsook het album Ride The Tiger dat hij samen met Geoff Downes maakte, zijn opnieuw uitgebracht en bevatten ook de nodige bonustracks. Wat mag je verwachten van deze twee opgepoetste albums? Heel degelijke en vakkundig gemaakte tracks die wel net niet het niveau halen van zijn werk met King Krimson of Emerson, Lake and Palmer, maar dat wil niet zeggen dat je zomaar moet passeren langs deze remasters.

Het album Greg Lake bevat de snedige FM-rocker Nuclear Attack dat door Gary Moore werd geschreven en die wat gelijkenissen vertoont met het gitaarwerk van Jake E Lee op Ozzy's album The Ultimate Sin. Ook Love You Too Much (geschreven door Lake, Dylan en Springs) steekt er boven uit. Voor de rest is het album wat braafjes, waar Manoeuvres minder last van heeft. Het album is wat snediger en de composities hebben meer een eigen gezicht. Ook hier kreeg hij meermaals de hulp van Gary Moore en dat hoor je soms in de composities en aan het gitaarspel. Manoeuvres is daardoor een aangenaam FM-rockalbum dat qua productie en songarrangement als een typisch jarentachtigproduct klinkt met fijne tracks zoals titeltrack Too Young For Love, A Woman Like You, I Don't Why of I Don't Wanna Lose Your Love.
Fans van Greg Lake, die toe zijn aan een nieuw exemplaar van hun lp of cd, zullen tevreden zijn met deze heruitgave. Voor de rest is het wat koffiedik kijken of er hiervoor veel liefhebbers te vinden zijn.
Wim GUILLEMYN
09/12/2016
---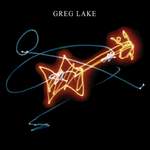 ---