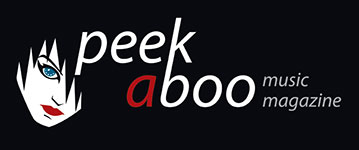 like this movie classics review
---
GREGG ARAKI
The Doom Generation
Movie
•
Movie classics
Arthouse
•
Coming Of Age
•
Crime
•
Drama
[81/100]

Lumičre
29/10/2013, Didier BECU
---
"A timebomb that explodes right in the face of the viewer", that's how Patrick Duynschlaegher (artistic director from the Filmfestival from Ghent) describes The Doom Generation by Gregg Araki. Just another picture which is only hailed by journos? Not really, as the well respected and currently deceased filmcritic Roger Ebert slashed down this roadmovie. According to his writings this picture has nothing to do with the art of filmmaking.
It's easy to see why someone doesn't like this, as in a way you can compare The Doom Generation with a melancholic song: whether you get it or you don't, It just depends on the kind of person you are.
The Doom Generation is the second part of The Teenage Apocalypse Trilogy. The title explains enough as we're dealing with protagonists who haven't the slightest change for a better future. They live in an empty dream and can't even claim a happy end. When Jordan White (James Duval) and Amy Blue (Rose McGowan) drive away at the end of the movie on the tones by a Slowdive-tune, everyone knows that everything's lost.
During a concert Jordan and Amy met the insane punk Xavier Red (Johnahton Schaech). Against their will, they're taking the rebel on a crazy trip which brings them from one city to another. They're not only involved in a threesome, they also end up in lots of violent situations.
The movie got compared with Natural Born Killers and that's probably because of its violent atmosphere. A fine example is for example the sign from some cornershop that reads like "Shoplifters will be executed". It's indeed that type of violence. The conversations deal about nothing, just because there's nothing to tell. The only thing that's left for those kids is sex and useless violence. There's no one around who ever wants to know their opinion.
Gregg Araki is using a very direct style in where sex is sex and violence is just violence. If he upsets the viewer than it's like that, and who knows it's even that what he's after! Whatever you might think of this movie, you can be sure that The Doom Generation stays for a while inside your head.
And then there's of course the music. Do you know one movie that features music by Front 242, Slowdive, Cocteau Twins, Ride, Lush, Nine Inch Nails of Meat Beat Manifesto? We guess not, but this one does!
For a long time, The Doom Generation was only available on videotape (or expensive import), but since shortly this cultmovie is out on dvd through Lumière.
A must for both music and filmfans.
Didier BECU
29/10/2013
---
"Een filmische tijdbom die recht in het gezicht van de kijker explodeert", dat zijn de woorden die Patrick Duynschlaegher (artistiek directeur van het Filmfestival van Gent) gebruikt wanneer hij het over The Doom Generation van Gregg Araki heeft. Is dit dan weeral zo'n prent die alleen maar door critici wordt opgehemeld? Neen, niet bepaald, want de onlangs overleden en alom bejubelde filmcriticus Roger Ebert maakte deze roadmovie met de grond gelijk. Eigenlijk is het normaal dat sommige mensen deze film niet vatten. The Doom Generation is net zoals intense melancholische muziek: ofwel voel je het ofwel laat het je allemaal steenkoud.
The Doom Generation is het tweede deel uit de trilogie van de Teenage Apocalypse Trilogy. Een titel die boekdelen spreekt. Arakis visie is nihilistisch tot op het bot en de hoofdrolspelers hebben geen schijntje kans op een beter bestaan. Araki gunt hun zelfs geen happy end. Als op het einde van de 80 minuten helse filmrit Jordan White (James Duval) en Amy Blue (Rose McGowan) met hun auto weg razen op de tonen van een Slowdive-nummer besef je als kijker dat deze twee mensen verloren zijn.
Tijdens een concert ontmoeten Jordan en Amy de krankzinnige punk Xavier Red (Johnahton Schaech). Tegen hun wil in vervoegt deze zonderling het duo in een rondreis die hen van de ene stad naar de andere brengt. Ze beginnen niet alleen een driehoeksrelatie, ook raken ze verwikkeld in een heleboel bizarre (en vooral gewelddadige) situaties.
De film werd in het verleden vaak vergeleken met Natural Born Killers en dat komt wellicht door zijn brutale karakter. Zo'n mooi voorbeeld daarvan is een ophangbordje van een winkel waarop de slogan "Shoplifters will be executed" prijkt, daarmee weet je meteen over wat soort geweld het hier gaat. De gespreken van de jongeren gaan vaak over niks, gewoon omdat er niets te vertellen valt. Het enige waarmee ze zich kunnen bezighouden is uitzinnige seks en nutteloos geweld, hun mening wordt nooit gevraagd.
Gregg Araki gebruikt een zeer directe filmstijl. Bij hem is seks gewoon seks en geweld puur geweld. Choqueert hij daarmee de kijker dan is dat maar zo, en wie weet is dat ook zijn bedoeling. Wat ook je mening over deze bizarre filmtrip is, toch kan je er niet omheen dat The Doom Generation een film is die lang blijft nazinderen.
Ook de soundtrack is om de vingers bij af te likken. Want zeg nu zelf, kun je ook maar één prent verzinnen waarin muziek wordt gespeeld van Front 242, Slowdive, Cocteau Twins, Ride, Lush, Nine Inch Nails of Meat Beat Manifesto? Neen, dus. Maar in deze is dat wel het geval.
The Doom Generation was lange tijd alleen maar op videotape (of via dure import) beschikbaar, maar sinds kort is deze cultfilm via Lumière ook op dvd verkrijgbaar. Een must, zowel voor de cinefiel als voor de muziekliefhebber.
Didier BECU
29/10/2013
---
---