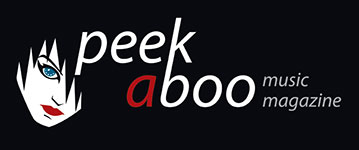 like this concert review
---
GUIDO BELCANTO
Zo Goed Als Alleen
Concert
Acoustic
•
Folk / Ethnic / Tribal
•
Jazz
•
Singer Songwriter
[95/100]

16/05/2013, Peter DOLPHEN
---
The evening starts off well. I'm a bit early and find myself a place at the counter of the cosy cafe Bizarre. A lady from Limburg is sitting next to me. Apparently she is following Guido Belcanto for about 20 years and drives around the country to see him, definitely if it is a concert in 'small occupation', which is the fact today.
We are half an hour before the show and the cafe is starting to get filled. Some already go to the back corridor to the entrance of the venue. You notice that the crowd has come with some expectations. The buzz is swelling and people are speculating about what we can expect tonight. What will happen on stage?
Doors open and expectations are moving towards the venue. Voices get louder and you can even notice a shade of elated nervousness amongst the public.
Small scale is the key word for this evening. Not only is the stage occupation "as good as alone", the sold out venue has no more than about 120 seats. It's almost a private concert... "On the lap of Guido"...
A quarter past nine... A fashionable 15 minutes late... Lights dim, spots are pointed. The chitchat in the room makes place for a deafening silence: he's there... The man, tight in the suit and stylish as always is a ravishing appearance that spreads a warm glow through the place. He humbly welcomes the audience's applaud. We're ready to go...
During the 2 hour session we enjoyed some of the best things Guido Belcanto did, from his very first single up to tracks from his latest release.
Together with Lieven Demaeschalk (guitar, piano, harmonica) and Jasper Hautekiet (contrabas), this troubadour / chansonnier elates the crowd. The first hour, all stays calm, but after the break you notice that tongues are getting looser, asses are experiencing difficulties to stick to the chair and rhythmic claps are breaking through during the songs. At the end of this eargasm, the public even gets the chance to choose the songs for the encore. "Toverdrank" is being shouted, which is the sign for the artist to sollicitate towards the female spectators for a duet on stage. A pity no one dares... A missed chance for the ladies!
A quarter past eleven... Light are lit and the artist disappears in his dressing room. A pleased audience strolls towards the pub and the counter. Who passes the merch-stand is informed about a signing session, which results in a 30 or so people staying at the venue... Ditto for me: I cannot resist the calling and join the queue to get his biography signed. Also here the artist remains very humble. He hardly looks you in the eyes, his look fixed on his job: signing...
Or how a great artist can be a great human being by not wanting to be great...
Thank you, mister Belcanto, for this fantastic evening. And thank you Bernd and the Cafe Bizarre crew for giving this artist a stage in this way: small occupation is truly great.
Setlist:
Op De Pechstrook Van Het Leven
Madam Louise
De Vrouw Van De Bakker
Ik Weet Niet Of Je Nog Aan Me Denkt
Ze Heeft De Wolf Gezien
Willy En Wanda
Rome Bij Nacht
Het Hondje
De Verpleegster
Ergens In De Hemel
*** BREAK ***
Postcoïtale Blues
Een SMS Of 3
Ik Geloof
La Pasionaria
Na De Dood Keren Wij Weer
In Uw Sacoche
Je Betekent Niets
Borstenlied
Op Het Zeildoek Van De Botsauto's
*** BIS ***
Vlammetjes
Plastic Rozen Verwelken Niet
Peter DOLPHEN
16/05/2013
---
De avond begint goed. We zijn iets te vroeg en nestelen ons aan de toog van het gezellige cafe Bizarre. Een Limburgse dame zit naast me. Ze blijkt Guido Belcanto al zo'n 20 jaar te volgen en rijdt maar al te graag het land rond om hem aan het werk te zien, zeker als het gaat om de kleine bezetting, zoals vanavond het geval is.
We zijn een half uur voor het optreden en het cafe loopt zo langzaamaan vol. Enkelen begeven zich richting ingang van de zaal. Je merkt dat deze mensen met enige verwachtingen gekomen zijn. Het geroezemoes groeit en er wordt druk gespeculeerd over wat er op het podium zal gebeuren. Wat komt er op ons af?
De deuren gaan open en de verwachtingen verhuizen naar de zaal. Stemmen worden luider en je merkt zowaar een zweem van opgetogen zenuwachtigheid onder de bezoekers.
Kleinschaligheid is vanavond wel het kernwoord. Niet alleen de podiumbezetting is 'zo goed als alleen', de uitverkochte zaal herbergt naar schatting een 120tal stoelen. We mogen bijna spreken van een priveconcert… "Op schoot bij Guido"…
Kwart voor negen… A fashionable 15 minutes late… Lichten worden gedimd, spots worden gericht. Het gekakel in de zaal heeft plaatsgemaakt voor een oorverdovende stilte: hij is daar…De man, strak in het pak en stijlvol als altijd is een ravissante verschijning die een zekere warmte de zaal in stuurt. Nederig neemt hij het welkomstapplaus in ontvangst. We zien dat het goed zit.
Tijdens deze 2 uur durende sessie mogen we genieten van heel wat moois dat Guido Belcanto heeft ontworpen, een overzicht gaande van zijn allereerste single, tot nummers van zijn laatste cd.
Samen met Lieven Demaerschalk (gitaar, piano, accordeon) en Jasper Hautekiet (Contrabas) brengt deze troubadour / chansonier de zaal in vervoering. Het eerste uur blijft het rustig, maar na de pauze merk je toch dat de tongen los komen, de konten steeds minder zin hebben in zitten en het ritmisch geklap plots ook tijdens de nummers doorbreekt. Op het einde van dit oorgasme krijgt het publiek zelfs inspraak in welke bisnummers gespeeld worden. 'Toverdrank' werd geroepen, waarop de artiest een oproep deed die jammer genoeg onbeantwoord bleef: gelijk welke dame die de tekst kende mocht hem vergezellen op het podium voor een duet. Een gemiste kans lijkt me…
Kwart na elf… De lichten worden aangeknipt en de artiest verdwijnt in zijn kleedkamer. Een voldaan publiek slentert richting cafe en toog. Wie nog langs de merchandise passeert krijgt te horen dat Guido nog signeert, wat resulteert in toch een kleine 30 man die blijft steken in de zaal… Ook ik kan deze lokroep niet weerstaan en wacht geduldig in de rij om mijn net gekochte biografie te laten signeren. EN ook hier blijkt de artiest zijn nederige zelf. Met moeite kijkt hij je in de ogen, blik vooral gericht op zijn taak: een handtekening zetten…
Of hoe een groot artiest een groot mens kan zijn door vooral niet te groot te willen zijn…
Bedankt, heer Belcanto, voor deze fantastische avond en bedankt Bernd en zijn Cafe Bizarre team om deze artiest op zo'n manier te brengen: kleine bezetting is waarlijk groots.
Setlist:
Op De Pechstrook Van Het Leven
Madam Louise
De Vrouw Van De Bakker
Ik Weet Niet Of Je Nog Aan Me Denkt
Ze Heeft De Wolf Gezien
Willy En Wanda
Rome Bij Nacht
Het Hondje
De Verpleegster
Ergens In De Hemel
*** PAUZE ***
Postcoïtale Blues
Een SMS Of 3
Ik Geloof
La Pasionaria
Na De Dood Keren Wij Weer
In Uw Sacoche
Je Betekent Niets
Borstenlied
Op Het Zeildoek Van De Botsauto's
*** BISNUMMERS ***
Vlammetjes
Plastic Rozen Verwelken Niet
Peter DOLPHEN
16/05/2013
---