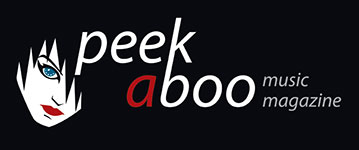 like this cd review
---
GUY VAN NUETEN
Music for a Small Orchestra (OST Milo)
Music
•
CD
Classical
•
Neoclassical
[85/100]

SONY MUSIC
07/10/2015, William LIÉNARD
---
Music for a Small Orchestra is the soundtrack of the Dutch-Irish film Milo. Composer and producer Guy Van Nueten acted in the past as a pianist on just about all Deus albums (and many other albums of Belgian artists), composed and produced for The Sands, and stood at the cradle of Barman & Nueten, a double album in collaboration with Tom Barman. He also composed for theater, dance and film. Music for a Small Orchestra is his most recent project.
For Music for a Small Orchestra Van Nueten worked together with a 20-strong orchestra, but that does not mean that the score sounds like a bombastic soundtrack with Hollywood allures. The compositions for Milo sound subdued with the piano in the foreground and the strings and the rest of the instruments as the subtle color keys on a stunning painting. In The Reveal, the strings are up front and the cello creates a dark background, while Darkscape begins with a harp and sharp-sounding violins. The piano creates a much darker pattern, subsequently taken over by equally dark strings that sound like synthesizer drones.
Title track Milo's Theme is a wistful track, in which the piano carefully develops the head motif, followed by brass instruments and humming strings to broaden the horizon, while in We're Seeing Him Home, a lonely piano adds depth and emotion to the scene, fragile and vulnerable at the same time. Mickey's Ruins begins with a humming cello, over which the sound of a violin, crackling noise and nagging wood are laid. In Talking to the Police, the piano resumes the beautiful main theme (Milo's Theme) and in Nightfall we hear flutes and dark violins, whilst the piano provides the impressionistic touches. Dysfunctional Family Theme is economically orchestrated and sounds cautious and restrained, and that atmosphere is maintained in Mixed Celtic Emotions, in which melancholy strings set the tone and the thrifty flute sings a simple theme. Caitlin's Trampoline floats on dark strings and a nice piano, but in Dysfunctional Family Climax emotions burst out again and the repetitive series of piano notes maintains the dark tone, supported by melancholy strings to ensure that scarce sunlight can penetrate into the final track Reprimand.
Guy Van Nueten is a subtle pianist who plays on our emotions in a delicate way, Thierry Coljon wrote in Le Soir following the premiere of Milo, and we for once we totally agree. Music for a Small Orchestra is beautiful and sounds harmonious. It's timeless music that you can listen to over and over again.
Tracklist:
1 Milo's Theme
2 Darkscape
3 Target Practice
4 Thirty Silver Coins
5 Cream Routine
6 Nadja
7 The Reveal
8 We're Seeing Him Home
9 Mickey's Ruins
0 Talking to the Police
1 Nightfall
2 Inevitable Conclusion
3 Dysfunctional Family Theme
4 Mixed Celtic Emotions
5 Caitlin's Trampoline
6 Dysfunctional Family Climax
7 Reprimand
8 Milo Exit Music
https://youtu.be/9ezYQan_cns
https://itunes.apple.com/be/album/music-for-small-orchestra/id1040610406
https://www.facebook.com/pages/Guy-Van-Nueten/150190748379280?sk=app_470868196288052&ref=page_internal
William LIÉNARD
07/10/2015
---
Music for a Small Orchestra is de soundtrack van de Nederlands-Ierse film Milo. Componist en producer Guy Van Nueten trad in het verleden als pianist aan op zowat alle Deus-albums (en vele andere albums van Belgische artiesten), componeerde en producete voor The Sands, en stond aan de wieg van Barman & Nueten, een dubbel-lp in samenwerking met Tom Barman. Daarnaast componeerde hij voor theater, dans en film, met Music for a Small Orchestra als recentste wapenfeit.
Voor Music for a Small Orchestra is een beroep gedaan op een 20 man sterk orkest, maar dat betekent niet dat Guy Van Nueten zich laat verleiden tot een bombastische soundtrack met Hollywood-allures. Z'n composities voor Milo klinken eerder ingetogen met de piano op de voorgrond en de strijkers en de rest van de instrumenten als de fijnzinnige kleurentoetsen op een oogstrelend schilderij. In The Reveal treden de strijkers net iets nadrukkelijker op de voorgrond en creëren de cello's een donkere achtergrond, maar de piano houdt de sfeer rustig, terwijl Darkscape heel opgewerkt begint met harp en scherp klinkende violen, maar de piano een veel donkerder patroon kiest, dat later wordt overgenomen door al even donkere strijkers die klinken als synthesizerdrones.
Titeltrack Milo's Theme is een weemoedige compositie waarin de piano het hoofdmotief voorzichtig uitwerkt en de koperinstrumenten het nadien voorzichtig overnemen en zoemende strijkers de horizon verruimen, terwijl in We're Seeing Him Home de piano de klus alleen klaart en de sporadische donkere tonen diepte en emotie aan de compositie toevoegen. Fragiel en breekbaar tegelijk. Mickey's Ruins begint met een brommende cello, waarover knisperend vioolgeluid en zeurend hout zijn gelegd. In Talking to the Police neemt de piano het hoofdthema (Milo's Theme) alleen voor z'n rekening, maar in Nightfall is het de beurt aan fluiten en donkere violen, terwijl de piano voor de impressionistische accenten zorgt. Het eenvoudige Dysfunctional Family Theme is zuinig georkestreerd en klinkt voorzichtig en ingehouden en die sfeer wordt aangehouden in Mixed Celtic Emotions, waarin melancholische strijkers de toon zetten en een zuinige fluit niet verder komt dan een eenvoudig thema. Caitlin's Trampoline drijft op donkere strijkers, maar de piano klinkt hoopgevend, en in Dysfunctional Family Climax laaien de emoties weer heel erg op en de repetitieve notenreeks van de piano handhaaft de eerder donkere toon, gesteund door zwaarmoedige strijkers die uiteindelijk toch in het verweer gaan, waardoor het zonlicht voorzichtig doordringt in de voorlaatste compositie Reprimand.
Guy Van Nueten is een subtiele pianist die de emoties op een delicate manier bespeelt, schreef Thierry Coljon in Le Soir naar aanleiding van de première van Milo en daar zijn we het voor een keer helemaal mee eens. Music for a Small Orchestra klinkt mooi en harmonisch. Het is tijdloze muziek die je keer op keer opnieuw kan beluisteren.
William LIÉNARD
07/10/2015
---