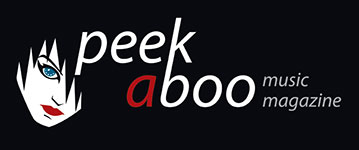 like this cd review
---
GWENNO SAUNDERS
Y Dydd Olaf (The Last Day)
Music
•
CD
Electro Pop
•
Krautrock
[60/100]

Heavenly Recordings
15/08/2015, William LIÉNARD
---
In a previous life, Gwenno Saunders was the lead singer of the girl band The Pipettes. In 2006 the album We Are the Pipettes was released, followed in 2010 by Earth vs. The Pipettes. Maybe you remember their single Pull Shapes (2006), which stranded on the 26th place in the UK charts. Since then, the group has not been heard of, and now Gwenno Saunders surprised the world with her first solo album, on which she has swapped the sweet pop of The Pipettes for sugar-sweet krautrock. Saunders found the inspiration - and the title of the album – in the book Y Dydd Olaf (The Last Day) of the Welsh sf author Owain Owain, in which he writes about a shattered society, where robots have taken the power and humans are reduced to clones. So, a novel with a political message, but that is hardly translated into music, because the melodies float quietly on a bed of quirky, but never truly amazing electronics. Maybe the great message is hidden in the text, but our knowledge of the Welsh language is too limited to come to that conclusion. But that's probably not important.
If you are fond of this kind of harmless krautrock, then you must give Y Dydd Olaf definitely a chance, but do not count on too much variety, because Chwyldo, with emphatic percussion and shivering guitars, sounds as innocent as Patriarchaeth, evoking memories of Mecano, or Calon Peuriant, with electromagnetic noise, ping-pong-like synths and dreamy vocals that seem to be Gwednno Saunders specialty. Let's be honest, Sisial Y Mor and the instrumental Dawns Y Blaned Dirion are no melodies to blow a man of his socks with, but due to the absence of vocals is the last track, with atmospheric synths and weird sounds, it is a welcome change.
We have no idea of the magnitude and the outcome of the war between robots and the human species in Owain's universe, but Golau Aral doesn't sound as a violent confrontation in progress, nor does Stwff lead to a definitive conclusion, though both tracks sound very good and create certainly a different atmosphere with small jingle tangle sounds and cautious noise. If we would only rely on the stunning vocals in the title song Y Dydd Olaf, then the album earned a high score, but Fratolish Hiang Perpheshki and Amser hardly differ from the rest of the material. It all sounds nice and professional, but also a bit the same...
Gwenno Saunders received the Welsh Language Album of the Year Award 2015 for this album.

Tracklisting:
1. Chwyldro
2. Patriarchaeth
3. Calon Peiriant
4. Sisial Y M
5. Dawns Y Blaned Dirion
6. Golau Arall
7. Stwff
8. Y Dydd Olaf
9. Fratolish Hiang Perpheshki
0. Amser
William LIÉNARD
15/08/2015
---
In een vorig leven was Gwenno Saunders de frontvrouw van de meidengroep The Pipettes. In 2006 bracht de band het album We Are The Pipettes uit, in 2010 gevolgd door Earth vs. The Pipettes. Misschien herinnert u zich de single Pull Shapes (2006) nog die op de 26ste plaats in de UK-hitparade strandde? Sindsdien is van de groep niets meer vernomen. En nu verrast Gwenno Saunders de wereld met haar eerste soloalbum, waarop ze de zoete popsongs van The Pipettes heeft ingeruild voor al even zeemzoete krautrock. Saunders vond de inspiratie – en de titel van het album – bij de Welshe sf-auteur Owain Owain, die in Y Dydd Olaf (The Last Day) vertelt over een ontredderde samenleving waarin robots het voor het zeggen hebben en mensen tot clones zijn herleid door het toedienen van medicijnen. Een album met een politieke boodschap dus, al blijkt dat niet uit de vrij rustig dobberende melodieën op een bedje van vrij eigenzinnige, maar nooit echt verbluffende elektronica. Misschien zit de grote boodschap in de tekst, maar onze kennis van het Welsh is te beperkt om daar uitsluitsel over te geven. Maar dat is wellicht ook niet belangrijk.
Mocht u van dit soort ongevaarlijke krautrock houden, dan moet u Y Dydd Olaf beslist een kans geven, maar reken niet op al te veel afwisseling, want Chwyldo, met nadrukkelijke percussie en zinderende gitaren, klinkt al even onschuldig als Patriarchaeth, dat ons Mecano in herinnering brengt, of Calon Peuriant, dat elektronoise krijgt, ping-pongachtige synths en de dromerige vocalen die Gwenno Saunders visitekaartje lijken te zijn. Laat ons eerlijk zijn, ook Sisial Y Mor en de instrumental Dawns Y Blaned Dirion drijven niet op melodieën die een mens van z'n sokken blazen, maar door het ontbreken van vocalen is die laatste track, met atmosferische synths en bizarre geluidjes, toch een welkome afwisseling.
We hebben er geen idee van hoe het ondertussen met het gevecht tussen robots en de menselijke soort uit Owain's universum gaat, maar Golau Aral klinkt in elk geval niet alsof de oorlog definitief is uitgebroken, en Stwff brengt ook al geen uitkomst, al klinken beide tracks bijzonder goed en creëren de tingeltangelgeluidjes en de voorzichtige noise wel degelijk een aparte sfeer. Mochten we ons alleen baseren op de bloedmooie vocalen in titelsong Y Dydd Olaf, dan verdiende het album een hoge score, maar Fratolish Hiang Perpheshki en Amser verschillen nauwelijks van de rest van het materiaal. Het klinkt allemaal mooi en professioneel, maar ook allemaal een beetje hetzelfde…
Gwenno Saunders heeft voor dit album de Welsh Language Album of the Year Award 2015 in ontvangst mogen nemen.
William LIÉNARD
15/08/2015
---