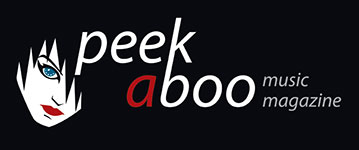 like this vinyl / digital review
---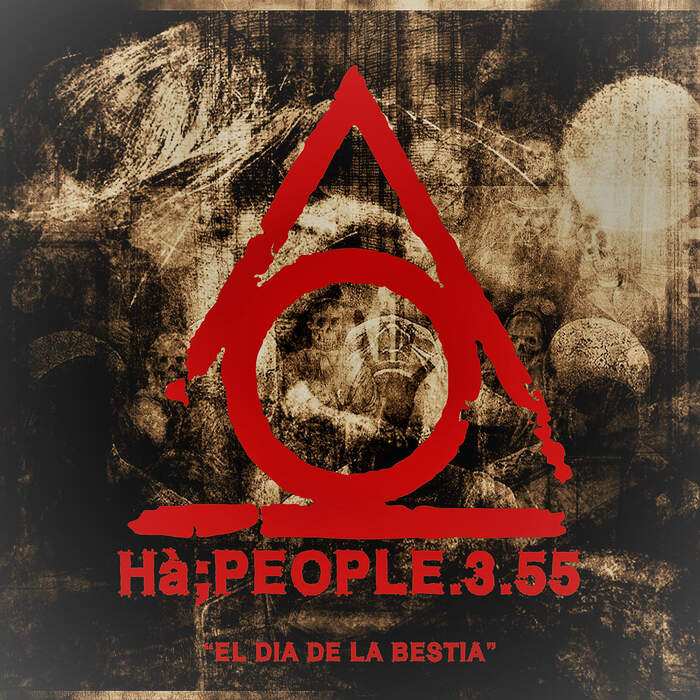 HA:PEOPLE.3.55
El Dia de la Bestia, Part 2 : WAR!
Music
•
Vinyl / Digital
Dark Ambient
•
EBM
•
Electro
•
Industrial
[80/100]

09/01/2021, Hamis HIREK
---
The youngest family member of the legendary à;GRUMH… off-spring, Hà; PEOPLE.3.55, is unleashing a brand-new, their second, full album packed with hell and damnation, on humanity. The 'cheerful' title 'El Dia de la Bestia, Part 2: WAR' already gives us small hint about the atmosphere of this piece of work, composed by à;GRUMH... singer J∆3 SEUQCAJ and guitarist J∆55 EKOJ. Just like their debut album, there is not a shred of cheerfulness or hope to be detected on this full-length. It immediately opens with the demonic sounding "War" in which J3 screams out his lungs over an ominous soundtrack. On the tracks like 'The Crown and the Forest', the terrific 'Rage', 'Petrified' and 'Prophecy' some more up-tempo beats and sequencers are introduced, which makes them sound very close to the work of the now retired a;GRUMH…. While, for example, 'The Lost Room' is one of those demonic soundscapes, which sounds as if they are emerging from the deepest caverns of hell. The bouncy tenth and last track is instrumental, which can best be described as 'dark industrial Gabber'… Very special indeed! There is something for everyone to discover on this record, if one can live with the excessive use of reverb, delays and the abundance of industrial ripping sounds.
Indeed, this El Dia de la Bestia, Part 2: WAR! has certainly not become an easy-listening or happy joy joy album… But hey, what did you expect after listening to the debut album of these gentlemen.
Nevertheless, I can highly recommend this album to fans of Coil, Will and even those who like the taste of Virgin Prunes.
Hamis HIREK
09/01/2021
---
De jongste telg van de legendarische à;GRUMH…-familie, Hà;PEOPLE.3.55, laat hun gloednieuwe en reeds tweede album, volgepropt met hel en verdoemenis, op de mensheid los. De vrolijke titel 'El Dia de la Bestia, Part 2: WAR' geeft al een kleine hint over de sfeer van dit werkstuk, gecomponeerd door A;Grumh...-zanger J∆3 SEUQCAJ en gitarist J∆55 EKOJ. Net als op hun debuutalbum is er ook op deze langspeler geen greintje vrolijkheid of hoop te bespeuren. Zo opent het album meteen met het demonisch klinkende 'War' waarbij J3 de longen uit zijn lijf schreeuwt over een onheilspellend klankspel. Op de tracks 'The Crown and the Forest', het bangelijk 'Rage', 'Petrified' en 'Prophecy' komen er wat meer uptempo beats en sequencers aan te pas wat deze heel dicht bij het werk van het ondertussen op rust gestelde a;GRUMH… doet komen. Terwijl bijvoorbeeld 'The Lost Room' dan weer één van die demonische soundscapes is, die klinkt alsof hij recht uit de diepste krochten van de hel komt. Als uitsmijter en tiende track krijgt men een instrumentaal nummer voorgeschoteld, wat best als 'dark industrial Gabber' kan omschreven worden … Speciaal… Heel speciaal. Maar er is dus voor elk wat wils te vinden op deze plaat, als je tenminste kan leven met de bakken galm, echo en de overvloed aan industriële scheurende klanken.
Inderdaad, deze El Dia de la Bestia, Part 2 : WAR! is zeker geen easy listening of happy joy joy album geworden, maar dat lag wel in de lijn van de verwachtingen na het horen van het debuutalbum van deze heren.
Desalniettemin kan ik dit album ten zeerste aanraden aan liefhebbers van bijvoorbeeld Coil, Will en die ja, zelfs Virgin Prunes kunnen pruimen :P
Hamis HIREK
09/01/2021
---