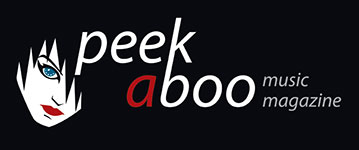 like this cd review
---
HAMMERCULT
Steelcrusher
Music
•
CD
Harsh
•
Heavy Metal
[92/100]

Steamhammer/SPV
20/04/2014, Filip VAN MUYLEM
---
The intro is the only bad thing on this cd, as it's the only thing I skipped pretty fast. The one thing that caught me from the start is the artwork: loved it and it made me listen to the cd, the whole cd!
I start with the first real song 'Steelcrusher': heavy screaming, thundering drums, grunting, tempo on speed & raging backings! Love the solos and the melodic sound! Hammercult is really heavy and good stuff! The studio production must have been a real hard job! 'Metal rules tonight' gets more heavy grunting and screaming with Punk-minded backings! The drums are on fire and same can be said from 'Into Hell'! 'We are the people' starts as if the 4 horse riders are unleashed! Sometimes the guitars sound like screaming monsters and that's so fitting in this song! 'Burning the road' goes on with a Punkie sound before the heavy metal beasts are unleashed! This song is so hard and so heavy that I can smell the ashes! 'Ironbound' has a lower tempo whilst the bass player gets a clean shot for a brief moment. Love the weeping sound on this one! 'Unholy Art' sounds very dangerous & very aggressive! The danger is clear! Love the lyrics & the story! 'Satanic Lust' is the kind of song that will create fuzz once played on stage! First because of the lyrics, but also because it feels like getting an adrenaline shot! This song has everything to make it! 'Liar' seems to come straight from the heart & feels so real! I can feel the rage and the anger! Get ready to be blown out of your socks! 'Damnation Arise' sounds very dark & very aggressive! The music is clearly adapted to the lyrics! 'Heading for War' is pumping up the power, yet another adrenaline shot! The screaming, grunting and raging pumps it even to a higher level of vocal aggression! It's clear that the warriors are ready! 'In the name of the Fallen' is a great end song and starts with a slice of industrial before it really burst into a heavy metal hell! The acoustic end is nice and feels like bringing peace. Finally some time to catch some breath. I realize too late that the repeat function is on and get sucked into it from the start!
If it doesn't get you an adrenaline high it will suck your energy! This one is really heavy stuff! Powerful studio work! Can't wait to see if they can reproduce the same feeling on stage! Blow us out of our boots and socks!
Filip VAN MUYLEM
20/04/2014
---