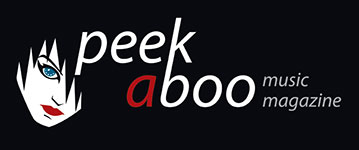 like this tv series review
---
HANS ROSENFELDT
The Bridge Season 2
Movie
•
TV series
[95/100]

LumiŤre
31/12/2013, Didier BECU
---
Just at the moment that it's time to say goodbye to 2013, we found the absolute treat if it comes to excellent series. It's already been said by others, but it's definitely true that the second season of The Bridge is one of the series you absolutely have to see, even if you're feeling overwhelmed by the huge amount of them. This crimeseries that's been made by Hans Rosenfeldt is not only a smashing hit in Scandinavia. The Bridge also has been sold to 60 countries and in the Benelux alone, 95.000 copies found a customer. The makers were so impressed by that number that they proposed the Belgian distribution-house Lumière to become one of the producers for the second season. It's a decision no one will regret as today it seems like all previous records will be easily broken.

As most televisionfanatics know by now, this series is set on the Øresund-bridge. A very important geographical place as it's there where Sweden divides itself from Denmark. If a crime happens over there, then it's obvious that there's a need of policeteams from both countries. And for the makers it's a perfect alibi to make it a Swedish-Danish cooperation. This season it's a cargo that smashes the bridge. It's just not some accident as the police discovers in the lower decks of the ghostship five youngsters that are chained. Soon after the discovery one of them dies. The "accident" has become a murdercase. The Swedish inspector Saga Norén (Sofia Helin) is the responsible for the investigation. As she needs a Danish colleague, she automatically finds her old buddy Martin Rohde (Kim Bodnia).

These two have a very special relationship with each other. In the previous season Saga could prevent that Martin shoots the killer of his son. Martin hasn't recovered from this trauma. His family life has become a mess, and he's forced to spend his days at lonely hotelrooms. A perfect opportunity to work on the case of the ecoterrorists. There's really no time to lose as the terrorists have every week something new to frighten the people with: blowing up a truck that transports dangerous chemicals, taking revenge on those who are involved in tests on animals…

The second season from The Bridge lasts 600 minutes and is in divided over ten episodes. It's surely one of the most thrilling series ever made. The real crime should be revealing too much about the script. The force of The Bridge is that the viewer receives in every episode an uppercut, a twist nobody expects! And of course there are the excellent performances as well. Saga and Martin are surely one of the most remarkable duos in television history. Saga is an almost impossible person to work with. She was the victim of a mother who had the Munchausen-syndrome and only Martin understands her. Even her colleagues shiver from her brutal answers, but at the end of the day she's the only one who can come up with answers

The second season from The Bridge is toptelevision that is not to be missed. It's available in the Benelux by Lumière on both DVD and Blu-ray.
Didier BECU
31/12/2013
---
Net op het moment dat we afscheid nemen van 2013, kunnen we ook de absolute aanrader voor wat de series betreft meegeven. Het is al verschillende keren door andere mediabronnen gezegd, doch wordt het door ons nog eens bevestigd: wie vindt dat hij door de vele televisiereeksen wordt overrompeld en kieskeurig wil zijn, moet beslist het tweede seizoen van The Bridge in huis halen. Deze misdaadreeks die door Hans Rosenfeldt werd bedacht en geregisseerd is niet alleen in de Scandinavische landen een topper van formaat, ook daar buiten. Ondertussen werd de serie al aan 60 (!) landen verkocht en van het eerste seizoen werden alleen in de Benelux al zo'n 95.000 exemplaren verkocht. Een hallucinant cijfer waarvan ook de makers onder de indruk waren waardoor ze distributiehuis Lumière vroegen om medeproducent van het tweede seizoen te worden. Het is een beslissing die niemand zal betreuren, want alles ziet er naar uit dat het tweede seizoen alle voorgaande records gemakkelijk zal overtreffen.
Zoals de meeste televisiefanaten ondertussen weten speelt deze serie zich af op de Øresundbrug, de plaats die Zweden van Denemarken scheidt. Als daar een misdaad gebeurt dan wordt de hulp van de politiekorpsen van beide landen ingeroepen, wat voor de makers een schitterend alibi is om er een Zweeds-Deense reeks van te maken. Deze keer is het een onbemande olietanker die tegen de brug ramt. Het gaat echter niet om zo maar een ongeluk, want in het vrachtruim van de Faxborg zitten vijf mensen vastgeketend. Vrij vlug overlijdt één van hun waardoor het "ongeval" meteen een moordzaak wordt. De Zweedse politie-inspecteur Saga Norén (Sofia Helin) wordt op de zaak gezet. Omdat zij ook een Deen nodig heeft, belt zij meteen de oude bekende Martin Rohde (Kim Bodnia) op.

In het vorige seizoen vormden deze twee flikken ook al een duo. Martin heeft heel veel aan Saga te danken, want zij was het die er op het nippertje voor kon zorgen dat de inspecteur niet de moordenaar van zijn zoon doodschoot. Martin is deze ellende nog niet te boven gekomen. Zijn gezinsleven liep er door op de klippen en hij brengt zijn dagen op eenzame hotelkamers door. Ideaal voor hem dus om zich samen met Saga met volle overgave op de zaak van de ecoterroristen te storten. Iedere seconde telt, want de terroristen hebben iedere week wel iets nieuws in petto: het opblazen van een vrachtwagen die gevaarlijke chemicaliën transporteert, het verspreiden van giftig voedsel, het wreken van dierproeven…
Het tweede seizoen van The Bridge duurt in totaal 600 minuten (verspreid over tien afleveringen). Deze misdaadserie is zonder twijfel één van de spannendste reeksen die ooit is gemaakt. Het zou zonde zijn moesten we meer over het verhaal vertellen, want één van de sterkste punten is het knappe scenario dat de kijker de ene uppercut na de andere bezorgt. En dan zijn er natuurlijk ook nog die ijzersterke prestaties. Saga en Martin vormen één van de meest opmerkelijke flikkenduo's uit de televisiegeschiedenis. Saga is immers een bijna onmogelijke vrouw om mee samen te werken. Als kind was zij het slachtoffer van een moeder die aan het syndroom van Munchausen leed en sindsdien heeft zij het woord medelijden niet meer in haar woordenboek staan. Zelfs haar collega's verafschuwen bij momenten haar boertige aanpak, wel is zij altijd degene die resultaten boekt.
The Bridge is ook ongelooflijk brutaal. Maker Hans Rosenfeldt spaart zijn protagonisten niet, dus wie denkt dat hij een goede afloop zal te zien krijgen is bij deze topreeks aan het verkeerde adres.
Het tweede seizoen van The Bridge is nu zowel op dvd als op Blu-ray uitgebracht door Lumière. Echt niet te missen!
Didier BECU
31/12/2013
---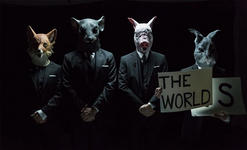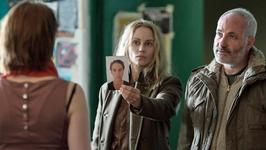 ---