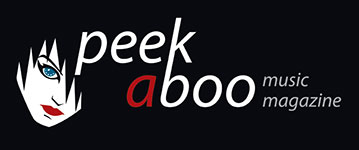 like this article review
---
HANTE
Ten Albums That Changed My life
Article
10/12/2016, Didier BECU
---
Recently, Hante release one of the finest minimal albums: This Fog That Never Ends. We asked Hélène de Thoury, who previously was part of Minuit Machine, to come up with ten albums that changed her life.
1. RADIOHEAD - Ok Computer
I discovered Radiohead with the song Exit Music (For a Film) which was in the soundtrack of the Romeo + Juliet movie directed by Baz Luhrmann. And from there, OK Computer became the soundtrack of my teenage years. The atmosphere is so particular in this album, I still like listening to this album from time to time.
2. QUEEN - Greatest Hits II
We loved Queen a lot in my family and we were singing the songs in the house or in the car. When I was a child, I was in love with Freddy Mercury and I was really sad when he died in 1991. The emotional songs such as Who Wants to Live Forever or The Show Must Go On still inspire me a lot.
3. MIKE OLDFIELD - Tubular Bells II
I bought this cassette when I was 10 without really knowing what it was or what the style was. And I absolutely loved this craziness, each song is so different from the others. Sometimes emotional, sometimes funny, sometimes overhead… The orchestration is amazing!

4. DEPECHE MODE - Black Celebration
I don't understand why I first listened to the Depeche Mode albums really late, in the 00s. But it really has been a revelation for me. I wouldn't make the music that I'm making today without this influence. I chose Black Celebration because I think it's the darkest one, but actually, I absolutely love all the albums from Speak and Spell to Music for The Masses.

5. TEARS FOR FEARS - Songs From The Big Chair
For me, this is a sound to give you a good feeling. Are you sad? Do you feel bad? Listen to Tears For Fears and all your problems disappear, haha! For me, this is one of the best new wave bands ever!

6. KINGS OF LEON - Only By the Night
I guess, we have all been through a hard breakup and found music that helped to deal with that feeling. That is the case with this album, a mix between sadness, bittersweet, anger and a touch of hope.

7. XENO & OAKLANDER - Sentinelle
My last huge music crush. For me, this album is perfection! I was listening to it endlessly when I was travelling by bus between Paris and London to meet my former band Phosphor. And it inspired me a lot when I created Minuit Machine.

8. THE FROZEN AUTUMN - Emotional Screening Device
I listened to The Frozen Autumn a lot when I was living in London and when I met Phosphor. I really associate those songs with this period of my life and the musicit sounds a bit nostalgic to me. I especially love the rhythm and the great emotion in the melodies.

9. AIR - The Virgin Suicides (OST)
Another band that I discovered thanks to one of my favorite movies: The Virgin Suicides by Sofia Coppola. This soundtrack is gorgeous. And by the way, I listened to it a lot lately and it has been one of the influences for my upcoming EP.

10. SEBASTIEN TELLIER - Sexuality
Another inspiration for my upcoming EP. This is the only album of this French artist that I really like, ald it is a masterpiece. The synths sounds are amazing, this is the perfect soundtrack for summer holidays or for a romantic evening…
Didier BECU
10/12/2016
---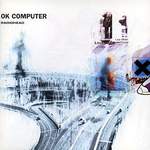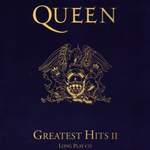 ---