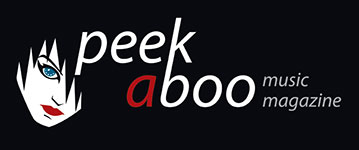 like this cd review
---
HANTE
This Fog That Never Ends
Music
•
CD
Cold Wave
•
Minimal
•
Synth Wave
[86/100]

Synth Religion
09/12/2016, Benny CALUWE
---
Hante is the solo project of Hélène de Thoury. A name that might ring a bell among our loyal readers. She used to be involved in the French project Phosphor. Nowadays, Hélène forms Minuit Machine with the fantastic singer Amandine Stioui. At the end of 2015, the Paris based duo released the second lp Violent Rains. My collegue praised that album, and that was absolutely justified. A few months later (January 2016) This Fog That Never Ends followed, Hante's second album.
Opening track Bienvenue En Enfer welcomes us with gloomy synths and a mysterious semi-parlando. In Hate Vs. Love you hear that typical 80's melancholy. In In Cold Water, Hélène's voice sounds melancholic. And the dark Noir sounds nostalgic with metallic percussion.
Burning features Box von Düe of Box And The Twins, a Cologne based band, formerly known as Cocktail Twins. My Destruction has a catchy synth melody reminiscent of Depeche Mode. My personal favourite Infinite Particles Of Us is followed by the slow title track that closes this album.
Musically, Hante and Minuit Machine are quite simular. Both are bleak, dark, melancholic and make minimal synthpop. I really do wonder why Hélène decided to make a solo album, as I think that Amandine could lift a song like Shadow Boxing to a higher level. But I admit that this is quite unfair to say, as after all, there is little to criticize in Helene's vocal performance.
This Fog That Never Ends is a beautiful and vivacious record. No fillers, but 10 strong tracks. Fans of Linea Aspera, Sixth June, Winter Severity Index and Minuit Machine can buy this album without hesitation.
Benny CALUWE
09/12/2016
---
Hante is het soloproject van Hélène de Thoury, een naam die bij de trouwe lezers misschien een belletje doet rinkelen. Voorheen was Hélène immers betrokken bij het Franse synthproject Phosphor. Tegenwoordig vormt ze met de fantastische zangeres Amandine Stioui het heerlijke Minuit Machine. Eind 2015 verscheen hun tweede album, Violent Rains. Mijn collega stak volkomen terecht de loftrompet. Enkele maanden later (januari 2016) volgde This Fog That Never Ends, Hantes tweede album.
Openingstrack Bienvenue En Enfer verwelkomt ons met heerlijke sombere synths en een mysterieus semi-parlando. In Hate Vs. Love hoor je die typische jarentachtigmelancholie. In In Cold Water hoort men tevens de melancholie in Hélènes stem en ook het donkere Noir klinkt heerlijk nostalgisch met metaalachtige percussie.
Tijdens Burning wordt Hélène vocaal bijgestaan door Box von Düe van Box And The Twins, de band uit Keulen die voorheen Cocktail Twins heette. De aanstekelijke synthmelodie van My Destruction herrinnert me aan Depeche Mode. Na mijn persoonlijke favoriet Infinite Particles Of Us, volgt de trage titeltrack die het album afsluit.
Muzikaal sluit Hante nauw aan bij Minuit Machine. Sombere, donkere, melancholische en minimal aandoende synthpop. Ik vraag me dan ook af waarom geopteerd is om al deze songs solo uit te brengen. Hoewel Hélène de Thoury vocaal zeker haar mannetje staat, kan ik me toch niet van het gevoel ontdoen dat Amandine bijv. Shadow Boxing naar een nog hoger niveau had kunnen tillen. Al is het misschien unfair van mij om deze vergelijking te maken, want zoals aangegeven valt er weinig aan te merken op Hélènes vocale prestaties.
This Fog That Never Ends is een mooie meeslepende plaat zonder dieptepunten. 10 sterke tracks. Liefhebbers van Linea Aspera, Sixth June, Winter Severity Index en Minuit Machine kunnen zich dit album zonder aarzelen aanschaffen.
Benny CALUWE
09/12/2016
---