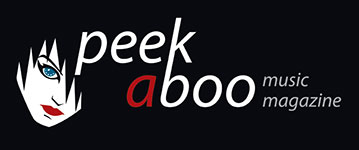 like this cd review
---
HATEMAGICK
Temple Of The Vampire
Music
•
CD
Cybergoth
•
Synth Pop / Electro Pop
[55/100]

28/08/2011, Chris KONINGS
---
This band emerged late 2010 from the cold forests of Norway, or so it says on their website. In such a short time Jon Andre Lundal managed to release no less than six albums. The band name tells us he is also a Aleister Crowley adept and indeed he even sees himself as his reincarnation. Since he was born the same year Halley's comet appeared in our skies he concludes that must have been the sign he truly is his successor...

Anyway, this new album starts of with Moonchild, an instrumental piano piece that is dark and repetitive. Imagine Wim Mertens making the soundtrack for the latest Paranormal Activity... What follows is less interesting unfortunately, Animatronic and The Nightside are poppy dance songs in a aggrotech jacket. Kain does have a catchy rhythm but fails to rise above the bland hellectro of Die Sektor or Aslan Faction. The worst songtitle must be Ten Ton Hammer Of Hate but is is actually the best song of the album, consisting of punishing ebm with repetitive female vocals that drone on like a mantra. Very compelling to say the least.

Hell On Earth is another name that reeks of typecasting but again is quite good, a slowly driven darkness with moaning voices, too bad about the aggrotech beat in the last half of the song. The other songs have all the characteristics of Hocico or Suicide Commando, crushing beats and distorted voices but only on a few occasions does Jon succeed in giving me shivers. The outro is very much the same as the intro and both do not go well with the industrial beats of the album. Or should I say that the aggrotech songs are the inappropriate ones?

Feel free to make up your own mind though, because all his music is freely available on his website!
Chris KONINGS
28/08/2011
---