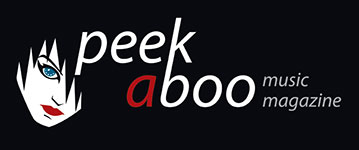 like this cd review
---
HAUJOBB
New World March
Music
•
CD
Dark Wave
•
EBM
[70/100]

09/12/2011, Chris KONINGS
---
Since their formation in 1993, Haujobb have established themselves as one of the forerunners of the 90's electro scene. Their first album was a mere Skinny Puppy clone but they developed their sound enormously with their second album (Freeze Frame Reality). They disbanded in 2003 and when people heard they were working on a new album again, New World March became one of the most eagerly awaited albums on the scene.
Haujobb is none other than Daniel Myer (Architect, Covenant) & Dejan Samardzic and the band name comes from a "mis-translation for skin job" (Blade Runner). They peaked in the 90's, primarily with Solutions For A Small Planet. The ingredients in this new album are pretty much the same as ever, everything a Haujobb fan could hope for: tight, complex dance structures, memorable harmonies, and surging bass lines. Too bad Daniel Myer is still not as bright at singing than he is at building compelling song structures... Allthough the vocals are acceptable, sometimes they lack strength (Soul Reader, Let's Drop Bombs) or depth (Little World).
Music wise it's pure quality, songs that stand out are Crossfire - aggressive drums and edgy synth details contrasting with soft vocals, More Than Us - DAF rhythm, great vocoder effects but sort of silly lyrics, and title track New World March - a gorgeous slow paced Numan/Foxx like synthscape with some cool pitch shifting.
One of the recurring themes is a certain three note melody, one that starts irritating after being used in about five songs throughout the album. So one of the main trademarks of Haujobb (diversity) has only been used in the surrounds like samples and a few melodies. The foundation of the songs are pretty much always the same so by the time the album is finished, you might end up getting bored... Not an album that I can listen to entirely.
It's been released on their own label, Basic Unit Productions and is available through their website
Chris KONINGS
09/12/2011
---