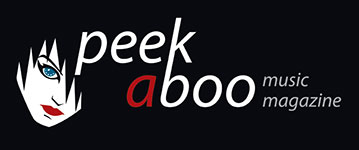 like this cd review
---
HEAVEN 17
The Luxury Gap
Music
•
CD
Pop
•
Synth Pop / Electro Pop
[92/100]

EMI
08/06/2011, Didier BECU
---
In Anthony Burgess' A Clockwork Orange Heaven Seventeen is the band that scores a hit with "Inside". In real life, Ian Craig Marsh, Martyn Ware and Glenn Gregory scored hits as well, even monster hits.
When Ian and Martyn left the early line-up from The Human League, they were not only involved in the production company that B.E.F. was, but they also founded a band who has the right to claim that they're one of the most groundbreaking bands in the synthpop area.
While their formers partners became the ultimate hit machine who sang about waitresses who worked in some cocktail bars, the Heaven 17-story was a much more complicated one.
"Penthouse and Pavement" might now be one of the finest synthpop bands ever, back then they were facing a boycott as some stupid dj refused to play "We don't need this fascist groove thing".
Last year, the band performed their entire debut on stage in a marvellous way and due to this huge success, they repeat the trick with their second album "The luxury gap" which is now totally remastered and features some extra tracks.
"The luxury gap" had a very difficult start as the first single taken from this album "Let me go" didn't succeed in entering the UK-charts. A bit impossible to believe as it's one of the classics of the 80's now but luckily enough "Temptation" reached number two, so in the end this album got his platinum state.
"The luxury gap" is a perfect example from how good pop albums back then used to be. Perhaps, songs like "Key to the world" or "Lady Ice and Mr Hex" are a bit dated but for the rest, there's only one name for these songs: classics!
Opener "Crushed by the wheels of industry" still has the echo from their schizophrenic synthpop that marked their debut, but on this album their synthpop embraced the 80's funk pop which ends up in anthems like "Temptation".
And if this isn't enough, this album features also one of the most beautiful ballads ever: "Come live with me".
The extra tracks are:
Let me go (extended mix)
Who'll stop the rain (dub)
Crushed by the wheels of industry (Part 1 & Part 2)
Come live with me ("12 version)
On this page you'll find more info about their concert dates.
Didier BECU
08/06/2011
---