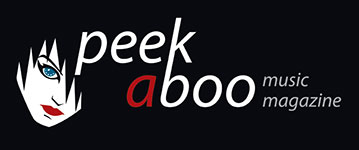 like this cd review
---
HECQ
Night Falls (Remastered)
Music
•
CD
Ant-Zen
09/12/2016, Patrice HOERNER
---
Hecq is the alter ego of Ben Lukas Boysen who just released Night Falls in a re-mastered version. This album originally was released in 2008, and today Hecq is proud to have it on vinyl format, although in a very limited edition: 325 copies in a mat black gatefold packaging.

For those who like this special Ant-Zen art, it is a must have! 12 tracks which are absolutely amazing as they will stop your life for a while, you will dream away when hearing such pure melodic sounds and you will travel through space with no time limits.

The 13th and last one is a remix done by Christoph Berg. As a matter of fact, the first track Night Fall is simply a jewel and the sound is like a gift. No distortion, no trouble noises, everything appears as perfect as possible. It is like living in another universe.
With an outstanding production and masterful control of individual sound techniques, this album is marked as an artistic turning point for Hecq, a EDM producer who became a contemporary modern (classical) sound designer.

Never before Hecq's music implied such a melodic and compositional richness. Comparing the music on Night Falls with romantic classical music is even possible: majestic strings interact with electronic soundscapes to evolke special feelings. This is the work of a musician who is aware that change is necessary and who reacts correspondingly.
Without doubt this is a masterpiece, but be quick as it's limited!
Patrice HOERNER
09/12/2016
---
HECQ de son vrai nom Ben Lukas Boysen a sorti un album remasterisé de "Night Falls". Rappelez-vous, ce titre est sorti en 2008 et aujourd'hui, il est fier d'annoncer la venue du format vinyle de 325 copies limitées dans un emballage noir mat et lourd emballage et d'un brillant gaufrage noir. Pour ceux qui aiment cet art ant-zen spécial, il s'agit d'un "must have", d'une pièce de collection! Vous obtiendrez à l'intérieur 12 morceaux absolument incroyable et vous cesserez votre vie pendant un laps de temps. Vous vous mettrez à rêver de ces sons mélodiques pures et vous voyagerez à travers l'espace sans limite de temps. Le 13e et dernier morceau est le remix de Christoph berg de la chanson titre 'Night Fall'. De fait, la première piste appelé "Night Falls" est tout simplement un bijou et apparaît être un véritable cadeau. Pas de distorsion, pas de bruits inutiles, tout apparaît aussi parfait que possible. C' est comme vivre dans un autre univers.
Avec une production exceptionnelle et un contrôle magistral de techniques sonores individuelles, cet album a marqué un tournant artistique pour HECQ qui a soulevé la barre d'un simple producteur post-industrielle à un design contemporain de son classique moderne. Jamais auparavant Hecq n'avait composé de la musique implicite dotée d'une telle richesse mélodique et de composition. La comparaison de la musique sur «Night Falls» avec la musique classique romantique semble tout à fait imaginable; les cordes majestueuses interagissent avec sons fluides électroniques pour apporter des sentiments dans l'être. C' est la manifestation d'une personne qui est consciente que les changements se produisent, et que des changements doivent être faits.
Sans aucun doute il s'agit un chef-d'œuvre que tous les amateurs devraient obtenir, mais être rapide sera un atout, il s'agit d'une édition très limitée !!
Patrice HOERNER
09/12/2016
---
Hecq is het alter ego van Ben Lukas Boysen, die net Night Falls in een geremasterde versie heeft uitgebracht. Dit album is oorspronkelijk in 2008 uitgebracht, en nu op vinyl, alhoewel in een zeer beperkte oplage: 325 exemplaren in een mat zwarte verpakking.
Voor degenen die van de aparte Ant-Zen-kunst houden is dit dan ook een must have! 12 geweldige tracks die je leven voor een tijdje zullen veranderen, je zullen laten wegdromen bij het horen van deze pure melodieuze klanken. Je zal door de ruimte reizen zonder tijdslimieten.
De eerste track Night Falls is gewoon al een juweeltje, het geluid voelt aan als een geschenk. Geen vervorming, geen noisegeluiden, alles lijkt perfect. Het is alsof je in een ander universum leeft.
Met een uitstekende productie en een meesterlijke controle over de individuele geluidstechnieken is dit album een artistiek keerpunt voor Hecq, die vroeger werkzaam was als IDM-producer, maar nu een eigentijdse moderne (klassieke) sounddesigner is.
Nooit was Hecqs muziek zo melodische of was er zo'n compositorische rijkdom. Je kan de muziek op Night Falls gerust met romantische klassieke muziek vergelijken: majestueuze strijkers met elektronische soundscapes die aparte gevoelens oproepen. Ben Lukas Boysen is er zich van bewust dat verandering nodig is en draagt z'n steentje bij.
Een meesterwerk, maar wees er snel bij, want het is beperkt!
Patrice HOERNER
09/12/2016
---