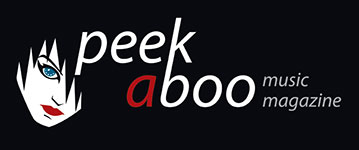 like this cd review
---
HEIMSTATT YIPOTASH
HY Breed
Music
•
CD
Electronics
•
Industrial
[70/100]

Hands Productions
17/02/2012, Chris KONINGS
---
Heimstatt Yipotash are Thomas Niedballa (Heimstatt) & André Matthes (Yipotash). These two started working together after a live gig in 2001. To celebrate their tenth anniversary, they offer you two cd's filled with remixes by mostly Hands related artists such as Shorai, Greyhound and P.A.L. but also other electro-heads like Proyecto Mirage, Tonal Y Nagual and The Rorschach Garden.

I guess you could look at this as another Hands 2011 compilation but done with reworked material of HY. You get a taste of the entire Hands menu, industrial techno (Contaminent, Proyecto Mirage, P.A.L.), tribal … beats (Shared Sky, The Empath, Takhtahk), rhythmic industrial (Greyhound) and dark ambient (Atrox, Spherical Disrupted).

I must say I liked the dark and heavy destruction of Greyhound, Mezire (Genocide Organ style industrial), Spherical Disrupted (drone ambient) and The Empath (wicked tribal percussion + IDM industrial) best. ¨This, of course, has to do with my own personal taste and preferences. The prize for most interesting song goes to Mao, a very weird sounding experiment, combining crude rhythms, minimal electro and child-like yelling in a 2012 version of Andreas Dorau. Also nice are the analogue sounding electro of Tonal Y Nagual. It reminds me slightly of Miss Kittin (to mention a band most people might know). The few bands that I didn't like very much were Shorai, Keef Baker, Shared Sky and Takhtahk...

The sheer brutality of Greyhound and the compelling dark ambient of Spherical Disrupted make the second disc the winner for me. A great way to get to know what Hands Productions is all about and for fans of HY: it also provides you with some unique insights. It also shows how labels like ant-zen and Hands can work together and live next to one another. The only negative remark I can think of is the absence of the typical cardboard sleeves Hands is famous for...
Chris KONINGS
17/02/2012
---