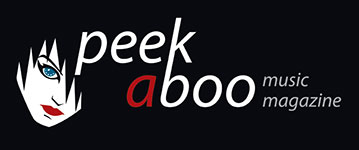 like this cd review
---
HEKLAA
Pieces of You (The Piano Works)
Music
•
CD
Neoclassical
[80/100]

1978 Records
03/12/2015, William LIÉNARD
---
Previously, we presented new albums of the neoclassical composers Bruno Sanfilippo (Argentina/Spain) and Bruno Bavota (Italy) on this website. Now, we want to draw your attention to the recent album by the French neoclassical composer Sébastien Touraton (Colmar, France), active as a musician and composer since 2010 as HeklAa. In 2013 his debut EP Songs in F was released and a remixed and remastered version of that album will be re-released by Fluttery Records in the coming months. Meanwhile, we received his first full album Pieces of You.
Heklaa is the name of an Icelandic volcano, and when the musician was on vacation in Iceland with his wife and daughter, HeklAa witnessed the eruption of the Eyjafjallajokull volcano. It was an unforgettable experience that I had to put into music, he says. The result ended up on the EP Songs in F. The album Pieces of You is dedicated to his wife. The eight tracks are parts of her and of the album, he says, it is a kind of puzzle which makes sense when all pieces are gathered. HeklAa calls himself influenced by musicians like Keith Jarrett, EST, Miles Davis, by post-rock giants like Sigur Ros and Mogwai, but also by film music composers like Howard Shore, John Williams and Danny Elfman. Listen especially to the percussion in Pieces of You, he adds, because it is made exclusively with piano sounds...
In eight instrumental compositions and one bonus track, Hekla paints the musical portrait of his wife. He starts with her name (Your Name), for which he develop a very beautiful melody on the piano. It is supported by woody, but simple percussion (also on the piano) and it sounds emphatic, atmospheric and rather dark at the end. And surprisingly, after what sounds like the ending of the song, the melody is carefully picked up again by the piano, initially with some percussion, but later with a second and appealing piano melody, while at the very end, the main theme gets a slightly atonal sound like a minor correction on a perfect portrait. Your Legs (that's what men look at first!) has a slow tempo and sounds thoughtfully, and then exciting as the details become visible, but it is again more cautious afterwards, and warm and convincing during the conclusion. Your Skin is more spacious from the beginning, with a solid and great melody for a ride on undulating landscapes of soft skin: warm and nurturing, a long and endless delight, an explosion of feelings and emotions, shivering and ecstatic... three and a half minutes of pure beauty.
Your Shadow gets a gentle melody as a metaphor for the cautious sensing of what one barely sees in the dark. Over time, there is recognition and trust, which we hear in the strong and explicit power of the piano. Your Hands, Your Hands (The Four-hands Song) sounds playful and relaxed at the same time, with a high-pitched melody that sets the pace, emphatic and slightly euphoric, later full of happiness. Your Hair (Improvisation in a minor) sounds like the description of an infinite number of shades, again to the tune of a beautiful melody, light and dark as a bizarre shadow play, in which we recognize kinship with Wim Mertens, while Your Smile (Memories of Köln) floats on dark piano sounds: the description of the most enigmatic smile in art history. But the piano also sounds mischievous and cheerful because of the jazz-like fragments that are woven through the melody.
I am a Piece of You means as much as: I want to drown in you, and so the musician does, again on a stunning neoclassical melody, marking the end of a warm and very homogeneous album. Our index finger slides gently in the direction of the repeat key, but not before the last notes of this track are extinct. And of course, we don't forget the bonus track Your Walk (Stella by Starlight Cover), a jazz composition by Victor Young for the Paramount film The Uninvited (1944), here in a quiet and almost wistful version on the piano. Very nice.
HeklAa is one of those young musicians who compose and play piano for a new and young audience. They follow classical examples, but at the same time they are the product of the new century: minimalist, melodic and a balm for this hectic time. You may have heard of Max Richter and Ludovico Einaudi, and hopefully you have heard of Bruno Sanfilippo and Bruno Bavota as well. We would like to add the name of the Alsatian neoclassical musician and composer HeklAa to this list.
Tracklisting:
1 Your Name
2 Your Legs
3 Your Skin
4 Your Shadow
5 Your Hands, Your Hands (The Four-hands Song)
6 Your Hair (Improvisation in a minor)
7 Your Smile (Memories of Köln)
8 I am a Piece of You
Bonus Track: Your Walk (Stella by Starlight Cover)
https://heklaa.bandcamp.com/album/pieces-of-you-the-piano-works
https://www.youtube.com/watch?v=lVVGwjgXnEE
http://www.1978records.com/
William LIÉNARD
03/12/2015
---
Eerder stelden we u op de Peek-A-Boo-website de nieuwe albums van de neoklassieke componisten Bruno Sanfilippo (Argentinië/Spanje) en Bruno Bavota (Italië) voor. Vandaag willen we uw aandacht vestigen op het recente album van de Franse neoklassieke componist Sébastien Touraton, afkomstig uit Colmar (Elzas) en sinds 2010 actief onder het pseudoniem HeklAa. In 2013 verscheen z'n debuut-ep Songs in F, waarvan de geremixte en geremasterde versie nog dit jaar opnieuw wordt uitgebracht door Fluttery Records, en ondertussen kregen we z'n eerste full album Pieces of You in de digitale postbus, dat we graag aan u voorstellen.
HeklAa is de naam van een IJslandse vulkaan, en toen hij met vrouw en dochter in IJsland op vakantie was, was HeklAa er getuige van de uitbarsting van de vulkaan Eyjafjallajokull. Een onvergetelijke ervaring die ik in muziek moest vastleggen, zegt hij daarover. Het resultaat belandde op de ep Songs in F. Het album Pieces of You heeft hij opgedragen aan zijn vrouw. De 8 tracks zijn delen van haar en van het album, vertrouwt hij ons toe, het is een soort puzzel die pas zin krijgt als alle stukjes samengelegd zijn. HeklAa noemt zich beïnvloed door muzikanten zoals Keith Jarrett, E.S.T., Miles Davis, door post-rockgiganten zoals Sigur Ros en Mogwai, maar evenzeer door filmmuziekcomponisten zoals Howard Shore, John Williams en Danny Elfman. Luister vooral ook naar de percussie op Pieces of You, zegt hij nog, want die is uitsluitend gemaakt met pianogeluid…

In acht instrumentale composities en een bonustrack maakt HeklAa ons deelgenoot van het muzikale portret dat hij van zijn echtgenote schildert. Uiteraard begint hij bij haar naam (Your Name), waarvoor hij een heel erg mooie melodie uit z'n piano tevoorschijn tovert. Ze wordt gesteund door houtachtige, maar eenvoudige percussie (op de piano) en klinkt nadrukkelijk, atmosferisch en eerder donker op het einde. Maar verrassend genoeg wordt het thema na deze schijnbare finale weer voorzichtig opgepikt, aanvankelijk met percussie, maar later met een tweede en aantrekkelijke pianomelodie, terwijl het hoofdthema in de laatste minuut lichtjes atonaal begint te klinken als een kleine correctie op het volmaakte portret dat de auteur heeft gecomponeerd. Your Legs (daar kijken mannen toch het eerst naar!) begint langzaam en bedachtzaam en vervolgens lichtjes opwindend als de details zichtbaar worden, maar weer omzichtiger bij het uitzoomen, en warm en overtuigend tijdens de conclusie. Your Skin is vanaf het begin ruimer opgezet met een stevige en grote melodie voor een tocht over golvende landschappen van zachte huid, warm en koesterend, een lange en eindeloze streling, een explosie van gevoelens, huiverend en extatisch… melodisch, vol emotie, drie en een halve minuut pure schoonheid.
Your Shadow krijgt een voorzichtige melodie als het aftasten van wat men in het donker nauwelijks ziet. Na verloop van tijd is er sprake van herkenning, van vertrouwdheid, en dat horen we in de forse en explicietere kracht van het pianospel. Your Hands, Your Hands (The Four-hands Song) klinkt speelser en tegelijk rustiger, met een hoge melodie die het tempo opdrijft, nadrukkelijk en lichtjes euforisch en later breed uitgesmeerd en bruisend van geluk. Your Hair (Improvisation in a minor) klinkt als de beschrijving van een oneindig aantal kleurentinten, opnieuw op de tonen van een prachtige melodie, licht en donker als een bizar schaduwspel, waarin we verwantschap met Wim Mertens herkennen, terwijl Your Smile (Memories of Köln) op donker pianogeluid drijft als de beschrijving van de meest mysterieuze lach uit de kunstgeschiedenis, maar de piano klinkt ook guitig en vrolijk als gevolg van de jazz-achtige fragmentjes die door de melodie zijn geweven: een brede glimlach alsof de zon door de wolken breekt.
I am a Piece of You betekent zoveel als: ik wil in jou verdrinken, en dat doet HeklAa opnieuw op een bloedmooie neoklassieke melodie, waarmee hij een warm en zeer homogeen album op een prachtige manier afsluit. Onze wijsvinger schuift zachtjes in de richting van de repeattoets, maar niet vooraleer de laatste tonen van deze track zijn uitgestorven. En we vergeten uiteraard de bonustrack Your Walk (Stella by Starlight Cover) niet, een jazzcompositie van Victor Young voor de Paramount-film The Uninvited (1944), waarvan HeklAa een rustige en haast weemoedige versie op de piano speelt. Heel erg mooi.
HeklAa behoort tot een jonge generatie componisten/muzikanten die voor een revival van de pianomuziek zorgt met composities die aanleunen bij klassieke voorbeelden, maar die tegelijk een product zijn van de nieuwe eeuw: minimalistisch, melodisch en een balsem voor deze hectische tijd. Wellicht kent u ondertussen Max Richter en Ludovico Einaudi, en hopelijk ook Bruno Sanfilippo en Bruno Bavota. We voegen graag de Elzasser HeklAa aan dat lijstje toe.
William LIÉNARD
03/12/2015
---
---