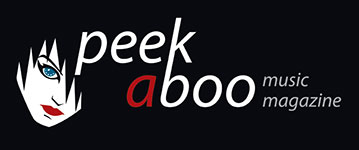 like this concert review
---
HENKE
HENKE & Lisa Morgenstern @ Kulturbahnhof Langendreer, Bochum, 28/03/2013
Concert
Dark Wave
•
Gothic
[90/100]

31/03/2013, Ward DE PRINS
---
Opening act for this event in the Kulturbahnhof Langendreer in Bochum was Lisa Morgenstern. A relatively new artist. As opening act, it is not always obvious to get the attention of the audience, but besides a few rowdy spectators this lovely lady could trigger us & captivate the attention of the entire audience. Really not obvious, since Lisa was solo on stage. But the beautiful piano performance that was supplemented with her fantastic voice and occasional computer tracks could certainly charm us.
Strange stories, for instance about a girl who eats herself, or about the smile of an earthworm were accompanied by fantastic piano playing and an impressive voice (though I occasionally had the impression that a little less hard and intense piano playing would even make the songs better.) But it was nice to see again an opening act without any preparation, without any youtube movies or bandcamp pages prior to the concert,whithout any prejudice, and then being carried away by such beauty & intensity.
I wonder what pearls her first CD will bring us, which - as Oswald whispered to me – will appear next autumn.
But of course most of us came for HENKE, who have just released their 2nd album, Maskenball der Nackten. I admit, I stood there completely prejudiced since I followed GE since the early nineties and listen weekly to the two cd's of this marvelous band. But that also made my expectations tremendously high.
The first part of the tour focuses mainly on HENKE songs (where the second part, in Frankfurt and Antwerp will be more dominated by the older songs of Goethes Erben). But this was no disadvantage, not at all.
On an extended instrumental intro, HENKE entered the stage, covered with smoke & blue light. Dokument 2 opened the set, starting gently but getting quickly to the intensity which was the keyword for this performance.
The set continued with Valiumregenbogen and a tremendous version of Rote Irrlichter from the second album. Oswald takes the whole stage, runs aggressively from left to right, or stands motionless to transfer his emotions to the audience. Fantastic intense versions of songs like Vergessen, Zeitmemory & Wer mich liebt are included in the long set. Am jedem Haar is a very personal song about one of the last phrases his grandmother told him. Intense!
And even my favorite, Ein Jahr als Tag, finds its way to the set list, immersing us in the frail thoughts & unique vision of Oswald, making me think about the speed of life. But they don't give me much time to contemplate: the harsh songs Epilog & Fernweh Ist overwhelm me. Instrumentally exploding while Oswald thrives like a mad man, leaving me not knowing where to focus – his madness or the band members, each of them blending perfectly into this intensity.
Even a few GE classics make it to the set: Nichts Bleibt Wie Es War, Himmelgrau, Märchenprinzen & 5 Jahre fit perfectly to the sound/songs of HENKE.
The audience is thrilled and are able to get the band twice back on stage for encores, including the fantastic Die Brüder Schweigen, a new song about the tension between God and the Devil, and it's influence on us. But finally, with Medea the performance comes to an end, where the band members switch instruments and Oswald tells us a gentle, final lullaby.
Compared to Goethes Erben, I find the songs and performance louder, harder, more intense, but without losing the balance between fragile & harsh. Besides the presence of Oswald Henke, a major influence will be of course the band, which clearly visible enjoys the entire performance.
HENKE meets my expectations once again. This concert will linger for a long time in my mind.
I am really looking forward to their performance in Antwerpen, especially since this show will be different by focusing more on Goethes Erben Classics (even with ex-GE violin player Susanna Reinhardt).
Ward DE PRINS
31/03/2013
---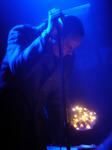 ---