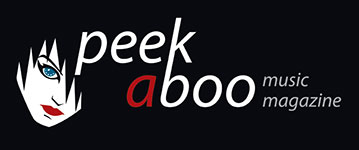 like this cd review
---
HENKE
Maskenball der Nackten
Music
•
CD
Dark Wave
•
Gothic
[94/100]

Dryland Records
21/03/2013, Ward DE PRINS
---
"Maskenball der Nackten" is the successor of the strong debut album "Seelenfütterung".
The CD opens with "Dokument 2", Oswald first narrates against a dark slow piano playing before the tempo increases steadily and the song wins strength and body. Almost like a pop song when you listen to the instrumental part. But when you listen to poet Oswald Henke, who tells us "Liebe mich und töte dafür mein Herz" (Love me and kill my heart for it), maybe I should revise my opinion, since this is not really the most appropriate text for a pop song.
To start with the summary : this album turns out to be a beautiful coherent album, on which the tight accompaniment by Tobi, Benni, Tom & Stefan creates the perfect framework for the figments and reflections of Oswald.
Thus "Rote Irrlichter" is driven by a simple but oh so beautiful guitar riff, which continues undisturbed, almost blank and numb, while a melancholic piano and occasionally exploding drums and bass extrapolate the textual sadness. "Zeitmemory" is driven by great synths, strings and drums. Hereby Oswald whispers, recounts or screams in his typical manner "Allen laufen rückwärts".
But also the harder/louder songs get their place on this album. All musicians can fully indulge in songs like "Epilog" and "Fernweh Ist", two songs wherein anger and aggression can explode, instrumental & textually.
After this power boost my two favourites of this album follow. With a super restrained "Ein Jahr as Tag" Oswald tells how your ever accelerating life sometimes can derail you, wondering which way to go to. The calm nature of this song invites you to think along."Maskenball der Nackten", the title song of the album shows Oswald chanting against a captivating melody that reminds me of the burlesque theater pieces from the first half of last century, delicious!
And finally, the more quiet but o so beautiful songs "Nur Allein" and "Medea" close the album.
HENKE delivers a second masterpiece with "Maskenball der Nackten", which is - admittedly – partly recognizable by Oswald's unique, compelling style, but is also highly driven by incredible beautiful arrangements ny some brilliant musicians!
---
For the first time in four years HENKE will perform again in Belgium, and this on April 6, 2013 in venue Zappa in Antwerp. Not to be missed!!
---
ein Jahr als Tag
Wenn ein Jahr als Tag verstreicht
Man nicht weiß, wohin
Nur weiß, woher
Ein Jahr als Tag
Vor dem grauen Schleier
Irgendwann
Vom Wissen nagt
Und nichts übrig bleibt
Kein Wohin und keine Erinnerung
Wenn ein Jahr als Tag verstreicht
Man marschiert im Takt der Zeit
Die schneller läuft
Je näher man dem Ende kommt
Dem Mittelpunkt
Das Leben still steht
Man sich noch einmal leben
Noch einmal leben sieht
Ward DE PRINS
21/03/2013
---
"Maskenball der Nackten" is de opvolger van het sterke debuut album "Seelenfütterung".
De CD opent met "Dokument 2", Oswald verhaalt tegen een duistere traag pianospel, waarna het tempo gestaag wordt opgedreven en de song aan kracht en body wint. Haast als een popsong denk ik dan, al reken ik buiten poëet van dienst, Oswald Henke, die ons verhaalt "Liebe mich und töte dafür mein Herz" , misschien toch niet echt de meest geschikte tekst voor een popsong.
Om te beginnen met de samenvatting: dit album ontpopt zich tot een prachtig samenhangend geheel waarbij de strakke begeleiding door Tobi, Benni, Tom & Stefan het perfecte kader creëren voor de hersenspinsels van Oswald.
Zo wordt "Rote Irrlichter" gedreven door een eenvoudige doch o zo mooie gitaar rif, die haast wezenloos en gevoelloos doorgaat terwijl een weemoedig pianospel en occasioneel exploderende drums en bas de tekstuele droefnis extrapoleren. "Zeitmemory" wordt dan weer gedreven door heerlijke synths, strijkers & drums, waarop Oswald op zijn typische wijze fluistert, verhaalt of uithaalt "Allen laufen Rückwärts".
Maar ook het ruigere werk krijgt zijn plaats op dit album. Alle muzikanten mogen zich ten volle uitleven in nummers zoals "Epilog" en "Fernweh Ist", twee nummers waarin de kwaadheid en agressie zowel tekstueel als instrumentaal exploderen.
Na deze krachttoer komen mijn twee favorieten. Met een super ingetogen "Ein Jahr als Tag" verhaalt Oswald hoe het steeds sneller gaande leven ons soms doet ontsporen , doet afvragen in welke richting het nu verder moet. De rust nodigt uit mee na te denken. "Maskenball der Nackten", de titelsong van het album laat Oswald scanderen tegen een meeslepende melodie die me doet denken aan de burlesque theaterstukken uit de eerste helft van de vorige eeuw, heerlijk !
Tot slot mogen de meer rustige (maar o zo mooie) songs "Nur Allein" en "Medea" het album afsluiten.
HENKE levert met "Maskenball der Nackten" een tweede meesterwerk af, dat – toegegeven – deels herkenbaar is en gedragen wordt door Oswald's unieke, meeslepende stijl, maar daarbovenop ook prachtige arrangementen door enkele schitterende muzikanten bevat!
---
Voor het eerst in vier jaren treedt HENKE nog eens op in België, en dat op 6 april 2013 in zaal Zappa te Antwerpen. Not to be missed !!
---
Maskenball der Nackten
Verstecken wir das was wir wissen
Wollen lieben oder suchen
Betrügen wir mit Masken
Schatten
Namen
Das Befinden
Irritieren wir das eigene Spiegelbild
Indem wir mit Masken tanzen
Nackt tanzen
Barfuß
Auf Zehenspitzen
Mit Masken reden
Lieben, küssen
Spielen zum Verwirren
Ein anderes Ich
Größer
Kleiner
Zwischen Ja und Nein
Masken sichtbar
Maskenblind
Das Spiel mit Pigmenten
Polymeren
Und Sulfaten
Kartell der Lügen
Lügenkarussell
Drehend, kreiselnd, flüchten
Tanzen
Nackt tanzen
Verwirren mit Musik
Melodiebetrug
Harmoniebetäubt
Führen
Buh! Applaus?
Wer es war?
Die Maske vorne rechts?
Nie Nackte
Die Maske
Die Nackte
Ward DE PRINS
21/03/2013
---