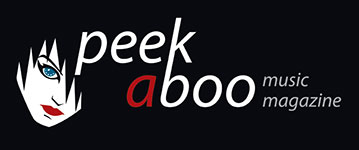 like this movie classics review
---
HENRY KING
The Bravados
Movie
•
Movie classics
Western
[74/100]

20th Century Fox
31/07/2015, Didier BECU
---
One of the greatest things in life is watching a western on a cold and lonely evening. Granted, there are many better things to come up with, nevertheless it is an ideal opening quote to state that I miss the western genre in today's cinema. Of course I know that young people are not wild to see American machos hopping around on their horses, but even when most of the western stories were often bland, this genre created many cinematic gems. There are numerous books written about the genre and many websites dedicated to it, and the choice is enormous. Purely by coincidence we chose The Bravados from 1958, a western that stands out primarily because of its majestic Cinemascope images.
The story was written by Frank O'Rourke. The ranch owner Jim Douglass (Gregory Peck) is heading to Arriba (a town on the Mexican border). The reason: he wants to see the four arrested bandits - Alfonso Parral (Lee Van Cleef), Zachary Bill (Stephen Boyd), Ed Taylor (Albert Salmi) and Lujan (Henry Silva)- hanged. These four have killed his wife. Everything goes wrong when the executioner (Joe DeRita, Curly Joe from The Three Stooges) arrives in the village. The real executioner is murdered, the fake one is an accomplice of the four, who helps them to escape from the cell. During their escape they kidnap the daughter of a shopkeeper (Kathleen Gallant). Douglass chases them with the help of some villagers.
The Bravados was directed by Henry King, who was one of the pioneers of American cinema. He directed over 100 films and had been one of the most important persons in Hollywood since the silent film. Especially his sugar-sweet romantic movies and westerns were big successes. The choice of Gregory Peck as the protagonist was certainly no coincidence, as King made The Gunfighter with him eight years earlier, regarded by many critics as one of the best westerns ever. Although there is probably no one who thinks that The Bravados is better, it remains a quite good western. Just as in The Gunfighter, some say The Bravados is as a psychological western because the hero has questions about his actions. Does anyone have the right to kill another person? That is why the choice of Peck was such a good one. You do not see a John Wayne-style cowboy, but a man who is in doubt himself. The director of King is stiff, but wonderful. It would be one of the examples for Sergio Leone'si western For a Few Dollars More (indeed, also with Lee Van Cleef). A solid western needs of course a beautiful and courageous lady. Joan Collins, who became famous in the 80s as the vixen Alexis Carrington in Dynasty, was the perfect choice. The happy end is perhaps too forced, but that's typical for King.
Didier BECU
31/07/2015
---
Niets is zo heerlijk als op een eenzame avond een western in je lader schuiven. Toegegeven, er zijn wel betere dingen te bedenken, maar toch is het een ideale openingszin om te schrijven dat ik vandaag het westerngenre in de cinema verschrikkelijk mis. Natuurlijk weet ik ook wel dat de jeugd niet staat te springen om Amerikaanse macho's op paarden te zien rondhuppelen, maar ook al waren de verhaaltjes vaak flauw, zorgde de western voor heel wat cinematografische pareltjes. Er zijn talloze boeken over verschenen en websites aan gewijd, en de keuze uit het westernaanbod is enorm. Puur toevallig kozen wij er The Bravados uit 1958 uit, een western die in de eerste plaats opvalt door zijn majestueuze Cinemascope-beelden.
Het verhaal dat door Frank O'Rourke is geschreven vertelt de geschiedenis van de rancheigenaar Jim Douglass (Gregory Peck) die naar Arriba (een stadje aan de Mexicaanse grens) afreist. De reden: hij wil vier gearresteerde bandieten - Alfonso Parral (Lee Van Cleef), Bill Zachary (Stephen Boyd), Ed Taylor (Albert Salmi) en Lujan (Henry Silva) - aan de galg zien hangen. Deze vier hebben zijn vrouw vermoord. Alles loopt fout als de beul (Joe DeRita, Curly Joe van The Three Stooges) in het dorpje arriveert. Want wat blijkt? De echte beul is vermoord, terwijl zijn moordenaar een handlanger van de vier is die ervoor zorgt dat zij uit de cel kunnen ontsnappen. Tijdens hun vlucht sleuren zij de dochter van een winkelier (Kathleen Gallant) mee. Douglass zit samen met enkele dorpelingen de boeven achterna en speelt zelf voor rechter.
The Bravados werd geregisseerd door Henry King, één van de pioniers uit de Amerikaanse cinema. Hij draaide meer dan 100 films en was al sinds de stomme film één van de belangrijkste pionnen van Hollywood. Vooral zijn zeemzoete romantische films en westerns waren een groot succes. De keuze van Gregory Peck als hoofdrolspeler was zeker geen toeval, want King maakte acht jaar eerder met hem The Gunfighter, die door heel wat critici als één van de beste westerns ooit wordt beschouwd. Alhoewel er wellicht niemand is die denkt dat The Bravados beter is, blijft het wel een steengoede western. Net zoals dat in The Gunfighter het geval is, durft men The Bravados wel eens omschrijven als een psychologische western omdat de held zijn daden in vraag stelt. Heeft iemand het recht om een ander te doden? Het is net daarom dat de keuze van Peck zo'n goede was. Je ziet geen John Wayne-achtige cowboy, wel een man die steeds meer en meer aan zichzelf twijfelt. De regie van King is stijf, maar wel wondermooi en het zou één van de voorbeelden zijn die Sergio Leone gebruikte voor zijn spaghettiwestern For a Few Dollars More (waarin Lee Van Cleef trouwens ook meespeelt). Een degelijke western heeft natuurlijk nood aan een mooie, dappere dame en die vond men met Joan Collins, die in de jaren 80 wereldberoemd werd als de feeks Alexis Carrington uit de Dynasty-soap. Over het geforceerde happy end kan je wel vragenhebben, maar dat was typisch voor Henry King.
Didier BECU
31/07/2015
---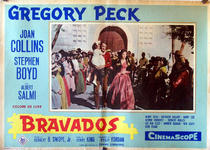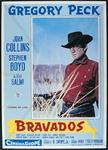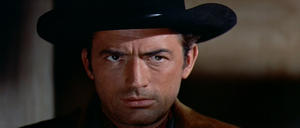 ---