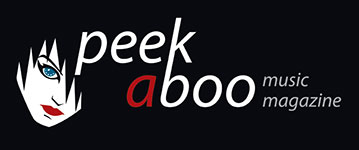 like this article review
---
HERMAN KLAPHOLZ (AH CAMA-SOTZ)
Ten Albums That Changed My Life
Article
18/08/2015, Didier BECU
---
Fans of Tribal Ambient or Dark Ambient need no introduction to Ah Cama-Sotz. Already active since 1993 and with releases on Hands and Ant-Zen, Herman is one of the Belgian institutes of this genre. Less known are his roots, we asked Herman Klapholz to come up with the records that changed his life.
1. W.A. Mozart - Requiem
Mozart is just a genius. i won't have to tell anyone who he is, but sonically speaking , the Requiem gives me such a good feeling. it gives me gooseflesh al the time :-)
2. SPK - Zamia Lehmanni
The first true tribal/ritual/dark ambient I discovered. Such a beauty. I have it on CD and vinyl. I discovered the record in 1989! This record/production will never be outdated! Graeme Revell is a great composer.
3. DAVID BOWIE - Low
The Berlin period (together with Heroes and Lodger). I've read so many stuff about Bowie. I could add so many records I like from this artist. He has always beene around in the seventies during my school time. At this period of time, I found "Low" quite odd , the fact that he managed to compose/blend/mix 2 different styles of music, combining pop and art/ambient music! of course Eno was around, this explains a lot!
4. THE YOUNG GODS - T.V. Sky
Many good stuff from TYG.Ii cannot choose between any of their CDs :-) I like this one a lot because of the sonic brutality. I like it a lot. I remember the day I discovered their first vinyl. Samples and up to your face drums, guitar and magnificent voice from Franz Treichler.
5. IN SLAUGHTER NATIVES - Enter Now the World
The first CD I bought from Cold Meat Industry. Around 1992. quite dark ritual/anbient stuff. Quite strange ambience to me, as I was coming from diverse kinds of music. I Like the voice and instrumentation. Well this kind of ritual music influenced me for a part.
6. SHINJUKU THIEF - The Witch Hammer
A classic. Love it very much. Darrin Verhagen, A musician/producer from Victoria (AUSTRALIA) is a real master in the making of visual audiophile soundscapes. I met him once in Antwerp. A very friendly guy. Respect. Well I possess most of his CDs, released on Dorobo.
7. VON MAGNET - El Grito
I know these guys since longtime. Great musicians and dancers. A MIX of electronic/ voice/ flamenco. If you have the opportunity to see them live on stage, go for it! Strong entertainment! Bizarre in a positive sense.
8. LUSTMORD - The Monstrous Soul
The prince of dark ambient since the beginning, I know this kind of atmosphere. A real Genius. Difficulty to choose one album as I have most of them. "This is the night of the demon …", a classic in this genre of music. My neighbours love it! What to say else. A Great musician. I spoke with him once in Germany.
9. THE PRODIGY - The Fat of the Land
Turn this on volume +11. A blast. I Have nearly everything from Prodigy. A gimmick with their approach towards production, but it's a must to see them live on stage. I love their mix of beats and breakbeats. Good music to test the bass of your Hi-Fi (laughs).

10. INVADERS OF THE HEART - Without Judgement
Jah Wobble and dub music. If you like dub and electronics, you have to go for this one. Really nice ambience. The beats and bass are incredible on this album. Quite natural feel. I love the ambient/oriental atmosphere you can find on this production. There is lots of space for experimentation.
Didier BECU
18/08/2015
---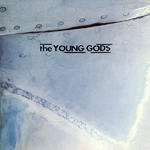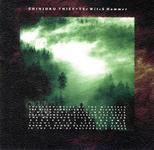 ---