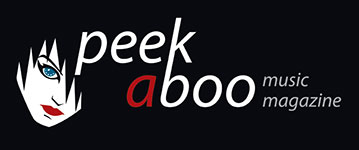 like this concert review
---
HERMAN NITSCH
(Brussels, Begijnenkerk, 28/02/2016)
Concert
Avant-garde
•
Dark Ambient
•
Drone
09/12/2016, William LIÉNARD
---
On Sunday, February 28th, the Austrian artist Hermann Nitsch was in Brussels for an organ recital in the Begijnenkerk (Beguines Church). He is very popular in the alternative scene and given the rarity of performances in our part of the world, it will not surprise you that the Beguines Church was sold out by the time the master sat down at the organ at 5 pm. Unfortunately, the circumstances of the concert were not perfect. Outside it was five degrees and the Beguines Church was barely warmer, while the gas burners were standing neatly in a side aisle.
After the welcome applause, it took a while before Herman Nitsch started playing. The first notes of the first composition (18 min.) sounded like a deep and barely audible humming, stretched and monotonous, later replaced by a higher pitch as a gentle vibrating drone. After seven minutes, a deeper and louder organ tone was launched, again monotonous and somehow intoxicating as an endless mantra. Bells were added, followed by dark and dissonant organ tones, resulting in a loud soundscape of drones and diaphonic sounds. The throbbing drones were sustained for a few minutes, with metallic rustling in between, again stretched and monotonous, and a slight whistle for the coda.
The second composition (15 min.) started with a wide variety of organ tones, monotonous and stretched, and evolving into an industrial sound of fire vomiting blast furnaces and whistling chimneys, followed by melodious and high-pitched tones as celestial trumpets, dark but melodic trumpets with varying volume, dark drones in the background as a swirling thunder cloud, a flood of noise-like sounds, varying in pitch, low-key and sometimes with emphasis, receding in the background and making room for high and shrill organ tones, a formation of soothing dark drones, repetitive incitements and melodic trumpets, an apotheosis of loud and swirling sounds, followed by another trumpet-like organ, a wave of high-pitched tones as fleecy passing clouds and silence.
The third composition (14 min.) started with a dark drone, almost immediately followed by trumpet-like overtones, very dark and stretched basses, followed by nervous soprano tones in the background, but pushed away by buzzing drones, less emphatic overtones and trumpet-like sounds in short successive formations for a melodic interlude with space for a new beginning: high-pitched violin tones against a background of dark copper, thin and floaty, complemented with dark cellos for a long, monotonous and yet melodic loop, wide trumpet sounds in the background, and again a rising storm of soprano violins, very deep basses as a counter-reaction, regularly pushed away by a loud wall of swirling sounds, the battle between light and darkness, between chaos and order ad infinitum.
The fourth and final composition (15 min.) started as the second, with a wide and cacophonous introduction as a storm of electronic fireworks, briefly interrupted for a more monotonous passage, followed by stretched drones and dark humming, accompanied by lingering cellos and mysterious fog horns, complemented with softer buzzing tones, short and dark drones and again high-pitched violin sounds, roaring noise and a loud chaos of collapsing rock formations or breaking dams, noisy and confused, followed by a monotonous and deep drone tone and a high-pithced synth for the finals, after a brief silence followed by a thunderous applause.
If organ music has a future, Hermann Nitsch is definitely one of its pioneers. Not for sissies, but impressive.
William LIÉNARD
09/12/2016
---
Op zondag 28 februari 2016, was de Oostenrijkse allroundkunstenaar Herman Nitsch te gast in Brussel in het kader van het KRAAK-festival. Op het orgel van de Begijnenkerk speelde hij vier composities, waarvoor hij ruim een uur uittrok. Nitsch is een grote naam in het alternatieve circuit en gezien de zeldzaamheid van zijn optredens in onze contreien, zal het u niet verbazen dat alle zitjes in de Begijnenkerk waren bezet toen de meester tegen 1700 uur de eerste tonen liet weerklinken. Jammer genoeg waren de omstandigheden van dit concert niet perfect. Buiten was het vijf graden en er stond een ijskoude oostenwind, in de Begijnenkerk was het nauwelijks warmer en de gasbranders stonden netjes bij elkaar in een zijbeuk. Na ruim een halfuur begonnen hier en daar mensen te verdwijnen, anderen kozen voor een tochtje door de kerk in de hoop zich een beetje op te warmen. Nogal wat mensen zaten ondertussen weggedoken in hun dichtgeknoopte winterjassen, de sjaal stevig aangetrokken en de muts tot over de oren…
Na het welkomapplaus duurde het even vooraleer Herman Nitsch van start ging. De eerste toon van de eerste compositie ( 18 min.) klonk als een diep, monotoon en nauwelijks hoorbare bromgeluid dat lang werd aangehouden en dat later werd vervangen door een hogere toon, helemaal volgens hetzelfde patroon: monotoon dronegeluid, lichtjes vibrerend qua geluidsterkte als een rondcirkelend pleziervliegtuigje. Na zeven minuten werd een diepere en luidere orgeltoon gelanceerd, opnieuw monotoon en op de één of andere manier bedwelmend als een oneindige mantra. Bellen en nieuwe, donkere en dissonante orgeltonen weerklonken door het soundscape, dat een noiseachtig karakter kreeg, uitmondend in een luid soundscape van drones en diafonische klanken. Ronkende drones werden minutenlang aangehouden, met metaalachtig geritsel tussendoor, uitgerekt en monotoon, een lichte fluittoon en dan niets meer.
De tweede compositie (15 min.) zette meteen groots in: een brede waaier van orgeltonen volgens het bekende procedé: monotoon en lang aangehouden, verstillend tot een industrieel geluid van vuur brakende hoogovens en fluitende schoorstenen, gevolgd door welluidende en hoge tonen als hemelse trompetten, diepe en melodische bazuinen met een wisselende geluidssterkte, donkere drones op de achtergrond als kolkende donderwolken, een stortvloed van noiseachtige tonen vooraan, variërend in toonhoogte, ingehouden en dan weer heel nadrukkelijk, vervolgens terugtrekkend op de achtergrond met ruimte voor hoge en schrille orgeltonen, een formatie rust brengende donkere drones, repetitieve aanzetten en melodische trompetten, een apotheose van luide en dwarrelende tonen, gevolgd door ander trompetachtige orgelgeluid, een golf van hoge tonen als voorbijdrijvende wolkjes en stilte.
De derde compositie (14 min.) begon opnieuw met een donkere drone, meteen gevolgd door trompetachtige boventonen, heel donkere bassen, uitgerekt en lang aangehouden, gevolgd door zenuwachtige sopraantonen op de achtergrond, maar weggedrukt door nieuwe, dit keer zoemende drones, minder nadrukkelijke boventonen en afwachtende trompetachtige geluiden in korte opeenvolgende formaties voor een melodisch intermezzo waardoor ruimte werd gecreëerd voor een nieuw begin: hoge vioolachtige tonen tegen een achtergrond van donker koper, ijl en zweverig, aangevuld met donkere cello's voor een lange, monotone en toch melodische loop, breed trompetgeluid op de achtergrond en opnieuw een opstekende wind van sopraanviolen, zeer diepe bastonen als tegenreactie, regelmatig weggedrukt door een luide wal van dwarrelende tonen: een gevecht tussen licht en donker, tussen chaos en orde ad infinitum.
De vierde en laatste compositie (15 min.) begon zoals de tweede, met een brede en kakofonische introductie als een storm van elektronisch vuurwerk, kort onderbroken voor een monotonere passage, gevolgd door uitgerekte drones, donker bromgeluid in het gezelschap van slepende cello's en mysterieuze misthoorns tussendoor, monotoon en minutenlang aangehouden, aangevuld met zachtere zoemtonen, korte en donkere drones en opnieuw hoge viooltonen, ronkende noise en totale chaos als van instortende steenformaties of brekende stuwdammen, luid, lawaaierig en verward, gevolgd door een monotone en diepe dronetoon en een hoge synth voor de finale, na een korte stilte gevolgd door een daverend applaus.
Als orgelmuziek een toekomst heeft, dan is Herman Nitsch beslist een van de wegbereiders. Niet voor mietjes, maar wel indrukwekkend.
William LIÉNARD
09/12/2016
---