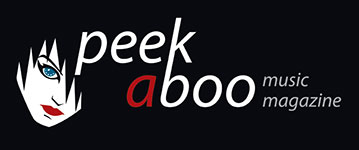 like this movie review
---
HERMAN YAU
IP MAN - FINAL FIGHT
Movie
Martial Arts
[60/100]

Splendid Films
06/02/2014, Didier BECU
---
Anyone who knows something about martial arts might have heard from Ip (or 'Yip') Man. This person (excellent performed by Anthony Wong Chau-Sang who starred in Hard-Boiled and Infernal Affairs) is the inventor of wing chun kungfu. It was Bruce Lee who was master of this discipline and it was from him that the legendary kung fu-master got his education. In the mean time there are five films made about Ip's life, even if the filmversion is much more beautiful than reality. He was a member of the Nationalistic Party and rumors say that he liked the taste of opium a lot!


Never say never in movieland, but normally Ip Man: The Final Fight is the last chapter. The story is set in 1949 when the Communists have won the Chinese Civil War. Ip Man has moved from Foshan to Hong Kong. The instructor has gathered a group of pupils from different backgrounds who want to learn the art of wing chun kungfu. What matters most is to obtain a healthy dose of self-discipline and that's the big problem.


Of course you can classify the fifth chapter of the Ip Man-story as martial arts (so don't worry there are enough fights included for the fans!), but the director also gives attention to politics or the social-economic problems China was struggling with in the early 50's. It surely isn't the easiest of things if you don't know that much about Chinese history, but at least Herman Yau has avoid the terrible clichés most martial arts-movies have.

Ip Man The Final Fight is out on DVD and Blu-ray via Splendid Films.
Didier BECU
06/02/2014
---
Wie iets afweet van gevechtkunst (ondergetekende dus niet!) zal beslist al wel van Ip (of 'Yip') Man hebben gehoord. Deze man ( knap vertolkt door Anthony Wong Chau-Sang die we kennen uit Hard-Boiled en Infernal Affairs) is de geestelijke vader van de wing chun kungfu. Een discipline waarin Bruce Lee uitblonk, de legendarische filmster kreeg zelfs lessen van hem. Ondertussen zijn er over deze mythische figuur al vijf langspeelfilms gemaakt, ofschoon de filmversie heel wat mooier is dan de werkelijkheid. Zo was hij lid van de Nationalistische Partij en naar verluidt hopeloos verslaafd aan opium.


In de filmwereld is het nooit zeker, maar normaal is Ip Man: The Final Fight het laatste luik. Het verhaal speelt zich af in 1949, de periode waarin de Communistische Partij de Chinese Burgeroorlog heeft gewonnen. Ip Man verhuist van Foshan naar Hong Kong. De gevechtsinstructeur heeft een bont allegaartje om zich heen verzameld die de technieken van de wing chun kungfu willen aanleren. Waar het hem vooral om draait is hun een behoorlijke dosis zelfdiscipline bijbrengen en dat is nou net waar het schoentje wringt.


Natuurlijk is het vijfde deel van de Ip Man-film een martial artsfilm, toch laat de regisseur ook een poort open voor onderwerpen als politiek of de sociaal-economische problemen waarmee China in het begin van de jaren 50 werd geconfronteerd. Toegegeven, als je niet thuis bent in de Chinese geschiedenis is het geen lachertje om het allemaal te begrijpen, maar op zijn minst probeert Herman Yau de clichés van de doorsnee kungfufilm te omzeilen. Geen nood voor de fans echter, want er wordt ook regelmatig geknokt, of wat dacht je?


Ip Man The Final Fight is uit op dvd en Blu-ray via Splendid Films.
Didier BECU
06/02/2014
---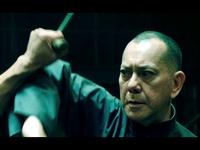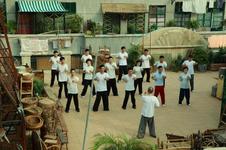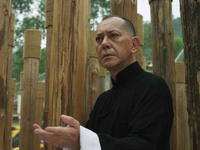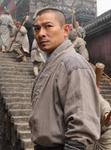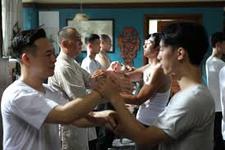 ---