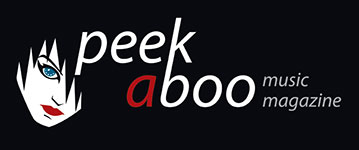 like this cd review
---
HERZPARASIT
Fromme Lämmer
Music
•
CD
Neue Deutsche Härte
[60/100]

Echozone
02/10/2012, Chris KONINGS
---
Another new band on Echozone, Herzparasit are Germany's next try to equal the success of Oomph! or Rammstein. Where Oomph! have stayed sort of true to their own vision, Rammstein have plunged into darkness after their megahit "Mutter". I mean, how can you take a band serious that uses lyrics like 'Wonderbra, Coca-Cola...'. Even if it's only part of their new image, it's a dumb and shitty image anyway...
But thankfully, Herzparasit are more in the vein of Oomph! or Megadeath, boasting good, expressive vocals and tight, hard and energetic guitars. The electronics are somewhat on the background, which is a shame because they also sound very good, listen to "Giftschlange", "Scharfer Schlaf" or "Ein Letzter Schnitt" to make up your own mind. Best song for me is the epic "Salz Im Meiner Wunde", with some heavily distorted vocals in the background. I also liked the tongue in cheek humor of "Rattenloch", a moment where they rise above the usual format-like cartoon characters of theirself.
And that's the main objection I have, the album and the whole image of the band feels fabricated. You have the usual SM boys wearing heavy leather, fetish attributes and heavy make-up. I know, image is important, especially in a genre like this. But if Suzanne Vega can walk on stage carrying nothing but a simple guitar and her own wooden chair, dressed like she just finished doing the dishes (and give a hell of a performance) , I know Herzparasit should be able to raise eyebrows with their music instead of their looks...
Lose 30% of your image, add the same amount of musical creativity and things will look very bright! Still, worth to check out if you're a fan of the genre.
Chris KONINGS
02/10/2012
---