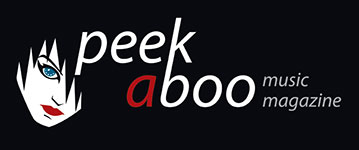 like this 7 inch review
---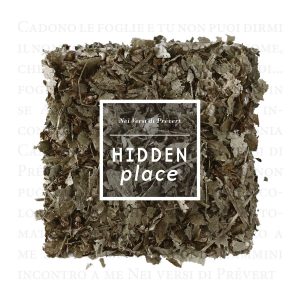 HIDDEN PLACE
Nei versi di Prévert/Reazione
Music
•
7 inch
Dark Wave
•
Gothic
•
Minimal
[92/100]

Self-released
10/12/2016, Didier BECU
---
Italy evokes many images, but for some reasons, I will always appreciate the country for its genius dark music. Almost every genre (from neo-classical to neo-folk) contains great Italian names, and in the league of electronic dark wave genre, Hidden Place definitely is the band you have to put on top of your list.
The band is still underground, but more than ten years around. Anyone who has albums like Novecento (out on Calembour, the label by The Frozen Autumn) or Weather Station in his collection (if not, you should) is aware of the fact that this band has a quite diverse sound.
The newest release by this Italian band is a 7" (on white vinyl, and limited to 199 copies) that features two tracks in Italian. You don't understand Italian, you say? Neither do I, and I fell in love within the very first seconds.
Nei versi di Prévert is the A-side. The electronic synths have a quite contemporary sound (think of Kavinsky), but the cold wave guitars add a dark touch. It definitely is a danceable song with two faces as this cold wave song also has some Italo disco influences, and no, we're not saying this because of the Italian origin. The melody is irresistible, the vocals by Sara Lux are perfect and at the end the doomy keyboards come in. Perfect!
The B-side Reazione is another gem. Obviously you have to categorize it as electronic dark wave (what else would you choose?), but the nervous drum beats give it a kind of punky touch. A song that is full of adrenalin, while (again) the doomy keyboards make it all sound dark.
Those two new songs are once again a perfect proof that Hidden Place is a band you better take care of (at least if you're keen on original dark wave) and it's another step forwards. We're waiting for that album now... after all it could be a perfect one!
Didier BECU
10/12/2016
---