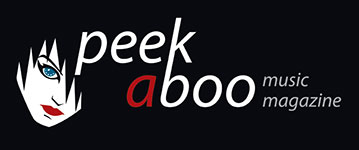 like this cd review
---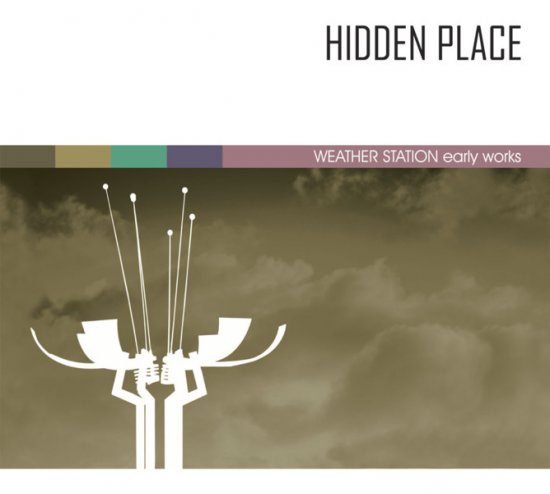 HIDDEN PLACE
WEATHER STATION early works
Music
•
CD
Cold Wave
•
Electro
•
Industrial
•
New wave
[79/100]

Twilight Records
13/07/2011, Didier PIETERS
---
Emotional frequencies …
Somewhere, far away and over the hills, there is a secret spot where gorgeous SaraLux, Fabio V., Giampiero Di B. and Antonio L. make the most beautiful music. They are Italian, their project is called Hidden Place and they have a "new" album: "Weather Station early works".
The CD is released on Twilight Records and it is/was quite an effort. Beautiful intro's, carefully constructed songs, tight percussion, dark synths, impressive tracks with a heavy touch of drama: Hidden Place has it all. It's a shame not all of the 10 songs are of the same very high level. For this reason the score is "only" 79. Anyway, Hidden Place has captured my attention and it should capture yours.
Opener "Emotional Frequencies" is a beautifully layered and constructed song. I'm less enthusiastic about the "poppier", up-tempo "Pure Ice". "Anymore" floats gently on waves of vulnerability and also "Centrali Termoelettriche" offers melodic melancholy on a high level. "Helden" is a masterpiece of heroic drama. The best song on the CD is, in my opinion, "Operazione PM 10": dark, darker, darkest. Black as coal and leaning heavily towards industrial. The CD ends nicely with the very emotional and personal sounding "Euritmia Del Fulgore" and a demo-version of this song.
The sound is a bit rough around the edges at times but considering we are dealing with "early" works and even a demo I'm OK with that. It even adds to the charm of the CD.
The music of Hidden Place shows some parallels with the better stuff of those other Italians, Kirlian Camera and The Frozen Autumn. It's an interesting mix of cold wave, electro, industrial, "very dark" new wave and … You can complete this list yourself after listening to the CD because these "early works" are top and you should already be in a store buying them. Also "Fantasia Meccanica" (2007) en "Punto Luce" (2009) are worthy of your attention and your money!
Bye for now …
Didier PIETERS
13/07/2011
---
Emotional frequencies …
Ergens, ver weg in Italië, bestaat een verborgen plekje waar SaraLux (Heel schoon madam!), Fabio V., Giampiero Di B. en Antonio L. zich schuilhouden. Hun project heet Hidden Place en de CD "Weather Station early works" bevat, u kon het al raden, hun vroege werken, althans 10 stuks daarvan. Hidden Place is actief sinds 2004.
De CD werd gereleased op Twilight Records en is bij momenten best wel indrukwekkend te noemen. Mooie intro's, zorgvuldig opgebouwde nummers, strakke percussie, inktzwarte synthesizers, soms vrij lang uitgesponnen, imposante songs met veel gevoel voor dramatiek: Hidden Place heeft het allemaal. Spijtig genoeg zijn niet alle nummers van even hoog niveau en daarom "slechts" 79. Mijn interesse voor Hidden Place is in ieder geval gewekt!
Opener "Emotional Frequencies" is zo'n prachtig gelaagde, mooi opgebouwde song. Het "poppier", uptempo "Pure Ice" spreekt mij persoonlijk minder aan. "Anymore" kabbelt zachtjes op golven van kwetsbare weemoedigheid en ook "Centrali Termoelettriche" straalt melodische melancholie uit in wonderschoon Italiaans. "Helden" brengt dan weer heroïsch drama van hoog niveau. Het beste nummer is het gitzwarte, sterk naar industrial neigende "Operazione PM 10": donker donkerder donkerst. Er wordt mooi afgesloten met het zeer persoonlijk en aangrijpend klinkende "Euritmia Del Fulgore" en een demoversie daarvan.
De opnames klinken soms wat ruw, wat ongepolijst, maar het gaat hier dan ook om vroeger werk en zelfs een demo. Mij stoort dit geheel niet, integendeel, het draagt bij tot de charme van de CD.
De muziek van Hidden Place heeft wat mij betreft zeker raakpunten met het betere werk van die andere Italianen: Kirlian Camera en The Frozen Autumn. Het is een interessante mix van cold wave, elektro, industrial, "very dark" new wave en … Vult u zelf maar verder aan na het beluisteren van de CD want deze "early works" zijn een aanrader en u moest al in de winkel staan!
Tot slot nog dit! Ook "Fantasia Meccanica" (2007) en "Punto Luce" (2009) zijn uw aandacht en uw Euro's waard! U kan natuurlijk ook de CD van (GEEEEUW!) Selah Sue of de nieuwe van Das (SNURK!!!) Pop kopen.
Bye for now...
Didier PIETERS
13/07/2011
---