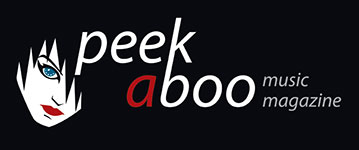 like this documentary review
---
HILLA MEDALIA
The Go-Go Boys: The Inside Story Of Cannon Films (FilmFest Ghent 2014)
Movie
•
Documentary
Documentary
21/10/2014
---
Have you already read our interview with videotape collector Dale Lloyd? If you're just like him devoted to the celluloid dreams of the 80's then you surely have seen the names from Golan and Globus during the opening credits. These two Jews (Menahem Golan died in August this year) evoked a real storm in Hollywood-entertainment. You can even go as far by saying that the 80's would have looked totally different without their input. After a screening in Cannes, this intriguing documentary by Hilla Medalia is also shown during FilmFest Ghent: a work that has to be explored by everyone who sold their soul to film magic.
Everything seems to be written by God himself that both Golan and Globus would spend their life for movies. After many failures the duo had an immense success with Lemon Popsicle (which is, say the Jewish version from Porky's). They went to the US with 500 dollars (it wasn't allowed to take more) to build up their empire. The first movie was a real disaster, as the weird musical The Apple was literally booed away by the audience. The second was the opposite. Even when the two knew nothing about breakdancing they scored an immense hit that featured this new type of dance: Breakin'. There was suddenly enough money to do what they wanted to do: making movies! The golden rule was that a movie never could cost more than 1 million dollar. There was another rule that said that all the money should be spend on the movie, so nothing for limousines or the catering. This approach had an enormous impact as they made 40 movies per year which they sold themselves at Cannes. Critics were desperate, but the Go-Go boys as they were called knew what the public wanted: violence, exploitation and sex! In short time new stars like Chuck Norris or Jean-Claude Van Damme (who is just genius in here!) appeared on the silver screen. The two also invested in arthouse directors and gave artists like Andrei Konchalovsky, Barbet Schroeder or Franco Zefferelli a chance. The deal was simple for the theatres: you get your Charles Bronson if you also take Othello.
There was only one problem: Menahem Golan was addicted to making movies. While Globus became the new head of MGM, Golan closed his eyes for the financial risks and everything ended quite bad. Out of a sudden the Go-Go Boys were divorced.
The Go-Go Boys: The Inside Story Of Cannon Films is a genius example from how good a documentary about film can be! Touching stories (added with tons of film fragments) makes this documentary a must see!

21/10/2014
---
Heb je ons interview met videotapeverzamelaar Dale Lloyd al gelezen? Als je net als hem verslaafd bent aan de cinemadromen van de jaren 80 dan heb je ongetwijfeld al de namen Golan en Globus zien verschijnen bij de begingeneriek van een film? Deze twee Joden (Menahem Golan overleed dit jaar in augustus) zorgden voor een nooit geziene wervelwind in Hollywood. Het is zelfs zo dat zonder hun de entertainmentwereld van de jaren 80 er heel anders zou hebben uitgezien! Over deze twee filmfreaks gaat deze intrigerende documentaire van Hilla Medalia die na Cannes ook tijdens het FilmFest Gent op de programmering stond: een werk dat door iedereen moet worden gezien die ooit zijn leven aan film heeft geschonken.
Zowel Golan als Globus waren voorbestemd om hun leven aan de cinema te geven. Na ontelbare mislukkingen in thuisland Israël ging de bal aan het rollen met Lemon Popsicle (zeg maar, een Joodse versie van Porky's). De twee gingen met 500 dollar (het was verboden om meer geld mee naar het buitenland te nemen) hun dromen in Los Angeles waarmaken. Na een eerste fiasco (The Apple) stonden de twee in korte tijd nadien aan de top met Breakin' (een film over breakdance waarover het duo trouwens geen jota wist!). De film bracht zo veel geld in het laatje dat hun firma Cannon het nodige geld had om volop in films te investeren. De gouden vuistregel van Globus (het financiële genie) was dat een film nooit meer mocht kosten dan één miljoen dollar en dat al het geld in de film moest worden geïnvesteerd, en niet in bijv. de catering of de limousines. Het resultaat was enorm: Cannon veroverde niet alleen wereldwijd bioscoopcomplexen, maar ze brachten 40 films uit per jaar die ze eigenhandig op Cannes gingen verkopen. Vaak waren de films nog niet eens gemaakt vooraleer ze waren verkocht. Cannon wist wat het publiek wilde: exploitation, seks, geweld… In geen tijd ontstonden helden als Chuck Norris of Jean-Claude Van Damme (absoluut geniaal in deze documentaire!). Ook de artistieke film boerde er wel bij. Zij investeerden geld in arthouseartiesten als Andrei Konchalovsky, Barbet Schroeder of Franco Zefferelli. De deal was simpel: een cinema kreeg de nieuwe Charles Bronson als zij bijv. ook Othello in hun pakket opnamen.
Er was echter één probleem: Menahem Golan was verslaafd aan film maken. Hij sloot zijn eigen ogen voor het financiële gevaar en terwijl Globus de grote man van MGM werd, raakte Golan steeds dieper in de put. The Go-Go Boys zoals ze door insiders werden genoemd waren gescheiden.
The Go-Go Boys: The Inside Story Of Cannon Films is een prachtvoorbeeld van hoe indrukwekkend een filmdocumentaire wel kan zijn. Ontroerende gesprekken (en ontelbare filmfragmenten) waar vooral de passie in is terug te vinden. Meer moet, en mag dat niet zijn!

21/10/2014
---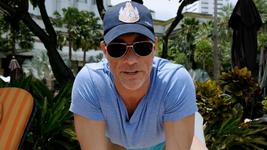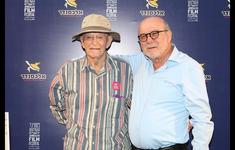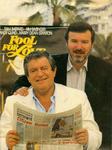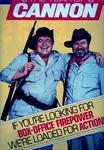 ---