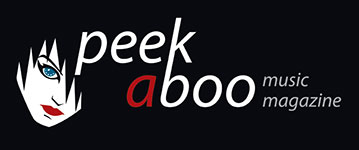 like this movie review
---
HONG SANGSOO
In another country
Movie
Arthouse
[82/100]

Contact Film
29/11/2013, Didier BECU
---
I really don't know what exactly has happened in my youth, but I always was keen on French actresses, even today. The list from these diva's is extremely long, but still I can say that there's only room for one lady at the top and that's Isabelle Huppert. This queen of arthouse cinema knows exactly how to make a movie hers, and she can do that in all of them, even in the greatest junk. Having said that, I actually can't recall any trash she's appearing in. No, even the comedy Mon Pire Couchemar wasn't that bad. I guess director Hong Sang-soo has the said things in mind about her as, even he's outside South-Korea not really a sparkling name, he succeeds in getting the French actress in his production. This happened with the intervention of female director Claire Denis with whom Huppert earlier made White Material, but still Sang-soo did it.
In Another Country could charm some filmfestivals like the ones from Ghent and Cannes, unfortunately enough the movie didn't make it to that much theatres. A real shame as this picture is one of the funniest you can see this year. Some critics made a reference to Groundhog Day by Harold Ramis. In a way that's not such a crazy idea after all as in this movie the protagonists are also part of the same repeating situation without getting to an end. Huppert plays a French actress who is heading to the South-Korean coast town Mahong. She does that three times, each one of them in a different situation: as an unfaithful wife, as an icecold bitch and finally as a desperate woman who's longing for love. A nice bonus is that the director has underlined the cultural contrasts which makes the movie hilarious…and we didn't even mention that funny lifeguard!
Huppert is just herself. You can even say that she's parading on the screen, all along with her natural nonchalance that has become one of her trademarks. The story itself isn't important at all, as it's just a bunch of absurd situations which are put together in an artistic movie, so what more do you want? Yeah agreed, all reasons to watch Huppert are grounded, but if you get a hilarious picture as a bonus then there's nothing to complain about.
In Another Country is released in the Benelux by Contact Film and distributed by Filmfreaks, on DVD only that is.
Didier BECU
29/11/2013
---
Ik weet niet wat er precies in mijn jeugd is gebeurd, toch heb ik steeds een grote bewondering voor Franse actrices gehad, nu nog trouwens. Het lijstje van de diva's is weliswaar ellenlang, desalniettemin prijkt bovenaan ongenaakbaar de naam van Isabelle Huppert. De koningin van de arthouse weet steeds iedere prent naar haar hand te zetten. Haar verschijning is steeds verrukkelijk, zelfs in de grootste rommel, alhoewel ik mij geen enkele slechte film met haar voor de geest kan halen. Neen, zelfs de komedie Mon Pire Couchemar mocht er best wezen. Blijkbaar moet ook regisseur Hong Sang-soo een boontje voor de roodharige vamp hebben, want alhoewel hij buiten thuisland Zuid-Korea een volslagen onbekende is wist hij de Française toch te strikken. Dat gebeurde evenwel via de tussenkomst van regisseuse Claire Denis met wie Huppert in White Material eerder samenwerkte, toch is het Sang-soo aardig gelukt.
In Another Country wist enkele filmfestivals (waaronder dat van Gent en natuurlijk Cannes) te charmeren, toch kon deze arthousekomedie geen plaatsje in de bioscoopzaal veroveren. Dat is ontzettend jammer omdat hij gewoonweg één van de leukste prenten van het afgelopen jaar is. Menig critici vergeleken de film met Groundhog Day van Harold Ramis. Dat is eigenlijk niet eens zo'n gek idee omdat ook in deze Zuid-Koreaanse prent de protagonisten iedere keer in dezelfde situatie terechtkomen, zonder dat het ophoudt. Huppert speelt een Franse actrice die naar het Zuid-Koreaanse kuststadje Mahong trekt. Ze doet dat drie keer, maar iedere keer in een verschillende situatie: als overspelige vrouw, dan weer eens als een ijskoude bitch en ten slotte ook nog eens als een wanhopige vrouw die op zoek is naar liefde. Een bijkomend leuk element zijn de cultuurtegenstellingen die iedere kijker zullen doen glimlachen, en dan hebben we het nog niet eens gehad over de waanzinnig gekke zwemopzichter die zowaar herinneringen oproept aan de hilarische West-Vlaming Berten Maillot.
Huppert speelt gewoon zichzelf. Je kan zelfs zeggen dat ze gewoon op het scherm paradeert en dat natuurlijk met haar nonchalance dat stilletjes aan haar eigen handelsmerk is beginnen worden. Het verhaal is zoals je kan verwachten niet in de verste verte belangrijk, het is gewoon een aaneenschakeling van absurde taferelen die in een artistiek verantwoorde film zijn gegoten. Dus wat wil je nog meer? Toegegeven, iedere reden om Huppert te bewonderen is gegrond, maar als je daar nog eens een leuke prent als bonus bijkrijgt dan mag je die kans niet laten liggen.
In Another Country is uitgebracht door Contact Film en wordt door Filmfreaks gedistribueerd. De film is alleen maar op dvd te vinden.
Didier BECU
29/11/2013
---
---