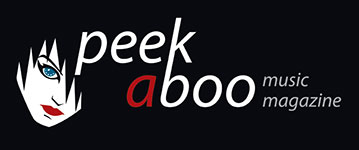 like this concert review
---
HORRORS
Ancienne Belgique, Brussels

8th December 2011
Concert
[80/100]

09/12/2011, Philippe BLACKMARQUIS
---
The Ancienne Belgique isn't full for The Horrors. I had already seen them at the Herk-De-Stad festival in July 2009 and last year in the Cirque Royal so I was eager to find out how they had evolved. Their last album, "Skying", launched at Glastonbury 2011, was a further step towards brit-rock and psyche-rock with references to Suede, Blur, My Bloody Valentine and less prominent dark / shoegaze / postpunk tones.
At 9pm, the gig begins with "Changing The Rain" from "Skying". I was impressed by the sound: all instruments were perfectly equalized and positioned, forming a clear and powerful wall of sound. Faris Badwan's voice was great and Rhys Web's bass sounds, simply amazing.
Basically, they played what seems to be their typical setlist for this "Skying" tour, alternating between songs from their 2 last albums, "Skying" and "Primary Colors".
The audience was focussed but as a whole rather quiet, only getting a bit noisier on the stronger tracks from "Primary Colors" like "Sea Within A Sea", "Three Decades" and "Who Can Say". There's an HD video below with their live rendering of the excellent "Mirror's Image".
Overall, it was a great show, with high quality music and excellent stage performance. My only disappointment was that they played no songs from their first album "Strange House", which includes postpunk jewels like "Count In Fives". The Horrors seem to be getting softer with every album, losing some of the rage they had in the beginning... The ransom of success?
Setlist
01. Changing The Rain (from Sking)
02. Who Can Say (Primary Colors)
03. I Can See Through You (Skying)
04. Scarlet Fields (Primary Colors)
05. Dive In (Skying)
06. Endless Blue (Skying)
07. Sea Within A Sea (Primary Colors)
08. Still Life (Skying)
Encore
09. Mirror's Images (Primary Colors)
10. Three Decades (Primary Colors)
11. Moving further Away (Skying)
Philippe BLACKMARQUIS
09/12/2011
---