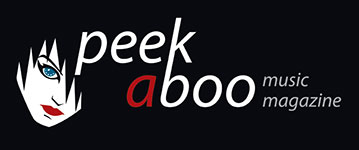 like this cd (ep) review
---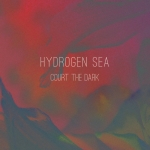 HYDROGEN SEA
Court the Dark
Music
•
CD (EP)
Electro
•
Indie
[88/100]

Unday Records
07/05/2015, Wim GUILLEMYN
---
Hydrogen Sea is a Brussels electro/indie duo that released last year their first EP 'Court The Dark'. Currently they're touring in this country: they opened in the Lotto Arena for Selah Sue, had a sold out gig in the AB club and played at The Vooruit Gent.
That's why I want to draw your attention to their ep. To situate their music a little: you will notice some elements from SX, Portishead, Morcheeba…
'Leave A Mark' is melodic without being to sentimental. 'End Up' is a song that needs nothing more than vocals and piano. 'Wear Out' will be released as a 'Mees Dierdorp remix on May 4th. 'Only Oleander' was their latest single: nicely sung by Birsen Uçar. 'The Farside' closes this sublimal EP.
There's no doubt that we will hear more of them.
Wim GUILLEMYN
07/05/2015
---
Hydrogen Sea is een Brussels electro/indieduo dat verleden jaar de ep 'Court the dark' heeft uitgebracht. Momenteel zijn ze bezig aan een mooie tournee in eigen land: voorprogramma van Selah Sue in de Lotto-arena, een uitverkochte concert in club AB en Vooruit Gent.
Vandaar nog eventjes hun ep in het daglicht stellen. Om een beetje te situeren: hun muziek bevat elementen die je ook terugvindt in de muziek van SX, Portishead, Morcheeba…
'Leave A Mark' is melodisch zonder overdreven sentiment uit te stralen. 'End Up' is een song die niets meer behoeft dan een prachtige stem en een piano. Van 'Wear out' komt er de 4de mei een 'Mees Dierdorp remix' uit. 'Only Oleanders' is hun laatste single: een nummer dat heel mooi gezongen wordt door Birsen Ucar. 'The Farside' sluit deze sublieme ep af.
We gaan hier ongetwijfeld nog mooie dingen van horen.
Wim GUILLEMYN
07/05/2015
---