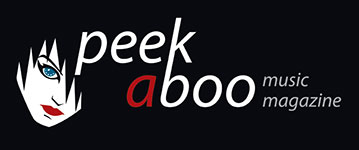 like this cd review
---
IAMX
The Unified Field
Music
•
CD
Dark Pop
•
Electro Pop
[90/100]

22/03/2013, Philippe BLACKMARQUIS
---
As one of my friends said: "I am not the right person to give an opinion concerning the new Iamx album, because I wouldn't be objective". This applies to me as well. I've known Iamx and I've been a huge fan since the day I saw them in Dour in 2006. I was there for Archive, which I liked, but I was simply blown away by Iamx. Chris Corner (ex-Sneaker Pimps) , the founder and leader of Iamx, is a talented multi-instrumentist, singer, composer and producer who has managed to develop a cross-over musical concept combining elements of 80ies new-wave, funk, dance/trance and indie-pop with intelligent and sexy lyrics to create incredibly beautiful songs. And his show are simply crazy.

To produce this 5th album, Corner launched a crowdfunding campaign via pledgemusic.com to raise money. The response from the fans was insane: only ONE HOUR after the campaign was launched, the band had hit 100% of the target. Today, on the day of the album release, the campaign has reached 800% with over 2600 pledgers! This achievement proves the incredibly strong bond between the band and its fans.

Up to now, Corner had produced his albums himself but this time, he teamed up with Jim Abbiss, a British producer who produced Sneaker Pimps' "Becoming X" but is known for his work with acts like Arcade Fire, Adele and Ladytron. The result is that this album, which was recorded in Berlin, mostly in Corner's own Turmwerke studio, offers a much wider spectrum of arrangements than his previous productions. As Corner said, "Jim helped to unleash my creativity". That's why you hear such instruments as dulcimers, violins, vibraphones, flutes or glockenspiels and the overall sound is more diversified.

The topics of the compositions deal again with sexual identity, death, love, narcotic intoxication, decadence, religion, politics, alienation, and modern society. Corner had already released three video's from the album before its actual release: "The Unified Field", a very catchy electro hit, "I Come With Knives", a strong and hypnotic song featuring a poem in German sung by Janine Gezang, and "Quiet The Mind", a heartbreaking slow lullaby in the typical Chris Corner style.

On the album, you will find other strong, upbeat songs like, eg, "Sorrow", a beautiful ode to melancholy and "Walk With The Noise" with its great piano riff but the overall mood is rather mid-beat or slow-beat. "The Adrenalin Room" has a trip-hop, ambient atmosphere with lot's of reverse effects on vocals, while "Screams" stands out by its mysterious dulcimer sounds and the high-pitched chorus vocals. "Under Atomic Skies" is a gorgeous ballad with soft acoustic guitar chords and "Come Home" will give you shivers with its violin melodies. Finally, "Land Of Broken Promises" is the classical Iamx burlesque song with a waltz rhythm, great folk percussions and, after a rather awkward vocal extravaganza by Janine Gezang, the song finishes in a complete gipsy tone with violins.

No doubt: this new album is yet another masterpiece for Chris Corner. The only thing it lacks is a hit like "Spit It Out" but with the support of his numerous fans all around the world and the kind of lifestyle he has, I don't think Chris Corner needs that mainstream fame anymore. Buy the record: it's a 'must have'!

Philippe BLACKMARQUIS
22/03/2013
---