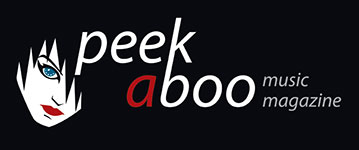 like this concert review
---
ICON OF COIL
Review of the concert and interview at the BIM Fest in Antwerp on 14 December 2012
Concert
Cybergoth
•
Synth Pop / Electro Pop
[85/100]

18/12/2012, Philippe BLACKMARQUIS
---
The fourth band on the program of the BIM Fest was Icon of Coil. This project was established in 1997 by Andy LaPlegua (Combichrist), who later invited Sebastian R. Komor, with whom he had worked before on the project "Sector 9", now called "Moonitor". After their successful first single, "Shallow Nation", they travelled to Germany to support Apoptygma Berzerk on their "Welcome to Earth tour 2000" and released their first full-length "Serenity is the Devil". Then, the project was put on hold by Andy LaPlegua due to the growing success of Combichrist, but he revitalized IoC in 2012 by releasing a new song, "Perfect Sex" and going on tour again, among other in America.
At the BIM Fest, the band was composed of LaPLegua accompanied by Christian Lund (Northborne) on keyboards, who has been with the live lineup since 2000. After two ambient-electronica bands, it was good to hear some dance-oriented music. Andy immediately set the house on fire with the hit "Shallow Nation". His presence on stage is impressive as usual: he moves quickly all around the stage with his typical moonwalk steps. With the next songs, "Existence in Progress", "Thrillcapsule" or "Mono:Overload", the audience became more and more captivated by the act. The music is synth-pop oriented but the sounds and the arrangements are clearly harsher than on the original tracks. At times, you get the impression that Combichrist is covering songs from IoC. As Andy told during the interview after the show (see video below), they took the energy from Combichrist and Northborne to adapt the IoC sound. Moreover, they cut out some of the 'poppy' songs from the setlist because their taste changed over the years. Below, you can look at the band as they performed "Shallow Nation":


Later, they played the new single, "Perfect Sex", which gave us a very good impression. The last part of the show brought even more intensity, with songs like "Sleep:Less" or "Shelter". When the band left the stage, the overall impression was positive: it was great to see Icon of Coil back in good form and we are looking forward to the new album, which is due in May 2013. Note that Andy is also working on new material for Combichrist and there should be a new album in September 2013.
After the show, Andy LaPLegua and Christian Lund gave us a short interview backstage. Andy told about his numerous projects, among which the soundtrack (metal!) for a video game and an acoustic neo-folk project! Check it out!
https://www.facebook.com/IconOfCoilOfficial
Check the pictures of the concert by Xavier Marquis here.

Philippe BLACKMARQUIS
18/12/2012
---