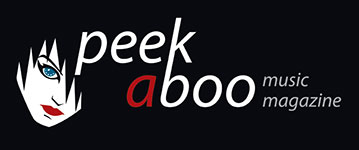 like this cd review
---
IKON
Flowers for the gathering
Music
•
CD
Gothic
[81/100]

Echozone
29/06/2011, Didier BECU
---
As told earlier on the Peek-A-Boo pages, Ikon celebrate this year their 20th anniversary and especially for this occasion those Australian darkwave-gothband have re-released their second album "Flowers for the gathering", along with their impressive debut that "In the shadow of the angel " is.
Originally this release has been on the Appolyon-catalogue but two decades later it's Echozone who put it back on the market.
For dedicated fans this release might be a bit worthless as by the time it got released, there was a limited edition as well, while "The Gathering" is the only additional track and of course the fact that this cd has been totally remastered. Having said that, it's a perfect opportunity for the youngsters to discover the beauty that Ikon is.
Ikon were never a band who sought their solace in innovations as they believed in the power from traditional goth that was delivered with a darkwavefeel (those synths, you know!).
A song like "Persuasion"let you kind of feel if these Australians are still Joy Division-copyists but even if this second album is not exactly their best one, it developed their sound which connoisseurs will mark as something that is known as the Ikon-sound.
On a double album like this, we're not going to pick up so called best songs as every gothfan will have a different selection.
Just this, if so far you haven't heard Ikon then it's time you do after 20 years and if you happen to be a fan already I guess you'll just agree, not?
Didier BECU
29/06/2011
---
Zoals je wellicht reeds op de Peek-A-Boo pagina's kon lezen, mochten deze Australiërs twintig kaarsjes op de verjaardagstaart uitblazen.
Speciaal voor deze gebeurtenis besloot men om hun tweede album "Flowers for the gathering" (net als hun debuut "In the shadow of the angel ") te gaan heruitbrengen.
Was het destijds Appolyon die deze donkere schoonheid op het publiek losliet dan is dat twee decennia later Echozone geworden.
De waarheid blijft weliswaar dat deze heruitgave maar weinig soelaas zal bieden aan trouwe fans want dit tweede album, dat destijds ook al als dubbelaar werd aangeboden, telt slechts één onuitgebrachte track, met name "The Gathering". Natuurlijk zonder uit het oog te verliezen dat dit album geheel geremasterd werd.
Nu goed, als verstokte naïevelingen geloven wij er nog steeds in dat er wel een jong publiek zal zijn die op zoek is naar dergelijke pracht en voor hun is het dan ook een gouden moment om zich te gaan verdiepen in deze Australische goth geschiedenis.
Voor zij die het niet weten: Ikon was nooit het soort groep dat geloofde in vernieuwingen want ze hielden koppig vast aan het old school goth geluid, ook al werd dit mooi verrijkt door goddelijke synths uit de darkwave-scene waardoor muziekkenners wel eens durfden te spreken van zowaar een Ikon-geluid!
We gaan geen onnodig werk beginnen en uit een dubbelaar de beste nummers pikken want iedere goth liefhebber zal wel met een andere selectie komen opdraven.
Voor zij die na 20 jaar nog geen enkele Ikon-noot gehoord hebben, zouden we durven beweren dat het hoogdringend tijd wordt en dat zijn woorden die verstokte fans wellicht zullen beamen.
Didier BECU
29/06/2011
---