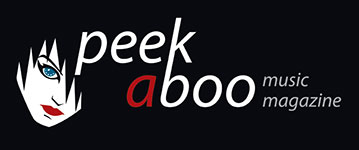 like this cd review
---
IKON
In the shadow of the angel
Music
•
CD
Gothic
[90/100]

Echozone
10/06/2011, Didier BECU
---
Records might not sell these days but there were never as much reissues as there are now.
As people always want more, we see lots of classics being remembered as so called birthday editions.
The tracks from the original album are often remastered and to convince the die hard fans, there is usually a bonus disc with some unreleased tracks.
Most of the times it doesn't matter if they're crap or not, just as long as they're unreleased.
This year the Australian darkwave band Ikon celebrates their 20th birthday and of course more of a good reason to re-release their debut.
From this new reissue there are two versions available. Australian fans can buy the edition on Nile Recordings which features three cd's and one DVD.
The Europeans fans however have to wait and till now be satisfied with the two-disc set as the three cd and DVD-set will be later available on Echozone.
which has been released on Echozone.
The big difference between Ikon now and Ikon then is that in their beginning days they had another singer, namely Michael Carrodus.
For a band that started out as a Joy Division cover band, it's no wonder that their singer had a voice that was similar to Ian Curtis and so it happened that Ikon was more than once compared to these Mancunnians.
Even if today Joy Division's not completely away from Ikon's sound, these Australians developed a very own darkwave sound that can be best described as just Ikon, but for those who don't know 'em : a mixture from The Cure, The Mission and Clan Of Xymox.
"In the shadow of the angel" immediately showed us the melancholic side of this band that made our life 20 years (and hopefully more) much more beautiful.
If you don't know how it feels to dance on grave, we suggest you listen to Ikon. Their music might be quite dark but they always were able to wrap this up into gentle poppy Goth songs.
This debut is a record that every music lover should own and hence the fact that we didn't say "every goth".
There are so many classics on here to sum up: "Condemnation", their cover from Death In June's "Fall apart", "Secrets within", "Black Roses" or "Suicide" (a person who can keep his eyes dry on this is just made of steel!).
On the bonus disc you got your "unknown stuff", even it already has been released once on Appolyon Records and among that you'll find their very first single "Why".
Should every Ikon-fan buy this record again?
Well, I'll leave that up to you to decide but for those who are unfamiliar with their stuff, we only have one thing to tell: classic with a capital C!
Didier BECU
10/06/2011
---