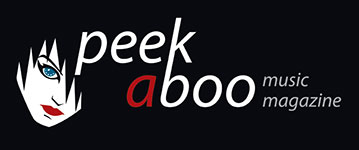 like this concert review
---
IKON
VENDEMMIAN

ERATO

INTENS

Beveren, Togenblik

04/06/2011

Back to the old school
Concert
07/06/2011, Didier BECU
---
In days where "normal" people put on their swimming trousers, real music fans seek a bunker to let them overwhelm by the sounds of the underground.
At some moments the venue Togenblik in Beveren gave us the idea that we were on some beach but before we smashed with plastic balloons, we first welcomed a brand new band named intens, and no it's not a typo, it has to be with a little "i". This band is fronted by Peter De Koning who is in the Belgian underground known (kind of) from being in bands like Crossvaults, Hedera helix, TraumaSutra and Hybryds.
Along with the help from Joris Casneuf, Bart Goosens, Dirk De Wispelaere and Bart De Poorter they fronted something they describe themselves as dark electro and according to Peter himself he doesn't even know if intens has any plans for the future.
Or perhaps it's just his confused personality? Peter is a man who has a lot to say and he tries to translate that in a pretty bizarre mix from Dutch singer-songwriter stuff (known here as "kleinkunst") and the dark areas from bands like (how typical we come up with that!) Aroma Di Amore or really dark ambient stuff like yelworC.
Sometimes he can be funny but from the moment Peter is starting a song that deals about standing on a bridge, we know that we're facing who a twisting mind who has something to say and therefore it's a pity that we didn't hear the lyrics that good. I mean if you have a message to tell, we wanna hear it, but that aside: Rome might not have been built in a day but intens will after some time, from that we're sure of!
Vendemmian are something different. Out of a sudden, they were added to the line-up and this explains a lot their punkpop goth attitude in where beer seemed to rule their world.
Quite a pity if you ask us as their new album "One in a million" has been applauded with a high score here at the Peek-A-Boo office and live they capture that same old school gothrock sound that let us believe that the times of Nightbreed Recordings has never been away.
Sadly enough both Mark Douglas and Dave Vendemmian don't take things that seriously and while they were on stage, they were playing for one hour with their beach balloons, we kid you not!
Perhaps, it was funny to see Spiderman, a dolphin, Bob Sponge or whoever flying through the air but the longer they were on, the more we hoped that somebody would kick those toys out of the venue. You don't have to commit suicide on stage to be taken seriously but a stage is not a playground.
A band that came a lot in our attention last weeks is Erato and of course it's because two members are since recently the new recruits from Red Zebra. But as they told me once : you have Red Zebra and Erato.
Erato are the kind of band who are making alternative music since more than 15 years and as there's no other way they did everything in the purest DIY-way you can think of.
I once made the mistake, just like so many others, to see Erato as a band who are like Sisters Of Mercy but then again, one of my Peek-A-Boo-colleagues told me that yesterday it gave him the feeling like he was somewhere in Leeds in 1984 and that it was bloody fantastic.
So we're back to that old school Goth thing? Makes me wonder if that's a bad thing after all, no it's not…
The main act was Ikon and without any doubt the highlight of the evening but then again this band is already one of the highlights of the gothrock scene so nothing but a logical thing.
Ikon celebrated their 20th anniversary and not only with some reissues on Echozone-label but also with a European tour that also brought them to Beveren.
This gig featured a dream list for every Ikon-fan as from the very first seconds, we knew that a start like "Reality is lost" automatically meant a sort of greatest hits-set. Within more than an hour we got Goth classics (becourse that's what they are!) like "Condemnation", "Subversion", "The waking hour" or "Echoes of silence".
After all those years, you still hear that these Australians started out as a band who's been doing Joy Division-covers, and they still do as they closed the set with "Ceremony", but Chris McCarter and his mates created an own goth sound with these roots.
With Ikon you never will something that is visually spectacular (not even one balloon!) but what you get is a tight sound with songs that deserve to be called songs!
SETLIST IKON
REALITY IS LOST
CONDEMNATION
INTO YOUR MADNESS
AFTERLIFE
I NEVER WANTED YOU
SUBVERSION
GARDEN OF THE LOST
THE WAKING HOUR
ROME
BLUE SNOW RED RAIN
ECHOES OF SILENCE
WITHOUT SHADOWS
A LINE ON A DARK DAY
PSYCHIC VAMPIRE
CHORUS
CYDONIA (from side project "Jerusalem Syndrome")
CEREMONY
Didier BECU
07/06/2011
---