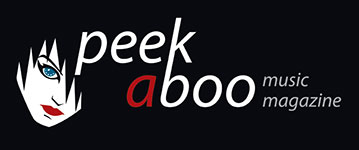 like this cd review
---
ILSE HUIZINGA
Here's to You MAYA ANGELOU
Music
•
CD
Jazz
[85/100]

Challenge Records
08/12/2016, William LIÉNARD
---
The Amsterdam jazz singer Ilse Huizinga has made six albums up to now. Here's to You Maya Angelou is her latest pitch, an album with new compositions for which composer and pianist Erik van der Luijt wrote the music, while the artist browsed through the oeuvre of the American author and poet Maya Angelou (deceased in 2014). In The Jazz Singer, the Ultimate Guide by Scott Yanow, Ilse Huizinga is rated among the 500 best international jazz vocalists, and that is reason enough to listen to her latest album.
The songs on Here's to You are performed on piano, double bass and drums. Consequently, the material sounds very different than what we can expect in a smoky jazz cafe, where blaring trumpets and saxophones often deter interested listeners. Ilse Huizinga opts for simplicity, and as a result her warm and sexy voice gets a lot of space. She studied Public Administration at the University of Amsterdam and later at the Amsterdam Conservatory, which has guaranteed her a wide range of vocal possibilities, amply illustrated on this album.
The lyrics that Ilse Huizinga has selected from the work of Maya Angelou deal with racism, identity, travel and love. The atmosphere, tone and strength of the poems struck me deeply, the singer says in the liner notes, Maya Angelou found the words that we often seek to express love, loss, hope and confidence. Erik van der Luijt is the perfect translator of those feelings, resulting in a versatile and often cheerful piano sound, sometimes dreamy and subdued, other times explicit and pronounced, with quiet and then rumbling drums in the background and a silky double bass as in the beautiful and understated peace ballad A Caged Bird Sings. Equality and I Will be Free refers to Angelou's political commitment that inspired many people. Huizinga hops at a reasonable rate through the lyrics, backed by a sparkling piano and panting percussion: a testimony and an indictment at the same time. Turned to Blue gets a dreamy and peaceful pace with Ilse Huizinga's understated vocals against a backdrop of warm double bass sounds. A deep and throbbing bass introduces the first notes of The Old Ones, a fragile composition in which Huizinga can steam ahead, supported by versatile percussion and an appealing piano.
The drums take the lead in Song of Willie. The piano rises and falls, and Ilse Huizinga spreads beautiful vocals over it, while Gamut is quieter again, with a relaxed jazz voice, a gentle rippling piano and minimal percussion: an attractive love song that grows into a beautiful ballad. Call Letters is again more upbeat with a singing piano, pretty much spoken vocals, but also beautiful inflections in the melody. Halfway through, Work gets a strong melody. It's an up-tempo ballad that settles in your ear during the first listen. In Poor Girl, Just Like Me, Ilse Huizinga pulls out all the stops to color the melody, subdued and dreamy, backed by gorgeous and versatile piano music by Erik van der Luijten. Adhering would fit on a Billy Holliday album, a melancholy jazz ballad with varied piano, rumbling percussion and gentle vocals. The Human Family attracts our attention with a nice rhythm, and closing song A Phenomenal Woman is an attractive and sunny ballad with the quality of a singer-songwriter's composition.
If you do not like jazz and jazz-related music, then we may not be able to convince you with this album, but fans and interested music lovers will surely be interested in these 12 compositions.
William LIÉNARD
08/12/2016
---
De Amsterdamse jazzzangers Ilse Huizinga heeft al 6 albums achter haar naam staan. Here's to You Maya Angelou is haar nieuwste worp, een album met nieuwe composities waarvoor componist en pianist Erik van der Luijt de muziek schreef, terwijl de artieste grasduinde in het oeuvre van de Amerikaanse schrijfster en dichters Maya Angelou (overleden in 2014). In The Jazz Singer, the Ultimate Guide van Scott Yanow, wordt Ilse Huizinga tot de 500 beste internationale jazzvocalisten gerekend en dat is reden genoeg om haar nieuwste album onder de loep te nemen.
De composities op Here's to You worden uitgevoerd met piano, double bass en drums waardoor het materiaal uit de buurt blijft van wat we kunnen verwachten in rokerige jazzcafés met trompet- en saxofoongeschetter dat potentiële geïnteresseerden vaak afschrikt. Ilse Huizinga kiest voor eenvoud waardoor haar warme en sexy stem zoveel beter op de voorgrond treedt. Ze studeerde Bestuurskunde aan de Amsterdamse universiteit, maar volgde nadien een opleiding aan het Amsterdamse Conservatorium. Dat garandeert haar een brede waaier van vocale mogelijkheden en die illustreert ze uitvoerig op dit album.
De teksten die Ilse Huizinga uit het werk van Maya Angelou selecteerde gaan over racisme, identiteit, reizen en liefde. De sfeer, de toon en de kracht van de gedichten troffen mij diep, schrijft de zangeres in de hoestekst, Maya Angelou vond de woorden die we vaak zoeken om liefde, verlies, hoop en vertrouwen uit te drukken. In Erik van der Luijt vond ze de perfecte vertaler van die gevoelens, wat resulteert in een veelzijdig en vaak opgewekt pianogeluid, soms dromerig en ingetogen, andere keren nadrukkelijk en geprononceerd, met rustige en dan weer roffelende drums op de achtergrond en een zijïge double bass, zoals in de prachtige en ingetogen vredesballade A Caged Bird Sings. Equality and I will be Free refereert aan Angelous politieke engagement dat heel wat mensen inspireerde. Huizinga huppelt tegen een redelijk tempo door de tekst, gesteund door een parelende piano en hijgende percussie: een getuigenis en een aanklacht tegelijk. Turned to Blue krijgt een dromerig en vredig tempo met Ilse Huizinga's sobere vocalen tegen een achtergrond van warm doublebassgeluid. Een diepe en ronkende bas introduceert de begintonen van The Old Ones, een fragiele compositie waarin Huizinga voluit kan gaan, gesteund door veelzijdig slagwerk en aantrekkelijk pianogeluid.
In Song of Willie neemt het slagwerk het voortouw, de piano stijgt en daalt, en Ilse Huizinga drapeert er prachtige vocalen omheen, terwijl Gamut opnieuw een rustigere bedding kiest met een relaxte jazzstem, zacht kabbelend pianogeluid en minimale percussie: een klein liefdesliedje dat wordt uitgebouwd tot een wondermooie ballade. Call Letters is opnieuw meer uptempo met een zingende piano, vrij veel gesproken vocalen, maar ook prachtige stembuigingen in de melodie. Work krijgt halfweg een sterke melodie. Het is een uptempo ballade die al tijdens de eerste beluistering in je hoofd blijft hangen. In Poor Girl, Just Like Me haalt Ilse Huizinga alles uit de kast om de melodie in te kleuren, ingetogen en dromerig, gesteund door prachtig en veelzijdig pianospel van Erik van der Luijten. Adhering zou niet misstaan op een Billy Holliday-album, een melancholische jazzballade met gevarieerd pianospel, roffelende percussie en voorzichtige vocalen. The Human Family trekt de aandacht met een leuk ritme, en afsluiter A Phenomenal Woman is een aantrekkelijke en zonnige ballade met de kwaliteit van een singersongwriterscompositie.
Mocht u niet van jazz en met jazz verwante muziek houden, dan kunnen wij u wellicht niet overtuigen met dit album, maar liefhebbers en geïnteresseerden durven we deze 12 composities warm aanbevelen.
William LIÉNARD
08/12/2016
---
---