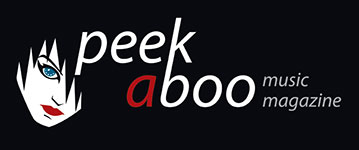 like this cd review
---
IMPLANT
The Productive Citizen
Music
•
CD
Cold EBM
•
Dark Electro
•
Trance/Rave
[95/100]

Alfa-Matrix
20/04/2013, Filip VAN MUYLEM
---
Is it 'God has an Implant' or is Implant God? The New Implant cd is just so divine!
Already the 9th album of a living legend & yes i can say: this is the best so far! There are - once again - great collaborations: guest vocals from LEAETHER STRIP, XMH & KRYSTAL SYSTEM!
From the first song 'Lord Knows I Tried (Album Version)', I'm sold; loving the vocals (Claus from Leatherstrip in duo with Len Lemeire) and the well worked out sound. It's clear that the sound has - once again - evolved into the right direction. Claus vocals remind me a bit of J-L (Front 242), but that's not the only reason why I love it. It's the sound of the big machine whilst Len is screaming 'Down, down, down'! with the bits and bleeps that are so hot!
Another blast of a song is the one you must have seen: 'C.C.C.P.C.C.T.V.'. Hell yeah, love the video and the vocals. The pumping beats are great, just as the roaring sound. It turns me on, and i'm sure it can be a hit in clubs all around the world. The hectic sound certainly helps. I want to write down that I love J-L's voice on this one, but, yet again that's not the case, it's Len's. I think I enjoyed the last cd of Crash32 a bit too much (lolz). Anyway: a great song that can make it! It scream's: BOOK me on stage and fast!
'Scanned' is a great one that would stand out during a live set, love the twists in this one! Nice goa trance break, a classic in remembrance of Len's best songs (who remembers 'Flash'?). This is a great shadowfighter on the dancefloor.
'The city' is one of my favourits, because I sense a 2013 version of Fad Gadget with something sexy and something that keeps you moving. I love the music and the voice on this one, blending together beautifully. This one demands to be the single! Listen to this song and let yourself go...
J-L voice fits 'Jour Nucélaire' like a glove, cool French and pumping beats with from a sparse German voice over. Again, I feel like dancing, as a matter of fact it's more a great urge. Nodding my head, moving my feet, waving my arms: this is electro with the right attitude! And than that voice of J-L! (just kidding it's Len Who's singing in French) While a lot of people would suggest I'm not joking, the guestvocals on this one are coming from Bonnie (Krystal System).
'I'm in control' is a bit slower, but still a good old School EBM track, again making it impossible to resist dancing! Love the cold voice and the breakdawn halfway.
'Joe Is Dead' is a typical old school Implant song and at the end you are really happy that Joe is dead, because it haunts your head like crazy. Love the 'Ding, dong' sound (almost like Santa Claus is coming).
'The Game' drives on Len's raw voice, which sounds very sexy, and a nice sample.
'Biodigital Nightmare' is a cool one with nice lyrics, which is pretty obvious with such a title...
The Product' is much more aggressive than all the other songs, with a strong voice, a heavy beat and thight breakbeat drums. I can feel the anger straight on.
'Johnny' and 'I'm the Teacher' have Isa (XMH) as a vocalist. 'Johnny', connects David Bowie (i'm afraid of Americans) with Cobalt 60. It might be just a personal feeling, I know it's not John I'm only dancing, but still. Love the techno break in the middle and the development of the voice into a more 'Suicide Commando' kinda style. The sound is very modern, but still feel some retro '80 sound and I know for sure that a lot of people will love this song. Yeah Johnny is an animal and makes you dance! The way this song is built, is like as if this song can go on for 24 hours without getting boring. There is so much to discover, so much variation!
'I am the teacher' is the typical last song that screams for a repeat all! It has a nice ecclectic sound, something spooky and is a headhaunter... just as this whole album!
Implant is here to stay, for sure!
For the fans: these are the extra's you can get if you want...
CD2 "The Productive Citizen (Bonus Disc Limited edition)"
01. Lord Knows I Tried (LEAETHER STRIP remix)
02. C.C.C.P.C.C.T.V. (SHIV-R remix)
03. Payroll Bonanza
04. You Are Not
05. Lord Knows I Tried (MODERN CUBISM remix)
06. Scanned (PLASTIC NOISE EXPERIENCE remix)
07. The Game (IMPLANT remix)
08. I'm In Control (DECODED FEEDBACK remix)
09. C.C.C.P.C.C.T.V. (PANKOW remix)
10. The City (DIFFUZION remix)
11. Lord Knows I Tried (TYSKE LUDDER remix)
12. The Product (IMPLANT remix)
CD3 "Increased Productivity" – only available via the band & label website & merch stands
01. I'm in control – AMBASSADOR21 remix
02. The city - VUDUVOX remix
03. Jour Nucléaire – ETHAN FAWKES remix
04. CCCPCCTV –CUTOFF:SKY remix
05. The city – AESTHETISCHE remix
06. Scanned – SYSTEM FX remix
07. CCCPCCTV – XMH remix
08. Jour Nucléaire – AD:KEY remix
09. I'm in control – ANGEL OF GENOCIDE remix
10. CCCPCCTV – KANT KINO remix
11. The city – MARI CHROME remix
12. CCCPCCTV – VV-303 remix
13. I'm in control – HEZZEL remix
14. The City – LED MANVILLE remix
and the promo interview:
http://www.peek-a-boo-magazine.be/en/interviews/implant-286/
Terra Gotha XXI, Vlissingen, 25/01/2014
FIREMEN OF DEATH
XMH
IMPLANT
K-BEREIT
SYNTHETICA
https://www.facebook.com/events/416898055088944/?fref=ts
Filip VAN MUYLEM
20/04/2013
---