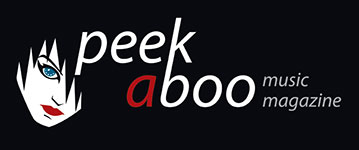 like this cd review
---
IN THE NURSERY
The Fall of the House of Usher
Music
•
CD
Avant-garde
•
Electronics
•
Experimental
•
New wave
[65/100]

ITN Corporation
24/09/2015, Paul PLEDGER
---
Following on from previous soundtracks such as The Cabinet of Dr Caligari and Man With a Movie Camera, Sheffield's classicist Humberstone twins Klive and Nigel bear new fruit that's just as haunting.

The eighth in their Optical Music Series provides an unsettling accompaniment to Jean Epstein and Luis Bernel's epic 1928 silent movie version of Edgar Allen Poe's gothic masterpiece, shrouding the bleak monochrome imagery with mystery and resonance.

Perhaps less militaristic than ITN's more familiar works such as L'Esprit or Duality, The Fall of the House of Usher defines sinister and radiates with portent and intensity by utilising ambient textures and a few traditional instruments such as the harmonium-like shruti and the eerie sansula.

None of the pieces stand out per se. Instead this is a soundtrack to be absorbed in one sitting (or several, depending on your affection towards the album), preferably outside with the lights off and that recently-stoked chiminea being allowed to burn itself out in the wind. The Oval Portrait, Oppressive Silence and Double Silence are perhaps the most unsettling, all anchored down with piano drones from the depths and windswept keyboard loops, while the bookending tracks Usher! and The Haunted Palace approach something in the way of trademark normality with strings and structure. It all makes Dead Can Dance sound like a run in the park. Never mind Poe's original storyline, this is an impressive gothic heavyweight by itself.
This review also appeared also on Flipside Reviews.
Paul PLEDGER
24/09/2015
---