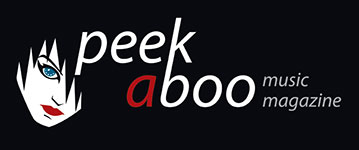 like this concert review
---
INKUBUS SUKKUBUS
Review of the concert at the Café Bizarre in Dentergem on 30th March 2013
Concert
Folk / Ethnic / Tribal
•
Gothic Rock
•
Neofolk
02/04/2013
---
No need to present Inkubus Sukkubus: this British band created in 1989 is the leading band of the pagan rock scene. Their goth songs are largely inspired by their interest in and practice of witchcraft and paganism, which has gained them a certain notoriety and underground status as being the "voice of modern-day paganism". The band is composed of the couple Tony McKormack (guitar, programming, production) and Candia Ridley (vocals, lyrics), accompanied by Bob Gardener (bass), who used to be the original drummer of the band.

At the Café Bizarre, in Dentergem, they played a nice combination of new songs and good old classics. On stage, Candia was standing in the middle as usual, dressed beautifully with a black corset and floating feathers on her shoulders. On her left, Tony, all in black, with his heavy metal guitar and on her right, Bob on the bass. There was no screen, so the band did not project the (very nice) video's of their songs. At the beginning, the sound was a bit messy, one could not hear Candia's vocals properly but it got better in the course of the concert.

They started with the song Messalina from the albvum Science & Nature (2007) and immediately after, one of their biggest hits, Vampyre Erotica (1997). Candia was moving beautifully on the stage, holding her old WITT radio microphone in her hand or dancing like crazy from left to right. One of the highlights of the concert was their cover of "Paint It Black", from the Rolling Stones. They also did a very nice acoustic session with a couple of slower songs, like Sabrina, but they quickly got back to the good old gothic rock with another hit, "Heart Of Lilith", from their album Vampyre Erotica (1997) and City Of The Dead.. They played a very convincing version of "The Goat", the song from their eponymous album from 2012 and finished the show with their most famous compositions, "Wytches" and "Belladonna & Aconite", on which Tony McKormack did a very nice solo, raising his guitar to his head to hit the string with his tongue, like the legendary Jimi Hendrix.

As a whole, it was a great concert, even though the conditions were not perfect. One thing is clear about Inkubus Sukkubus: they always stay true to themselves and they always give the best in every show. After the concert, Candia was so kind to stay a while to sign autographs and pose for pictures with the fans. Thank you very much for the honesty and the enthusiasm you show for your art!

Unfortunately, I arrived too late to see the supporting band, Erato. But having seen them at the REWIND festival, I know this Belgian band! Created in '93, they play a very nice blend of gothic rock and new-wave with influences like Sisters Of Mercy, Bauhaus, Mission and Killing Joke.

Thanks to Bernd and the team at Café Bizarre for the organization!

02/04/2013
---