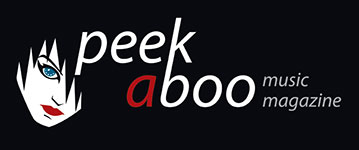 like this cd review
---
INKUBUS SUKKUBUS
The Goat
Music
•
CD
Folk / Ethnic / Tribal
•
Gothic Rock
[89/100]

Resurrection Records
04/02/2013, Filip VAN MUYLEM
---
If there is one Pagan Gothic Rock band that will always survive and make music then it will be for sure Inkubus Sukkubus. I lost the count, but somebody told me that this is probably their 14th album! On another note: I just did 6 interviews for Trolls et Légendes (a huge indoor festival) and it's clear that they have never played there, however they would fit in this perfectly! But you'll get the same weekend the chance to catch them in a small club (and I know that they are at best in some small and intimate place) in Belgium: 30 march 2013 at Café Bizarre in Dentergem.
'The Goat' is the first song on this one and directly a major hit! Love the chant during the chorus, just like the guitar! A nice ritual chant that sounds really rocking! We are already bewitched! 'Sweet Fallen angel' is as sweet as Candia can sing and shows off how fragile her voice can be. This is one of the songs (together with the acoustic 'Pagan Born' & 'Forever') that will stay in my head because of the magic of her voice!
I would love to see them play an accoustic set, for sure after these songs! 'Gone' has a tragic sound and grasps you by the throat. 'Two penny whore' & 'Rites of Pan', 'Fire & Ice' are a good stage rockers and I can see them performing it live with a lot of passion and the crowd going wild for it!
'Melancholy blue' is the last song and gave me an 80's impression, even with a touch of The Bangles. I'm leaving it up to you if I'm wrong on that. I also feel some X-mass blues in it. But then there is this rocking twist in the end that changes the direction of the song completely, which is so surprising and aslo lyrically it goes more about a falling angel falling from the sky!
In the end this album has a lot of variation and passion, one of the best albums of Inkubus Sukkubus!
More than worthwhile mentionning is the nice album artwork! I hope to hear more about it during the interview. that soon will be published on these pages..
Filip VAN MUYLEM
04/02/2013
---