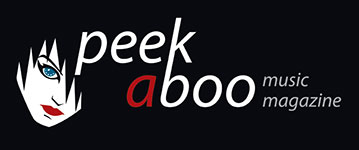 like this concert review
---
INNERWOUD
Antwerpen, De Groene Waterman (22/01/2016)
Concert
25/01/2016, William LIÉNARD
---
On Friday, 22 January, 2016, Innerwoud (Pieter-Jan Van Assche) gave a remarkable concert in Antwerp. In the basement of bookstore De Groene Waterman he played tracks from his debut album Mirre. The old basement is a beautiful elongated brick space for small intimate concerts. The dark double bass sound of Innerwoud is just perfect for this kind of locations.
But first, multi-instrumentalist Yadayn (Gowaart Van Den Bossche) played some songs from his latest albums Pendel (2015) and Vloed (2014). On electro-acoustic guitar and using loop and reverb, he brought five compositions that can be situated between folk, neo-folk and world music, while the electro-effects referred to drone and electronic music. Kerk (from the album Pendel) was complemented with sounds of an Arab market, the long drawn-out and impressive Vloed (from the eponymous album) was structured as a multi-part symphony, in which loud and violent passages were interspersed with quiet and melodic fragments, and he ended with the beautiful Sluimer (from the album Vloed). Yadayn's compositions are all small thumbnails, evoking a multitude of impressions and feelings for which he uses a varied and not always obvious playing style. A beautiful concert.
Shortly after 09:30, Innerwoud took the stage. A few minutes earlier, in the backstage, he told me that he had some ideas for a sequel to his debut album, but in Antwerp, he played only tracks of Mirre. In the basement of De Groene Waterman, Innerwoud sounded much more emphatic than on the CD. The rather small room with a fairly low and curved ceiling functioned as an intimate box in which the deep and dark bass tones of his double bass resonated considerably. A better environment for such a large instrument and such a concert is hard to find. Innerwoud uses simple settings with which he creates loops, manipulated by the use of reverb. Sometimes it sounds simple and quite classic, on other occasions the sound is dark and menacing, while accents are cautiously added for a deeper shine. You think of Bach and Debussy, but at the same time, it all sounds very contemporary, with drone effects and playful miniatures, which situate his music in the universe of contemporaries like Jo Quail and Stephan Braun, although Innerwoud certainly has a unique sound and personal style.
At De Groene Waterman, lovers of neoclassical and dark atmospheric sounds, witnessed a poignant and emotional concert, which was translated into an enthusiastic applause afterwards. A very nice concert.
William LIÉNARD
25/01/2016
---
Op vrijdag 22 januari 2016 was Innerwoud (Pieter-Jan Van Assche) te gast in Antwerpen. In de kelder van boekhandel De Groene Waterman stelde hij z'n debuutalbum Mirre aan het Antwerpse publiek voor. De oude kelder is een prachtige langgerekte ruimte, helemaal opgetrokken in baksteen en waar sinds lange tijd kleine intimistische concerten worden georganiseerd. Voor het donkere contrabasgeluid van Innerwoud bleek het een gedroomde locatie.
De concertavond werd opgang getrokken door multi-instrumentalist Yadayn (Gowaart Van Den Bossche) die tracks uit z'n recente album Pendel (2015) en Vloed (2014) ten gehore bracht. Op elektro-akoestische gitaar en gebruikmakend van loop en reverb, speelde hij een 5-tal composities die het midden houden tussen folk, neofolk en wereldmuziek, terwijl de effecten refereerden aan drone en electronica. We onthouden Kerk (uit het album Pendel) met geluidsfragmenten van een Arabische markt, het lang uitgesponnen en indrukwekkende Vloed (uit het gelijknamige album), opgebouwd als een meerdelige symfonie waarin luide en heftige passages worden afgewisseld met rustige en welluidende fragmenten, en het prachtige slotnummer Sluimer (uit het album Vloed). Yadayns composities zijn stuk voor stuk kleine miniaturen waarmee een veelheid van indrukken en gevoelens tevoorschijn wordt getoverd en waarvoor hij een zeer uitgekiende en niet altijd evidente speelstijl hanteert.
Net over halftien stelde Pieter-Jan Van Assche nog even de snaren van zijn contrabas bij en even later betrad hij het podium als Innerwoud. Vooraf vertelde hij mij dat hij al wat ideetjes heeft voor een opvolger voor z'n debuutalbum, maar in Antwerpen speelde hij uitsluitend tracks uit Mirre. In de kelder van De Groene Waterman klonken die composities een flink stuk nadrukkelijker dan op de cd. De eerder kleine ruimte met een vrij laag en gebogen plafond fungeerde als een intimistische klankkast waarin de diepe en donkere tonen van de contrabas extra resoneerden. Een betere omgeving kan je voor een dergelijk instrument en een dergelijk concert niet wensen. Innerwoud maakt gebruik van eenvoudige zettingen waarmee hij loops creëert die vervolgens worden gemanipuleerd via reverb. Soms klinkt het eenvoudig en vrij klassiek, andere keren spoelen de donkere klanken als een waterval over je heen, terwijl voorzichtige accenten worden toegevoegd voor een diepere glans. Je denkt aan Bach en Debussy, maar het klinkt tegelijk ook zeer hedendaags, met drone-effecten en speelse miniaturen die zijn muziek situeren in het universum van tijdgenoten zoals Jo Quail en Stephan Braun, zij het dat Innerwoud wel degelijk een eigen geluid en een persoonlijke stijl heeft.

In De Groene Waterman was een gezelschap van liefhebbers van neoklassieke en donkere atmosferische klanken getuige van een indringend en emotionerend concert en dat werd vertaald in een enthousiast applaus achteraf.
William LIÉNARD
25/01/2016
---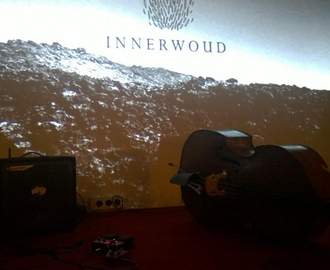 ---