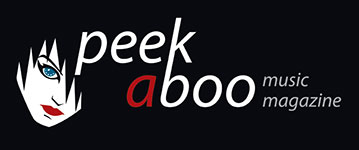 like this cd review
---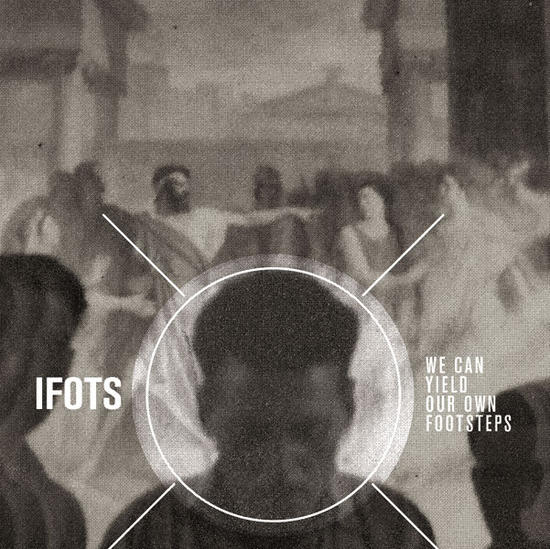 IRON FIST OF THE SUN
We Can Yield Your Own Footsteps
Music
•
CD
Avant-garde
•
Dark Electro
•
Drone
•
Electronics
[60/100]

Cold Spring
26/06/2015, William LIÉNARD
---
Iron Fist of the Sun is the solo project of the British sound protagonist Lee Howard. We Can Yield Your Own Footsteps is his latest album and it contains a lot of noise, powerful electronics and "experimental sound terrorism with Black Metal influences", according to the leaflet. The dark drones in Pride are accompanied by raw and aggressive electronics that sound like a battalion of flying fighter jets, furiously passing racing cars on a futuristic circuit between Mars and Venus, or brutal volcano eruptions in a hostile landscape. In The Disappearing Chair the tempo goes down, but the composition still sounds like a steel mill in full activity, but the thunderous drones are omitted in favor of whispering voices and noise. In Trapped in Amber we hear engines, welding machines, noise, little sounds and buzzing drones with screaming voices in the background: again pure industrial, repetitive, with a dark edge.
In Cold Wet Skin the electronics sound grumpy, again with whispering voices on top and later flute-like drones and pounding percussion: the soundtrack of a nightmare, while in Insignificant all the stops are pulled for bouts of abrasive and rustling electronics, dark drones in the background and a plurality of fuzzy voices: frantic and unsettling. Born of Snake gets repetitive drones that sound like grunting plastic with occasionally a shrill and panicky man's voice, the sound of helicopter screws, tortured people, rusty metal doors and bizarre sounds which, surprisingly, sound a bit like music. We were not expecting that anymore! Shrieking drones and abrasive electronics retake the lead for something similar to the sound of digital chickens in the 23th century. The Only Thought is Mine closes off the album with whistling and squeaking electronics against a tough background of humming drones.
Nice for a live concert, a sci-fi movie or a game, I conclude, while standing in the kitchen between the rumbling washing machine and the humming dishwasher on one side, and the simmering coffee machine on the other side of the kitchen counter...
Playlist:
1. Pride (8:01)
2. The Disappearing Chair (4:42)
3. Trapped In Amber (6:31)
4. Cold Wet Skin (8:17)
5. Insignificant (3:41)
6. Born Of Snake (8:47)
7. The Only Thought Is Mine (5:08)
William LIÉNARD
26/06/2015
---
Iron Fist of the Sun is het eenmansproject van de Engelse geluidsprotagonist Lee Howard. We Can Yield Your Own Footsteps is z'n nieuwste album en bevat heel veel noise, krachtige electronics en experimenteel geluidsterrorisme met Black Metal-invloeden, zoals het in de bijsluiter wordt geformuleerd. We konden het niet beter verwoorden, want de donkere drones in Pride worden vergezeld van ruwe en agressieve electronics die klinken als een overvliegend bataljon straaljagers, als voorbijrazend racewagens op een futuristisch circuit tussen Mars en Venus of als brutale vulkanenuitbarstingen in een voor de rest vijandig landschap. In The Disappearing Chair wordt gas terug genomen. De compositie klinkt als een staalfabriek in volle actie, naar de donderende drones blijven achterwege ten voordele van fluisterende stemmen en noise. In Trapped in Amber horen we draaiende motoren, lasapparaten, noise, kleine geluidjes en zoemende drones met schreeuwerige stemmen op de achtergrond: opnieuw pure industrial, repetitief, met een donkere rand.
In Cold Wet Skin klinken de electronics brommerig, met opnieuw fluisterende stemmen bovenop en latere fluit-achtige drones en bonkende percussie: de soundtrack voor een nachtmerrie, terwijl in Insignificant alle registers worden opengetrokken voor vlagen van schurende en ruisende electronics, donkere drones op de achtergrond en een veelheid van vage stemmen: hectisch en verontrustend. Born of Snake krijgt repetitieve drones die klinken als kreunend plastic met af en toe een schreeuwerige en paniekerige mannenstem, het geluid van helikopterschroeven, gefolterde mensen, roestige metalen deuren en bizarre klanken die verrassend genoeg een beetje op muziek lijken. Dat hadden we niet meer verwacht! Krijsende drones en schurende electronics nemen opnieuw de leiding voor iets wat lijkt op het geluid van digitale kippen in de 23ste eeuw. The Only Thought is Mine sluit het album af met fluitende en piepende electronics tegen een loodzware achtergrond van brommende drones.
Leuk voor een live concert, een sciencefictionfilm of een game, denk ik, terwijl ik in de keuken sta tussen de brommende wasmachine en de zoemende vaatwasser aan de ene, en de pruttelende koffieautomaat aan de andere kant van het aanrecht…
William LIÉNARD
26/06/2015
---