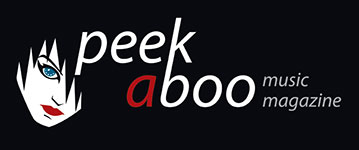 like this cd review
---
IRRADIANCE
Dissidence
Music
•
CD
Metal
•
Orchestral
•
Prog
[88/100]

Self-released
08/12/2016, Wim GUILLEMYN
---
Mixing classical sounds with metal is nothing new. When a female singer can handle higher levels, then bands like Within Temptation, Illuminata or Symphony X automatically are a reference. So, it is important to stand out. That's what Irradiance does. At first hearing, it sounds like symphonic metal, but the classical influences are diverse and subtle. It also is a kind of concept album, as the CD tells a story that is set during the war years.
Audrey sings at times very high, as in The Soldier And The Child. Technically, there's nothing to complain about, but I rather prefer the moments when she sings in an lower key. Sometimes the classic approach makes it sound like a metal opera. For example, Theorists of the Void, in which Audrey's voice alternates with a classical male voice. A nice combination with also a great guitar solo. Another Day To Rebuild is cinematic, beautifully and sensitively sung and with an excellent choir. You even hear a big band and later a jazzy sound. Magnificent. A strong song. Forget-Me-Nots also starts with a jazzy piece of music. Until The Last One is progressive/symphonic metal. All My Days is a fragile song with a delicate piano and horns. Her Cold Decision contains a strong and catchy melody.
An excellent album with a good production. Everything sounds perfect. The musical sidesteps make it an adventurous trip. Okay, probably not every metal fan will appreciate the jazzy interludes. But it makes Irradiance unique. And above all, it is well made. So I can only recommend this album to prog metal fans.
Wim GUILLEMYN
08/12/2016
---
Klassiek met metal mengen is niet nieuw. Als men ook een zangeres heeft die de hoge tonen aankan, dan komt men al gauw terecht bij bands als Within Temptations, Illuminata of Symphony X. Het komt er dus op aan om origineel uit de hoek te komen indien je wil opvallen. Dat is wat Irradiance doet. Op het eerste gehoor klinkt het als symfonische metal, maar de klassieke invloeden zijn op subtiele wijze in sommige passages aanwezig. Je kan het ook als een soort conceptplaat zien omdat het album een verhaal vertelt dat zich tijdens de oorlogsjaren afspeelt.
Audrey zingt bij momenten heel hoog zoals in The Soldier And The Child. Technisch niets op aan te merken, maar ik hoor haar persoonlijk liever als ze een octaaf lager zingt. Soms wordt er iets lager en op een klassieke manier gezongen waardoor het soms als een metalopera klinkt. Bijv. Theorists of the Void, waarin Audreys hoge stem wordt afgewisseld met een klassiek zingende mannenstem. Een mooie combinatie met tevens een vette gitaarsolo tussenin. Another Day to Rebuild is filmisch, mooi en gevoelig gezongen en met een uitstekende koorzang. Het tussenstuk begint als een bigband en wordt dan jazzy. Daarna trekt ze met haar stem de song weer op gang. Magnifiek gedaan. Een sterke song. Ook Forget-Me-Nots begint met jazzachtige muziek. Until The Last One is knappe progressieve/symfonische metal. All My Days is een breekbare song met een gevoelig piano en blazers. Her Cold Decision bevat een sterke en catchy melodielijn.
Een geslaagd album met een goede productie. Alles klinkt uitmuntend. De muzikale zijstapjes die men tijdens de songs maakt, vind ik zeer geslaagd, vooral omdat de verhaallijn erdoor worden versterkt. OK, waarschijnlijk zal niet iedere metalfan deze jazzy intermezzo's appreciëren. Doch dat maakt dit project uniek en geeft het een eigen gezicht. En bovenal is het allemaal goed gemaakt. Dus kan ik de plaat alleen maar sterk aanbevelen bij progmetalliefhebbers .
Wim GUILLEMYN
08/12/2016
---
---