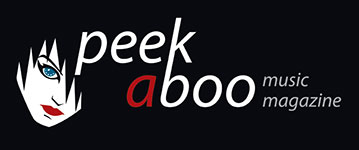 like this movie review
---
ISAO TAKAHATA
The Tale Of The Princess Kaguya
Movie
Animation
[77/100]

LumiŤre
26/03/2015, Didier BECU
---
Only the loyal fans know that Isao Takahata discovered Hayao Miyazaki and founded Studio Ghibli with him in the middle of the 80s. Ironically, everyone knows Hayao Miyazaki, but almost no one has never heard of Isao Takahata. The two directors had a strange relationship with each other throughout their career, although they realized that they probably could not exist without each other.
Takahata has never explicitly stated it, but just like The Wind Rises of Miyazaki, The Tale of Princess Kaguya will probably be Takahata's last work. In terms of recognition a farewell in minor, because this animated film was a flop, according to Ghibli. It is perhaps his style. His pencil and pen drawings, based on old Japanese painting techniques, look amazing. In fact they are so beautiful, that you are almost obliged to look and maybe that is the problem: the public wants stunning 3D and CG techniques today. Tush. Anyway, the only downside is perhaps that this movie is not a suitable for toddlers, because this animation film is a demanding one.
The story of The Tale of Princess Kaguya is based on a Japanese folk tale from the 10th century. A bamboo hacker finds a baby in a bamboo shoot. He takes the girl home and Kaguya later turns out to be a princess. But the girl is not happy at all. She only feels good in the middle of nature and she is also coming from another world.
This parable is not comparable with the animation that floods our cinemas today. 134 minutes may seem long, but you really have a heart of stone if you are not moved by the beauty of this story. Each pen drawing touches your heart and Isao Takahata shows that sometimes simplicity is still the best option.
The Tale of Princess Kaguya is now out on Lumiere, both on DVD and Blu-ray.
Didier BECU
26/03/2015
---
Alleen de trouwe fans weten dat Isao Takahata degene is die Hayao Miyazaki ontdekte en die samen met hem, na een lange samenwerking in het midden van de jaren 80, Studio Ghibli oprichtte. De ironie is dat iedereen Hayao Miyazaki kent, maar nog nooit van Isao Takahata heeft gehoord. De twee regisseurs hebben gedurende heel hun carrière een vreemde verhouding met elkaar gehad, alhoewel ze beseften dat ze wellicht zonder elkaar niet konden bestaan.
Takahata heeft het nooit expliciet gezegd, maar net zoals The Wind Rises het afscheid was voor Miyazaki, gaat men ervan uit dat The Tale of Princess Kaguya het laatste werk van de nu bijna tachtigjarige Takahata zal zijn. Qua erkenning een afscheid in mineur, want deze animatiefilm, die de speeltijd van twee uuroverschrijdt, werd in geen enkel land een kaskraker. Integendeel, Ghibli gebruikt zelfs de term flop. Het ligt misschien aan zijn stijl. Zijn potlood- en pentekeningen die op oude Japanse schildertechnieken zijn gebaseerd, ogen prachtig en ze zijn zo mooi, dat je bijna verplicht wordt om te kijken en dat is misschien wat de kunstenaar heeft genekt in zijn laatste werk: het publiek wil vandaag overweldigende 3D- en CG-technieken, en het moet vooral allemaal licht verteerbaar zijn. Foei. Maar goed, het enige nadeel is misschien dat het geen geschikte titel voor de allerkleinsten is omdat deze animatiefilm al bij al toch veeleisend is.
Het verhaal van The Tale of Princess Kaguya is gebaseerd op een Japans volksverhaal uit de 10e eeuw. Een bamboehakker vindt in een bamboescheut een vondeling. Hij neemt het meisje mee naar huis. Later blijkt Kaguya een prinses te zijn, maar het meisje is daarmee helemaal niet gelukkig. Ze voelt zich alleen maar goed middenin de natuur en ze is bovendien afkomstig uit een andere wereld.
Deze parabel is helemaal niet te vergelijken met de animatiefilms waarmee onze bioscoopzalen (te) overspoeld zijn geraakt. 134 minuten lijkt misschien lang, maar je moet echt een hart van steen hebben om niet ontroerd te raken door de pracht van dit verhaal. Iedere pentekening raakt je hart en Isao Takahata toont dat eenvoud soms nog altijd de beste optie is.
The Tale of Princess Kaguya is vanaf nu op Lumière uit, als dvd en Blu-ray.
Didier BECU
26/03/2015
---
---