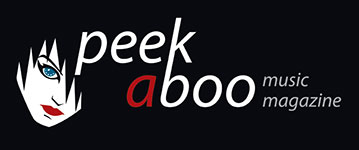 like this cinema review
---
ISRAEL HOROVITZ
My Old Lady
Movie
•
Cinema
Comedy
•
Drama
Imagine Films
02/12/2014, Didier BECU
---
Sometimes beautiful sceneries and solid performances are enough to create a sparkling movie. Anyone who doubts that should see My Old Lady by Israel Horovitz, who also wrote the eponymous play.
Mathias Gold (Kevin Kline) travels from New York to Paris. It is immediately obvious that Mathias has not had an easy life. He has had a drinking problem and financially things aren't going well either. But perhaps Paris brings some relief. His recently deceased father left him a watch, some books and an apartment in the Marais. The bummer thinks he has a golden future, but in the flat lives a very old woman (Maggie Smith) of 93 who is still alive and kicking. The bad news is that his father's apartment has been purchased in the viager-way, an old French system whereby someone can only gain possession of the residence when the occupant is deceased. Mathias also discoveres that the elderly Mathilde was more than just was a tenant of his father, and what about that beautiful daughter Chloe (Kristin Scott Thomas)?
A scenario with a lot of clichés, and thus also with the necessary predictability. Yet, My Old Lady is an enjoyable movie that may have no big value, but you do have 90 minutes of vibrant cinema and that's already something, right? Kevin Kline might be doing the same thing he did twenty years ago with Meg Ryan in French Kiss, but he nevertheless remains a great actor. Of course this counts for Kristin Scott Thomas too, although she still remains for us that vengeful mother from Only God Forgives and Maggie Smith... well she''s just Maggie Smith! Where's that bottle of Beaujolais?
Didier BECU
02/12/2014
---
Soms volstaan prachtige decors en degelijke vertolkingen om een flauw verhaaltje te laten sprankelen. Wie daar aan twijfelt moet My Old Lady van Israël Horovitz, die tevens het gelijknamige toneelstuk schreef, maar eens een kans geven.
Mathias Gold (Kevin Kline) reist van New York naar Parijs. Het wordt meteen duidelijk dat Mathias geen gemakkelijk leven heeft gehad. Hij heeft een drankprobleem achter de rug en ook financieel zit het hem niet mee. Maar misschien brengt Parijs wel soelaas. Zijn net overleden vader heeft hem een horloge, wat boeken en een appartement in de Marais nagelaten. De klaploper denkt dat zijn broodje is gebakken, maar in de flat woont een stokoude vrouw (Maggie Smith) van 93 die nog springlevend is. Het slechte nieuws is dat zijn vader het appartement op de viager-wijze heeft gekocht, een oud Frans systeem waarbij iemand pas in bezit kan komen van de woonst als de bewoonster overleden is. Mathias ontdekt ook dat de bejaarde Mathilde meer dan zo maar een huurster van zijn vader was, en wat met die knappe dochter Chloe (Kristin Scott Thomas)?
Een scenario met flink wat clichés dus en met de nodige voorspelbaarheid. Maar toch is My Old Lady een aangename film waaraan je misschien geen meerwaarde overhoudt, maar je hebt wel 90 minuten bruisende cinema gezien en dat is toch ook iets, niet? Kevin Kline doet misschien hetzelfde als wat hij twintig jaar geleden met Meg Ryan in French Kiss deed, maar hij blijft desalniettemin een heerlijke acteur. Natuurlijk geldt dat ook voor Kristin Scott Thomas, ook al blijft zij voor ons nog altijd die wraaklustige moeder uit Only God Forgives en Maggie Smith...wel die is gewoon Maggie Smith! Waar is die fles Beaujolais nu weer gebleven?
Didier BECU
02/12/2014
---
---