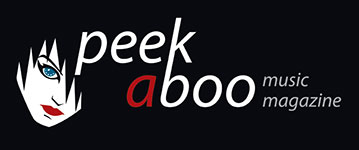 like this cd review
---
ISZOLOSCOPE
The Edge Of Certainty
Music
•
CD
Dark Ambient
•
Industrial
[80/100]

08/08/2011, Chris KONINGS
---
Patience is a virtue. After a five year wait Iszoloscope brings us this new album and on top of that there are two remix albums on the way (Beyond Within and Beyond Within And So On). The two Canadians started their career at the radiostation of their university and became fascinated by dark electronic music like The Future Sound Of London and Coil. They were very productive in the first half of their career, making five albums in just as many years, along with a host of mini albums and collaborations like Camanecroszcope and Memmaker. After that they probably ended up with a major burn-out...

The Edge Of Certainty marks the result of some much needed time for themselves and deals with matters that are impossible to explain. At a certain moment you end up on that edge of certainty and logic can't seem to help us, or so Iszoloscope observes. This scetchbook of thoughts was transformed into a myriad of breaks, beats and noises, this is of course Ant-Zen material...

Diversity, complexity and effectiveness are key words for this release, there is ambient with some pounding percussion in the style of Empusae on First Trancendental Component. The dancefloor turns into a sweltering jungle with the harsh rhythmical breakbeats of Flatline Receiver, The Edge Of Certainty and When All You See Is Light. The same stuffy darkness is reached with the darkest of ambient during the second part of Trancendental. While it is an intermission in all the chaos, the eerie sounds will not give you peace of mind.

A teasing and playful piano is added on Inseperable From The Void, again stimulating your senses in yet another way. The third part of Trancendental concludes the album with ambient, erupting in electronic noise that sounds like you swirl through all the radiostations, bearing resemblance to Ambassador 21. The perfect climax!

I cannot compare it to their previous work as this was my baptism of fire. But it calls for more and I can highly recommend it.
Chris KONINGS
08/08/2011
---
De Nederlandstalige versie vind je hier: Dark Entries Magazine.
Chris KONINGS
08/08/2011
---