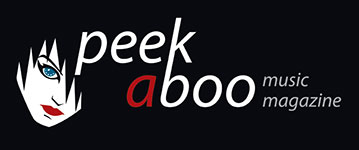 like this movie review
---
IVAN KAVANAGH
The Canal
Movie
Horror
[64/100]

A-Film
07/04/2015, Didier BECU
---
We are overwhelmed with horror movies. The next one on our towering pile is The Canal by Ivan Kavanagh. This Irish filmmaker has made six films in twelve years, all small titles that do particularly well at festivals. Also The Canal did it well at the Tribeca Festival and could please many horror journalists (Fangoria).
You should not expect anything new, because The Canal is not that kind of movie, but it is better than many of its peers and the viewer can (at least if you are in for this genre) enjoy it till the end. David (Rupert Evans) is a film archivist (Kavanagh even rerecorded an old movie of Lumière from 1902). He suspects that his wife Alice (Hannah Hoekstra) is cheating on him with Alex (Carl Shaaban). As if all that were not enough, his colleague Claire (Antonia Campbell-Hughes) shows him an old movie about a brutal murder in his house, a hundred years ago. Shortly after Alice disappears. For the police, he is the prime suspect.
The Canal has the advantage that it does not seem to be forced. The film is no masterpiece, yet you notice that a skilled person is behind the camera, who also pays attention to good performances, which puts the film above the rest. Real horror movie buffs will perhaps think it is not bloody enough. The Canal is now out (on DVD) on A-Film.
Didier BECU
07/04/2015
---
We worden om de oren geslagen met horrorfilms. Ieder distributiehuis brengt maandelijks wel zijn portie bibberprenten uit, want ook al lukt het niet om die producties in de zaal te krijgen ze zijn des te meer populair op dvd-schijfjes. De volgende die op onze torenhoge stapel ligt is The Canal van Ivan Kavanagh. Deze Ierse cineast heeft op twaalf jaar tijd al zes films gemaakt, kleine titels die het vooral goed doen op festivals. Ook zijn laatste, The Canal, deed het niet onaardig op het Tribeca Festiva,l en ook de horrorjournalisten (Fangoria) waren best te vinden voor Kavanaghs nieuwste.
Je moet je aan niks nieuws verwachten, want dat is The Canal geenszins, maar de film is beter dan heel wat van zijn soortgenoten en kan de kijker (ten minste als je voor dit genre bent) boeien tot het einde. David (Rupert Evans) is een filmarchivaris (Kavanagh heeft hiervoor zelfs een oud filmpje van Lumière uit 1902 opnieuw opgenomen). Hij verdenkt zijn vrouw Alice (Hannah Hoekstra) ervan dat zij hem met Alex (Carl Shaaban) bedriegt. Alsof dat alles nog niet genoeg is toont zijn collega Claire (Antonia Campbell-Hughes) hem een oud filmpje waaruit blijkt dat er honderd jaar geleden in zijn huis een brutale moord is gepleegd. David is ervan overtuigd dat er iets mis is met zijn huis. Kort daarna verdwijnt Alice. Voor de politie is hij de hoofdverdachte.
The Canal heeft het voordeel dat het allemaal niet te geforceerd lijkt. De film is geen meesterwerk, toch merk je dat er een vakkundig iemand achter de camera staat, die ook aandacht schenkt aan degelijke vertolkingen waardoor de film zich sowieso van de rest onderscheidt. Echte horrorfanaten zullen de film misschien net iets te braaf vinden. Juist, het is ook nooit goed! Maar goed, The Canal is vanaf nu (alleen op dvd) uit op A-Film.
Didier BECU
07/04/2015
---
---