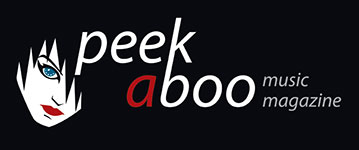 like this movie review
---
J.C. CHANDOR
A Most Violent Year
Movie
Crime
[81/100]

LumiŤre
21/05/2015, Didier BECU
---
The general public still has to be convinced , but you can say that JC Chandor is one of today's best American filmmakers. His previous films were brilliant, but ignored. Margin Call wasn't exactly a success, and the survival epic All Is Lost with a genius Robert Redford, was not even shownl. Things didn't go well for A Most Violent Year ether, because in an ideal world this film would have been overloaded with numerous Oscar nominations, but it seems as if the Academy has not even seen this crime drama. We did so, and you can safely say that A Most Violent Year is together with (again ignored ) Blood Ties by Guillaume Canet the best tribute to the 70 cinema of Lumet and Pollack you can think of.
The story is again about the American dream. You know, the son of a garbage man who can make it to president (at least on paper). It is a dream with a dark side. The blackest page of that American dream history is the year 1981 when all records in terms of crime rates were broken. Amidst the many violence, we follow the fictional story of the Colombian immigrants son Abel Morales (Oscar Isaac) who is trying to sell fuel oil in a fair way. Abel is a businessman who always wants to respect the rules of the game, that in contrast with his wife Anna (Jessica Chastain), whose father has mob ties. Just at the moment when Abel wants to buy a piece of land to expand his business, his trucks are hijacked. The hijackers work very brutal by beating the drivers. Abel has problems with the union, and also FBI agent ADA Lawarence (David Oyelowo) wants to get him by the balls.
Anyone who knows J.C. Chandor is aware of the fact that he's a filmmaker who loves auteur cinema. Although he works with the greatest talent of the moment (apparently everyone wants to work with Jessica Chastain) A Most Violent Year remains ambitious indie cinema. It does have a lot of action, but it is especially the atmosphere that makes us use the word masterpiece. That is primarily the merit of Bradford Young, who with his dazzling photography already was noticed in Ain'Them Bodies Saints. The city shots are phenomenal and could have come straight out of The French Connection or Serpico. The crime film from the 70s has been nonetheless a great source of inspiration, the scene in which Abel asks his colleagues to stop the malpractices, is an outright tribute to Coppola's The Godfather. The performances are sublime, both Oscar Isaac and David Oyelowo prove yet again that they are the future of American cinema. And for Jessica Chastain: we assume that you meanwhile become accustomed to the odes reviewers write about her.
Didier BECU
21/05/2015
---
Het grote publiek moet er blijkbaar nog van overtuigd worden, maar zonder twijfel kan je stellen dat J.C. Chandor één van de beste Amerikaanse cineasten van dit moment is. Zijn vorige briljante films zijn ronduit genegeerd. Margin Call haalde met moeite de zalen, en het overlevingsepos All Is Lost met een geniale Robert Redford, werd zelfs helemaal niet vertoond. Ook met A Most Violent Year liep het niet al te goed af, want ofschoon de film in een ideale wereld met talrijke Oscarnominaties zou worden overladen, lijkt het erop alsof de Academy niet eens naar dit misdaaddrama heeft gekeken. Wij deden dat wel, en je mag gerust zeggen dat A Most Violent Year samen met (het alweer totaal genegeerde) Blood Ties van Guillaume Canet, zowat het beste eerbetoon aan de jarenzeventigcinema van Lumet en Pollack is.

Het verhaal gaat nog maar eens over de Amerikaanse droom, waarover men maar niet uitgepraat raakt. Je weet wel, de zoon van een vuilniswagenman die het tot de president kan schoppen (ten minste op papier toch). Het is echter een droom met een donker kantje. De zwartste bladzijde uit die Amerikaanse droomgeschiedenis is het jaar 1981 waarin alle records op het vlak van misdaadcijfers worden gebroken. Het was zo erg gesteld dat sommige mensen bereid waren om New York voorgoed op te geven. Middenin dat vele geweld volgen we het fictieve relaas van de Colombiaanse immigrantenzoon Abel Morales (Oscar Isaac), die op een eerlijke wijze stookolie probeert te verkopen. Abel is een zakenman die steeds de regels van het spel respecteert, dit in tegenstelling tot zijn vrouw Anna (Jessica Chastain), wier vader maffiabanden heeft. Net op het moment dat Abel een stuk grond wil kopen om zijn bedrijf uit te breiden en zijn geld hard nodig heeft, worden er om de haverklap vrachtwagens van zijn bedrijf gekaapt. De kapers gaan bijzonder hard te werk en slaan de chauffeurs in elkaar. Abel krijgt daardoor niet alleen de vakbond op zijn dak, ook FBI-agent A.D.A. Lawarence (David Oyelowo) zit hem wegens gesjoemel op de hielen.

Wie J.C. Chandor kent weet dat hij een cineast is die van auteurscinema houdt. Ofschoon hij met het grootste talent van het moment samenwerkt (blijkbaar wil tegenwoordig iedereen met Jessica Chastain in zee gaan) blijft A Most Violent Year ambitieuze indiecinema. Er zit wel behoorlijk wat actie in deze misdaadthriller, toch is het vooral de sfeer die ervoor zorgt dat we het woord meesterwerk gebruiken. Dat is in de eerste plaats de verdienste van Bradford Young die met zijn oogverblindende fotografie al eerder opviel in Ain't Them Bodies Saints. De stadsopnames zijn fenomenaal en konden zo uit The French Connection of Serpico komen. De misdaadfilm uit de jaren 70 is trouwens sowieso een grote inspiratiebron geweest, zo is de scène waarin Abel zijn collega's vraagt om met de malafide praktijken te stoppen een regelrecht eerbetoon aan Coppola's The Godfather. De vertolkingen zijn subliem, zowel Oscar Isaac als David Oyelowo bewijzen nog maar eens dat ze de toekomst van de Amerikaanse cinema zijn. En wat Jessica Chastain betreft, wel we veronderstellen dat je ondertussen gewend bent geraakt aan de odes van recensenten. Omdat A Most Violent Year niet de eer kreeg die hij verdient, hebben we maar één boodschap: inhalen die schade!

Het kroonjuweel van deze disk wat de extra's betreft, is de bijna 45 minuten durende documentaire Behind The Violence waarin de hele cast je uitlegt waarom deze film zo essentieel is. Uiteraard is iedereen poeslief voor elkaar, vooral over J.C. Chandor die terecht door de producenten voor zijn regietalent wordt geprezen. Men legt je ook uit waarom men voor bepaalde locaties koos en hoe de groep tot stand is gekomen. Zo heeft men bijv. in Cannes onmiddellijk contact gezocht met Oscar Isaac na het zien van de Coen-biopic Inside Llewyn Davis. We wisten het niet, maar blijkbaar zat Oscar Isaac samen met Jessica Chastain op school. Over deze herinneringen (en bijv. over het feit dat Raiders Of The Lost Ark de eerste film was die Isaac in de bioscoop zag) wordt er een twaalftal minuten gepalaverd. Essentieel? Natuurlijk niet. Leuk? Een beetje wel.
Eigenlijk zouden we deze release met twee woorden kunnen samenvatten: onterecht genegeerd. De rest kan je zelf verzinnen!
Didier BECU
21/05/2015
---
---